Shocking revelations from zoo owner about impounded Savannah cat who was transferred in 'very poor health'
Cyprus Police say the animal unit will investigate the death of Berton, an impounded Savannah cat that died in state custody, as more shocking details emerged about the hybrid's ordeal after he was removed from the care of his owner in Limassol.
(Click here for an update to the story)
A police tweet on Wednesday said the law enforcement's animal unit would take over a probe into Berton's death, which would look into possible criminal offenses, citing coordinated action between Deputy Chief Demetris Demetriou and Attorney General George Savvides.
"This is why Animal Police was established," Savvides wrote on Twitter, adding that "complaints about animal abuse ust be investigated promptly and effectively."
Berton, a Savannah male cat who was removed from the care of his owner back in May following an unexplained apartment breach in Limassol, was found dead on Tuesday in a zoo in Peyia, Paphos district.
The owner of Paphos zoo spoke to a local newspaper saying Berton was in 'very poor condition' and his rib was visible when he was brought in
His distraught owner, a female fashion model from Belarus, had been trying to get Berton to a local vet from Limassol zoo, where the hybrid cat was kept in a cage. But last week, while the animal owner was in the process of getting paperwork sorted to fly her pet to Turkey, Berton was transferred to a zoo in Peyia, Paphos district.
Concerned social media users and animal activists were shocked over the transfer, reportedly unbeknownst to Berton's owner, raising concerns over his health and asking why was he was being transferred instead of being treated by a local vet of his human mother's choosing and then placed back in her care at home in Limassol.
After the transfer, local media reported that zoo officials said the animal was doing fine following an operation.
The owner of Paphos zoo, veterinarian Ioulios Christoforou, spoke to a local newspaper saying Berton was in "very poor condition" and his rib was visible when he was brought in.
"We tried in every way to save him. He was dehydrated and the previous day, as we also saw on video, we believe he had suffered a heatstroke and had collapsed," he was quoted as saying in a Philenews article published on Thursday morning.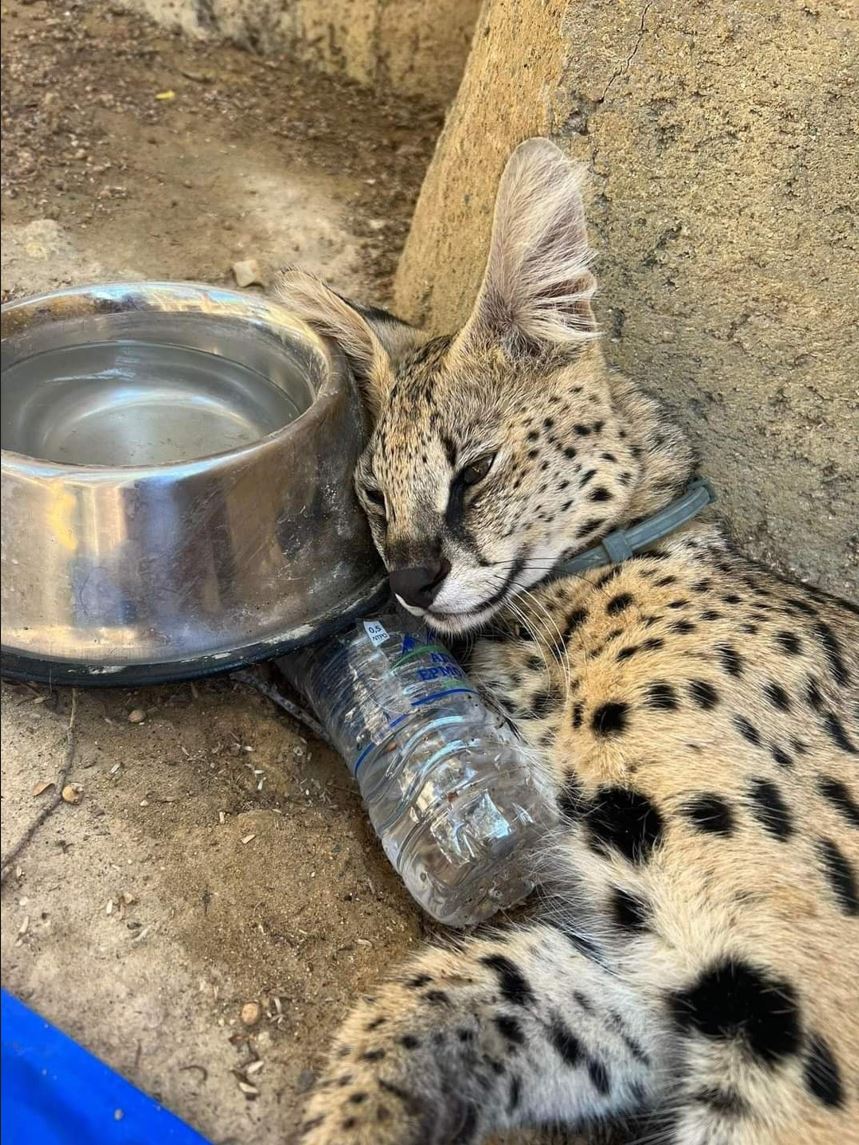 According to Christoforou, Berton's owner said the cat had not eaten for five days when he was still at the Limassol zoological garden in state custody.
"So we quickly took action to save him," the zoo owner said.
According to Philenews, Berton was taken to a vet clinic in Paphos where "it was determined after medical tests that he had an intestinal stone obstruction, which either he had eaten or it was caused by other factors."
Paphos zoo owner says Berton had shown signs improvement after surgery
Christoforou said an operation to remove the stone took place "despite his poor condition" and then went on to add that Berton started to show improvement after surgery.
But the zoo owner also said there could be other factors that could have caused death.
According to police, the probe has already started to investigate the causes of Berton's death including any possible criminal offenses.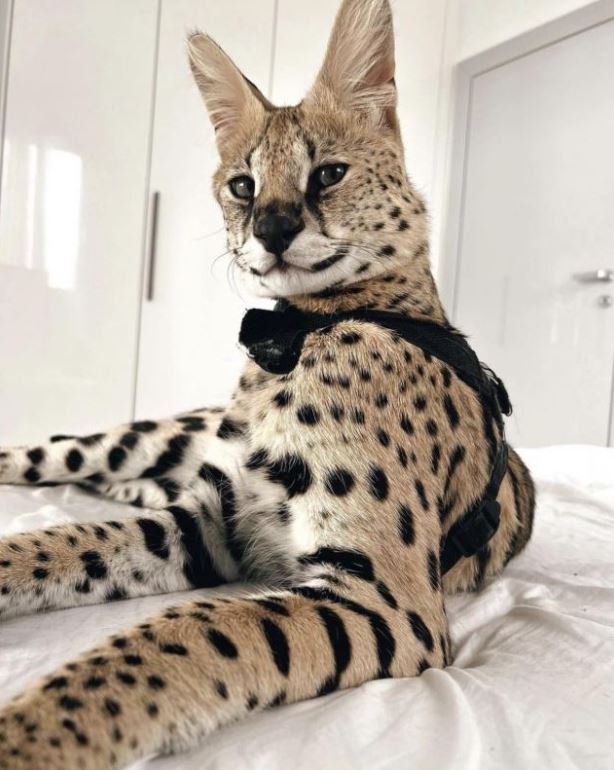 Savvides, who retweeted a statement from the police, added that "respect and care for animals is a show of civility," adding that "all forms of abuse are condemnable."
A demonstration was re-scheduled to take place Thursday morning outside the Legal Department in Nicosia, with activists including the Animal Party Cyprus calling for the prosecution of the director of state animal services.
A post mortem, which had been scheduled for Wednesday, was also rescheduled for Thursday after Berton's owner filed a request for an independent veterinarian to take part in the forensic exam.
Police have yet to release details on the investigation of the incident back in May, when Berton scratched a little boy in an apartment building corridor, which prompted Limassol municipality officials to impound the hybrid cat.
Expanded probe after Animal Police take over case
Last month Knews was told there was a single offense under investigation which had to do with illegal import of an exotic animal.
But previous reports said negligence had also been under investigation, without authorities naming any suspects.
Previously police sources told Knews it had been still unclear on how Berton's apartment door became unlatched, after the owner stepped outside her apartment briefly. At least two children attending a birthday party in a nearby flat were outside in the corridor with another adult during the incident, according to local reports.
Back in June 2021, Berton arrived from Moscow to Larnaca International Airport, according to Philenews, while previous reports based on public statements suggested Berton had been flown in from Ukraine.
Savannah cats can be legally kept as house pets in EU member states under specific conditions, but Cypriot authorities had questioned Berton's precise breed characteristics on the spectrum between an African serval and a domestic cat.