BirdLife Cyprus volunteers raise the alarm after spotting at least two injured flamingos at Paralimni Lake
A Greater Flamingo that underwent surgery is said to be recuperating after it was found injured in Paralimni lake, with reports saying it lost an eye after being shot and it may never fly again.
According to BirdLife Cyprus, an NGO conservation group, volunteers spotted an injured flamingo on Friday at Paralimni Lake, in the southeastern part of the island, during a bird count in the area.
After contacting the state's Wild Life agency, the bird was taken to a specialist veterinarian, where an X-Ray showed the flamingo was shot with multiple steel pellets in the leg, wing, and left eye.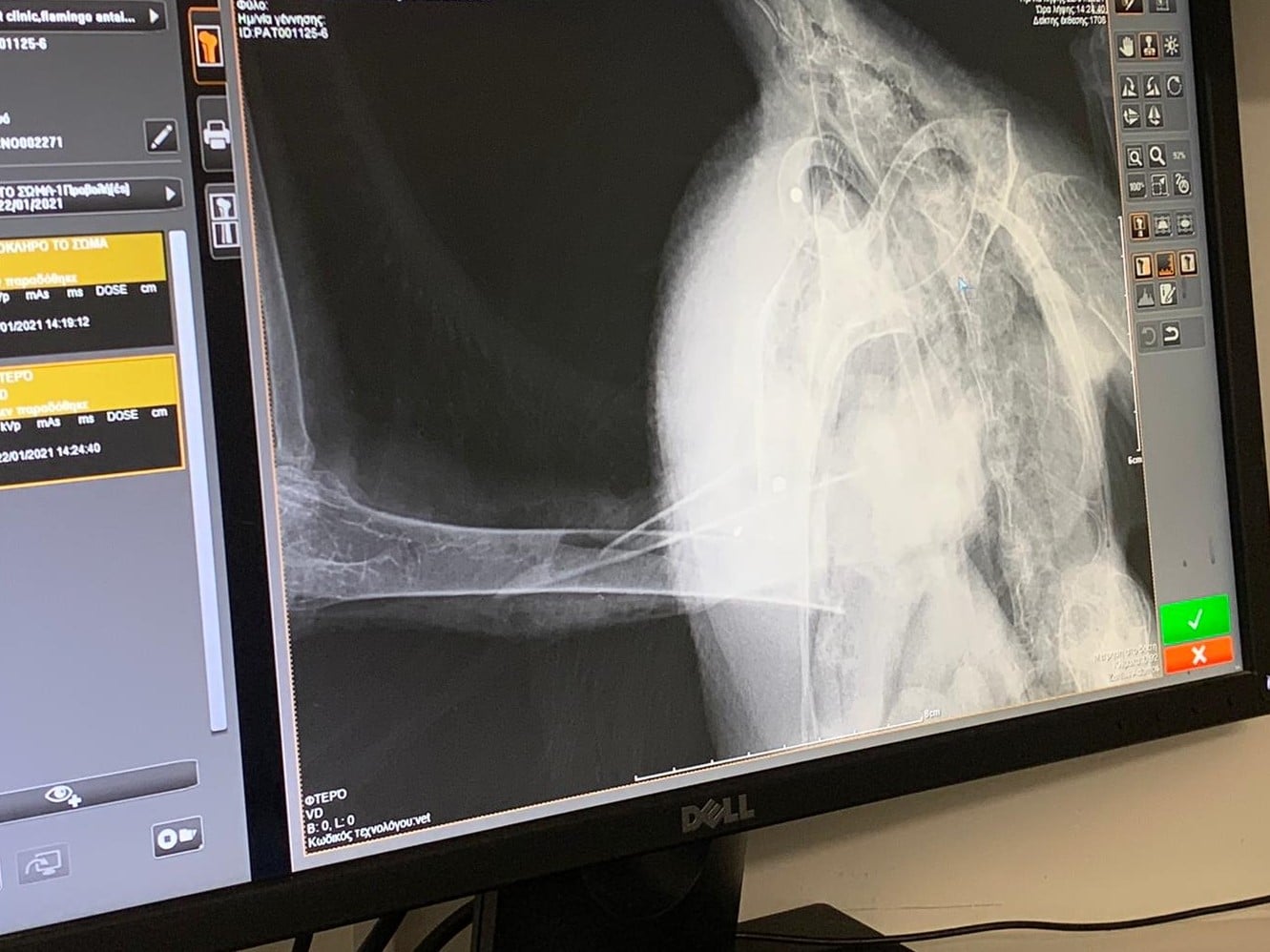 "The shooting has cost the bird its freedom, as it now has no chance of being in the wild again," BirdLife wrote on Facebook.
A second flamingo in trouble was also spotted in the area, with BirdLife saying its wing appeared to be injured. Efforts to capture the majestic bird were unsuccessful.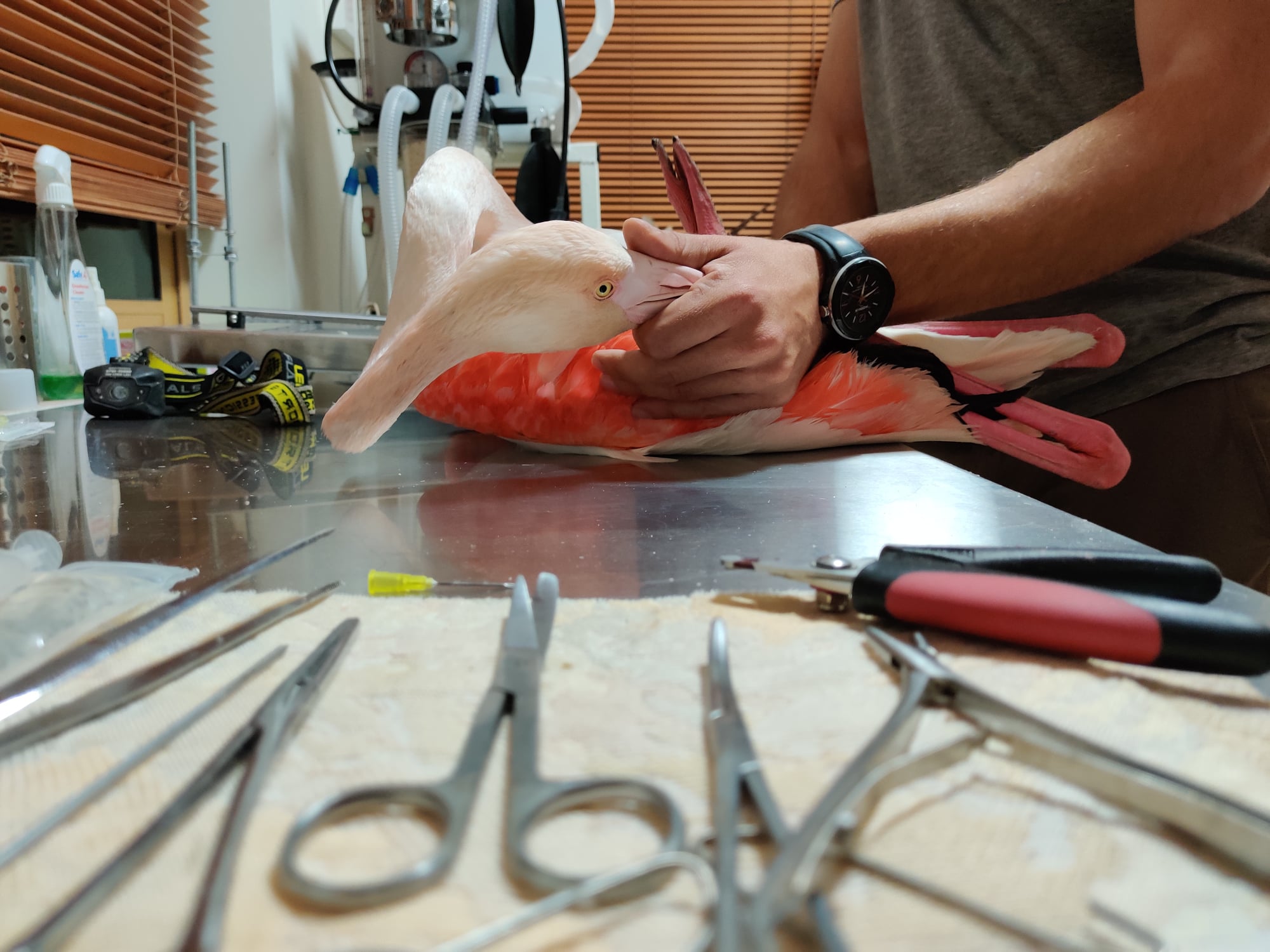 Police told Knews they received no complaint regarding the incident, while the Paralimni Hunting Association took to Facebook to express its "sadness and disgust after learning that boneheads shot a Flamingo in Paralimni Lake."
"We stand by and wait for the arrest and conviction of the perpetrators," PHA said.
Police told Knews that officers would not normally get involved following such incidents unless there is a complaint or suspicion of a specific crime.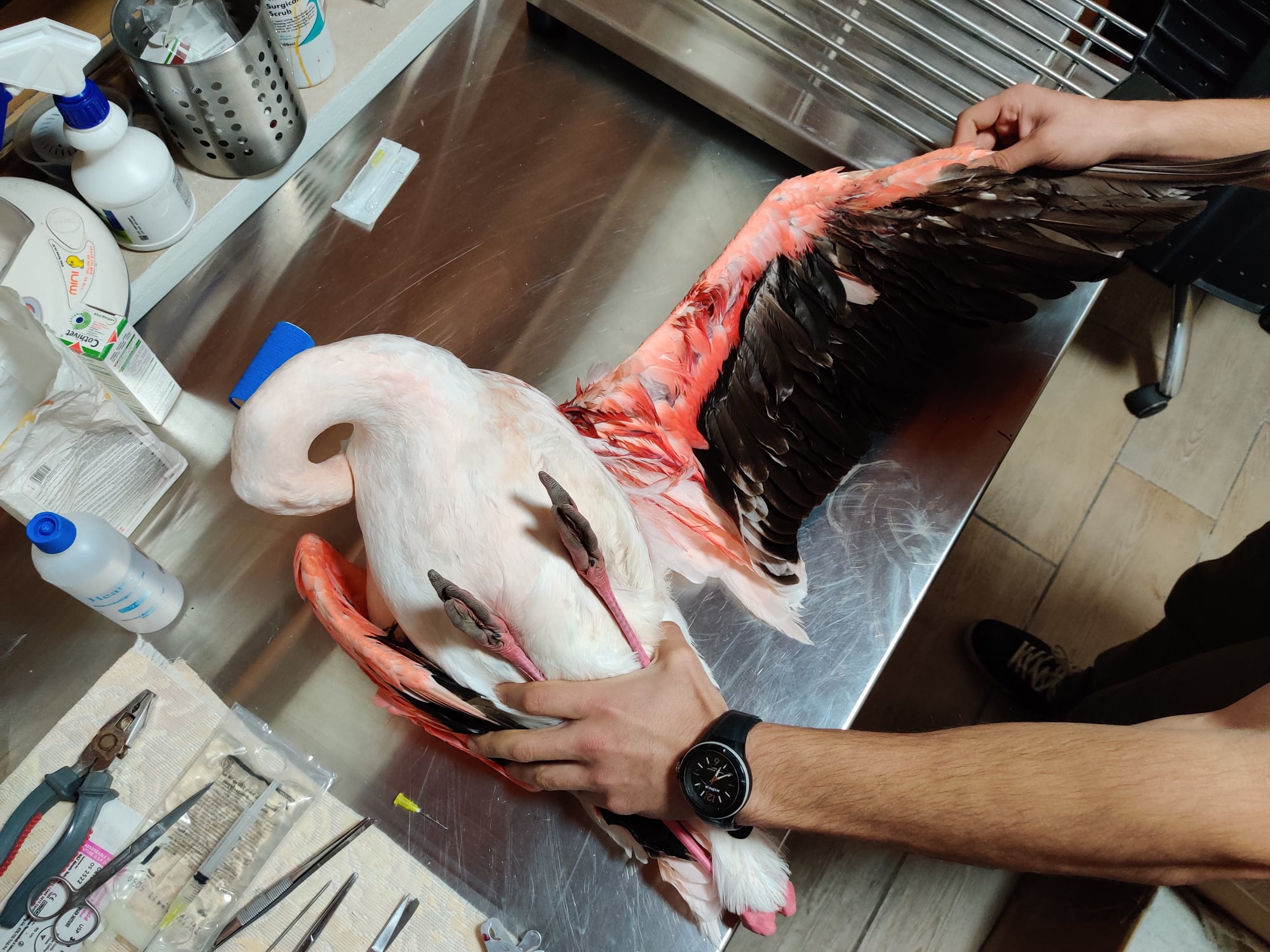 BirdLife pointed out that the lake was "a degraded area that suffers from serious disturbance and lack of effective protection and management."
"If this disturbing incident does not sound the alarm about how urgent the situation is, we honestly don't know what will," BirdLife wrote.