Delegates from American Hellenic Institute visit island, vow to continue role in strengthening US-Cyprus ties
The American Hellenic Institute says it is committed to continuing to strengthen US-Cyprus relations, following a visit by delegates to the island to emphasize military ties between the two countries.
AHI delegates this week visited the Republic of Cyprus where they held meetings with President Nikos Christodoulides, National Guard Chief Dimokritos Zervakis, and Foreign Minister Constantinos Kombos.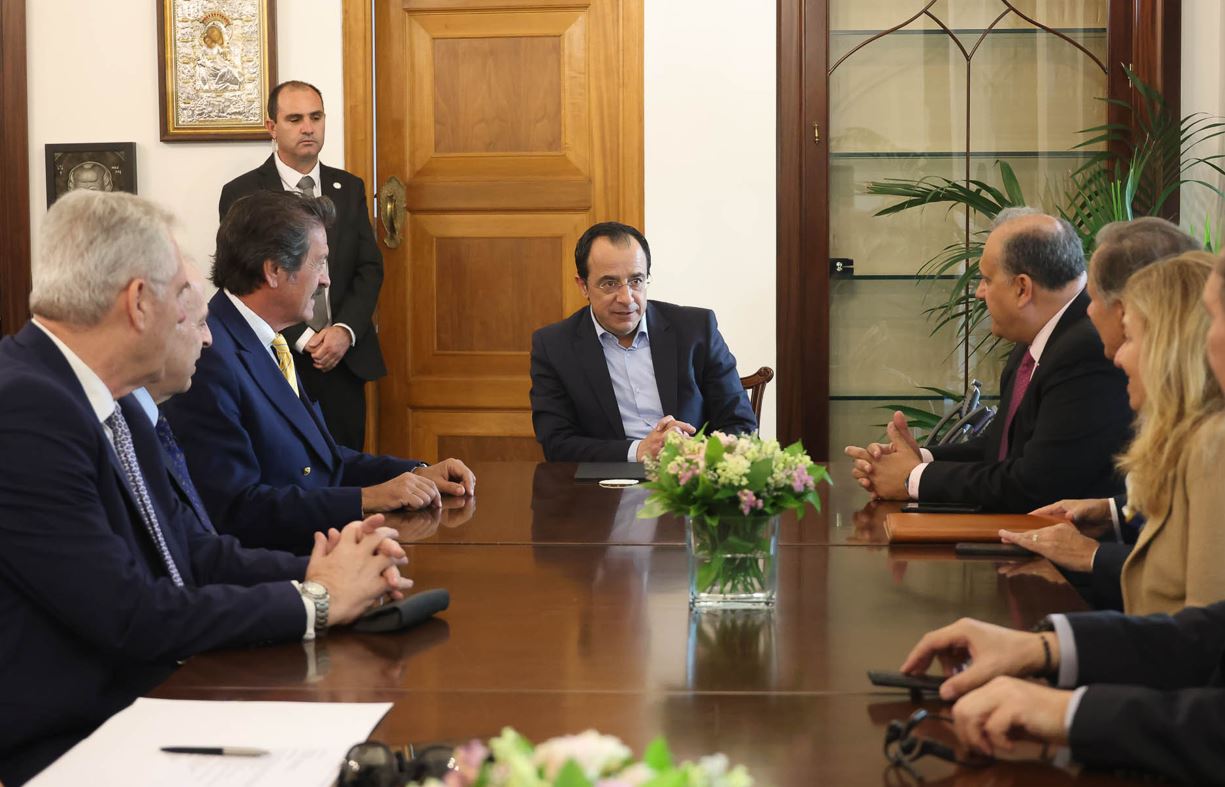 Statements on Twitter by the Greek American think-tank, which lobbies for Greece and Cyprus in Washington, said delegates discussed with Christodoulides the importance of the island's relationship with the United States "and the vital role Cyprus continues to play in the region."
During a meeting with Zervakis, AHI said the delegation was warmly received. The meeting included discussions on recent developments in the eastern Mediterranean and "the continuous upgrading of the defense and military cooperation between the Cyprus and the US."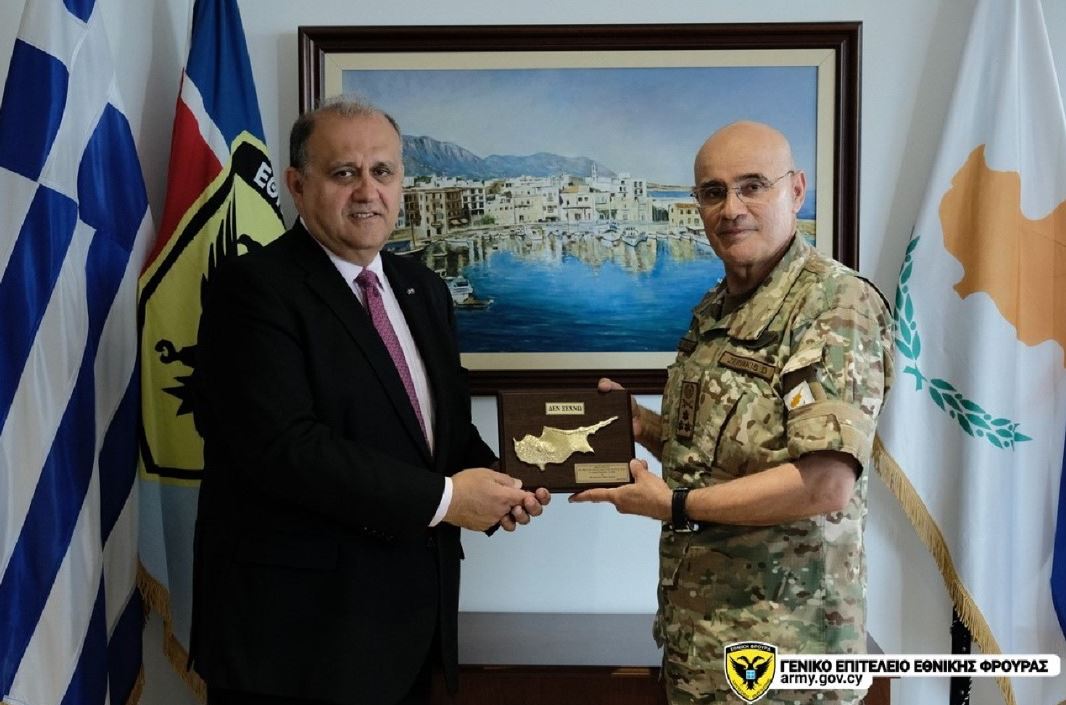 Cooperation with the US has been increased at the regional level over the years, with a "3+1" formula that adds America to a trilateral relationship between Israel, Greece, and the Republic of Cyprus.
US Senator Bob Menendez, a friend of the Greeks and fierce critic of Turkey, said the 3+1 "must be something greater than energy," referring to military alliances.
A meeting between AHI delegates and the National Guard Chief included discussions on 'the continuous upgrading of the defense and military cooperation between Cyprus and the US'
Menendez, who addressed the Delphi Economic Forum through a videotaped message, has been integral for the Greek Cypriot National Guard recently entering a US State Partnership Program with the New Jersey, the senator's home state.
The agreement between the two states on the partnership program, which is viewed by many as a potential precursor to NATO, has angered Ankara which warned it was another escalation on the divided island.
Menendez has called for the 3+1's scope to expand in other sectors as well.
Kombos has thanked AHI during a meeting on Thursday, when he expressed the government's commitment to further enhance cooperation.
"For 49 years AHI have been supporting Cyprus and the promotion of a just solution to the Cyprus problem," a foreign ministry tweet said after the meeting.
AHI delegates also visited the Makedonitissa Tomb, a military cemetery and war memorial in west Nicosia.