Greek Cypriots say Turkish armed soldiers threatened farmer in Denia, UN say incident resolved peacefully
UN officials in ethnically-divided Cyprus say an incident in the buffer zone was resolved peacefully, with local media reporting a Greek Cypriot farmer was asked by armed Turkish soldiers to leave the area.
According to Denia community leader Christakis Panayiotou, a local farmer on Tuesday went to an area inside the buffer zone in rural Nicosia, where Turkish soldiers with guns drawn approached and asked him to leave.
It was not immediately clear what preceded the encounter but local media said fellow Greek Cypriots had called on the farmer, who had a permit from UNFICYP to cultivate land inside the buffer zone, as well as his workers to step back.
Fellow Greek Cypriots had called on the farmer, who had a permit from UNFICYP, as well as his workers to step out of the buffer zone
Reports later clarified that two unarmed soldiers initially had approached the farmer and asked him to leave but he refused. Then a total of five soldiers were at the scene, two of them with guns, asking the farmer once again to leave the area.
Aleem Siddique, the chief press officer for the United Nations Peacekeeping Force in Cyprus, confirmed that an incident took place involving a local farmer and Turkish soldiers, saying "it was resolved peacefully and it will be reported in due course."
But Panayiotou said the Turkish soldiers drew their guns and threatened to kill the farmer if he did not leave the buffer zone in Denia, an area marred by frequent reports of similar incidents and disputes between farmers on both sides.
According to the Cyprus News Agency, Panayiotou said the farmer in question had planted carob trees a week earlier and some 2000 plants were destroyed after Turkish farmers living nearby took their sheep to graze.
"The farmer went there today to see how he would go about replanting the grove," Panayiotou said, adding Turkish soldiers from an army post nearby in the north walked up to him inside the buffer zone.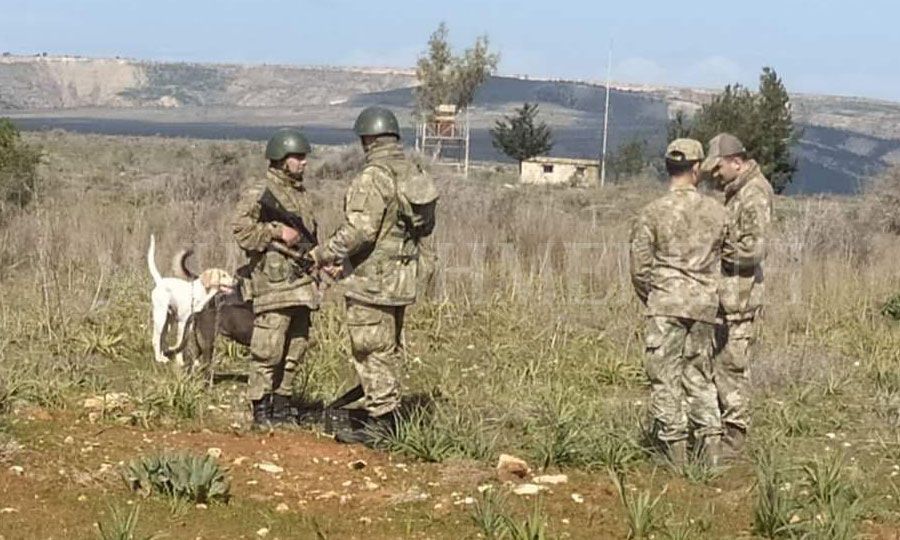 UN regulations prohibit military personnel from the two communities to enter the buffer zone while armed.
Local media said fellow Greek Cypriots reported the incident to the UN, the National Guard, and the foreign ministry.
CNA reported that foreign ministry spokesperson Demetris Demetriou said "the government is aware of issue and the situation is being monitored and handled."
Siddique said UNFICYP continued to engage both sides.
Last month the Security Council renewed the UNFICYP mandate for another six months, through UN Resolution 2618 that expressed "serious concern" over reported encroachment by both sides into the buffer zone.
UNFICYP was established in March 1964 in an attempt to prevent the recurrence of interethnic violence between the two major ethnic communities on the island, which remains divided between a recognized south in the Republic of Cyprus governed by Greek Cypriots and a Turkish Cypriot north not recognized by any country except Turkey.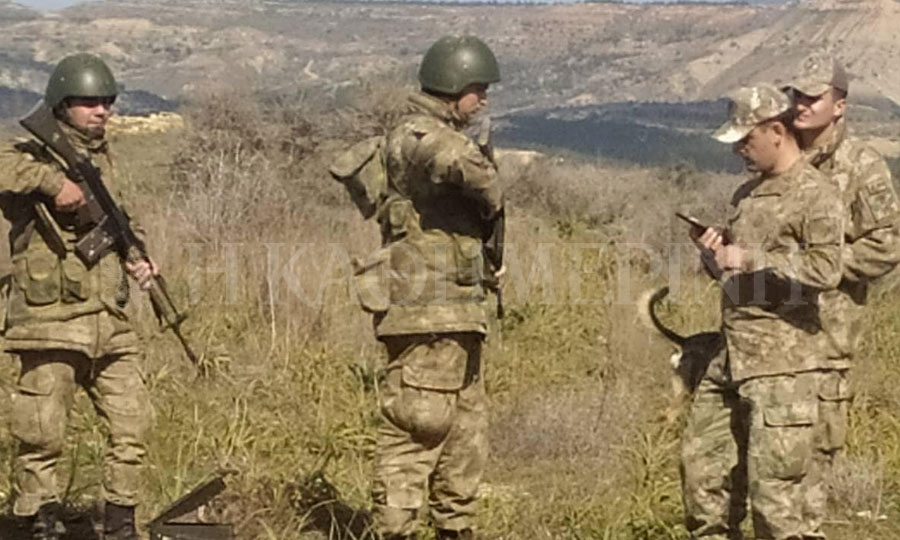 Story updated to include information about unarmed soldiers during encounter