An illegal wild bird trafficking ring was dismantled after a joint collaboration between the Game and Wildlife Service and Police.
Yesterday afternoon, a targeted search was carried out at the residence of an individual in a municipality within the Nicosia District, following a court warrant. This operation was prompted by compelling evidence of the illegal trafficking of rare wild birds. During the search, law enforcement officials discovered and seized two recently separated eagle gecko chicks, which were found in a paper bag, suggesting they had been taken from a nest in the wild. It is important to note that these birds can fetch prices in the illegal wildlife trade of several thousand euros, as revealed through information provided to the Service over time.
Furthermore, the investigation also led to the discovery and seizure of additional items. These included a frozen hare with intact fur, twenty-two frozen love birds (philikoutounia) with complete plumage, eight frozen wild birds from the clubfoot family, nineteen swordfish, and two hunting firearms.
It is worth highlighting that the population of the Eagle Heron in Cyprus had significantly declined a few years ago. However, due to the dedicated efforts of our Service, along with other governmental and non-governmental organizations, the species has made a remarkable recovery.
This joint operation represents a significant step in combating illegal wildlife trafficking, safeguarding precious wildlife, and preserving Cyprus's natural biodiversity.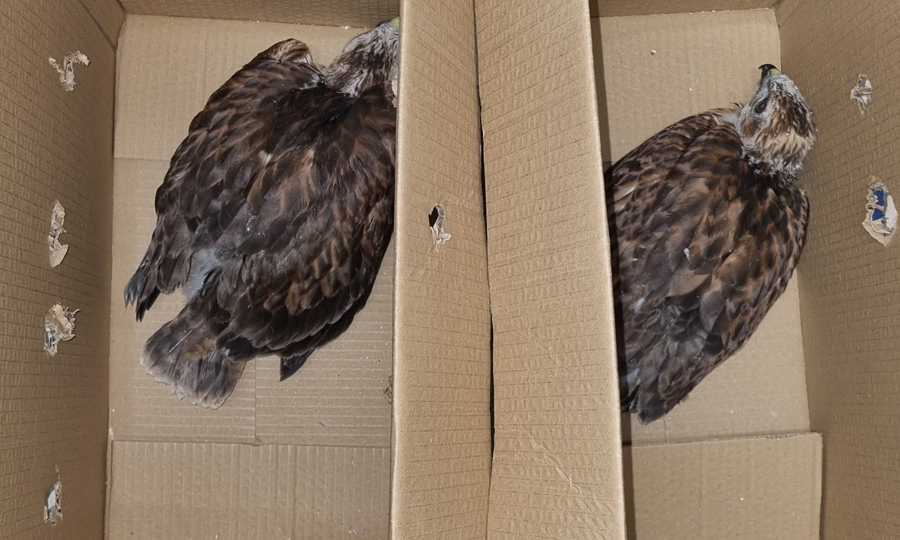 [Information sourced from Kathimerini.com.cy]