Local driver killed after car driven by foreign national slammed into vehicle on Limassol highway (photo: CY Police Checkpoints)
A local driver was killed in a highway accident after his car was struck by another vehicle just outside Mouttayiaka in Limassol.
(Click here for an update to the story)
According to local media, 27-year-old Panayiotis Christoforou was driving along the Nicosia-Limassol highway on Wednesday after midnight when his vehicle was rear ended by another vehicle.
The incident took place around 12:45am on Thursday according to police, while additional reports said the collision was very violent, forcing the first vehicle to strike the guard rail and overturn some 200 metres from the point of impact.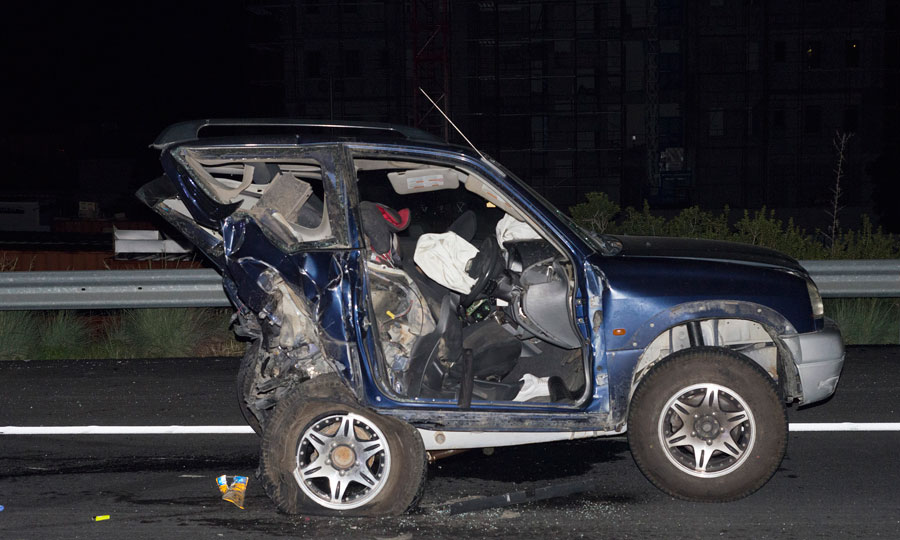 Christoforou, who was fatally injured, was rushed to the Emergency Room at Limassol General Hospital, where doctors pronounced him dead on arrival.
The other driver, described as a 50-year-old Russian male and permanent resident of Cyprus, was also taken to hospital where doctors said he had suffered a spine fracture and had multiple injuries all over his body.
Police told Knews the Russian driver was administered a Breathalyzer test with preliminary results suggesting alcohol consumption five times over the limit, while clarifying that more reliable tests were needed with the assistance of doctors to determine whether the driver was under the influence.
"An initial indication gives police a legal basis to seek further tests to determine the quantity of alcohol," a police press officer told Knews.