Russian driver in police custody, could be charged with manslaughter in highway fatal crash
Officials say a black box installed in the car of a Russian man, who is under arrest in connection with Thursday's fatal accident, could yield important information as the investigation continues.
(Click here for an update to the story)
According to traffic director police headquarters, Yiannakis Georgiou, the car driven by a 50-year-old Russian male may have had an active automotive black box which was built into the vehicle.
Event Data Recorders, typically found in new models, can record speed up to several seconds just before a collision
Georgiou said the black box may have stored the last three seconds of events prior to the crash, according to Reporter.
Event Data Recorders (EDR) have electronic sensors in the engine of a vehicle, typically new models, which can record speed, mechanical issues, use of seatbelts, brakes, and steering wheel movement. Most EDR's can record up to six seconds according to inline sources, while some black boxes could record several minutes.
The Russian driver, who was arrested initially on Thursday following a fatal accident on a Limassol highway, is said to be in hospital while additional reports suggest a second warrant based on manslaughter charges could be on the way.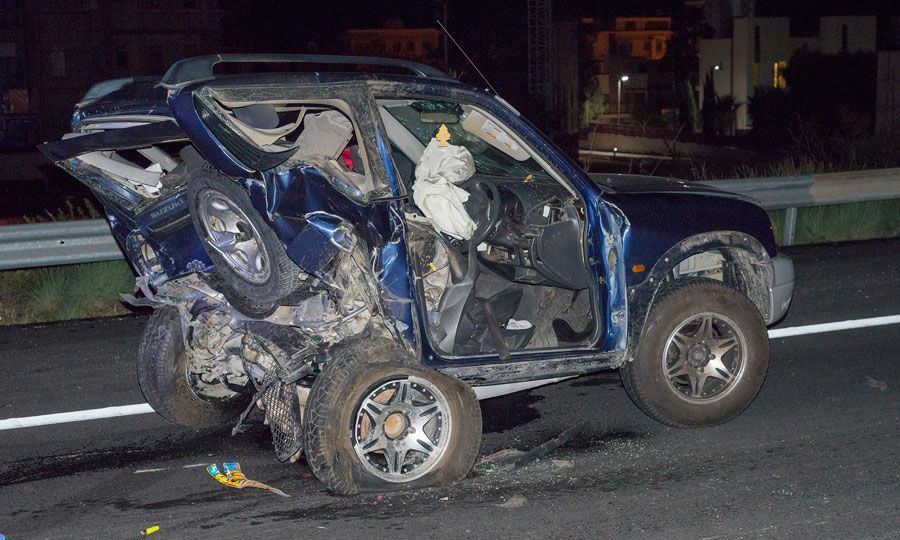 A Greek Cypriot man, 27-year-old Panayiotis Christoforou, was brutally killed Thursday morning just before 1am when the car driven by the Russian suspect slammed into the local driver's car from behind just outside Limassol's Mouttayiaka on the Nicosia-Limassol highway.
Police suspect the Russian had been speeding and driving under the influence, after a preliminary Breathalyzer test suggested he was five times over the legal limit. Police said a final test could not be carried out due to the driver's medical condition while in hospital, but had arranged with doctors to seek other ways to determine his blood alcohol level.
Police have asked members of the public, who may have information about the circumstances under which the accident was caused, to contact authorities.
Media outlets said police were told by witnesses that they saw the Russian man's car moving very fast in a zigzag course, around 120 miles per hour, while other drivers were flashing their headlights.