Mother killed after car driven by daughter crashes into a tree
A senior citizen was killed in a traffic accident on Thursday after her daughter lost control of the steering wheel and crashed into a tree in Limassol.
According to police, a 62-year-old woman was driving along the Agios Amvrosios-Pachna road on Thursday night around 9:45pm, with an 82-year-old female passenger, when the car suddenly veered off course and crashed into a tree.
The two women, mother and daughter, were rushed to the Emergency Room at Limassol General Hospital where 82-year-old Melpo Pilavaki was pronounced dead.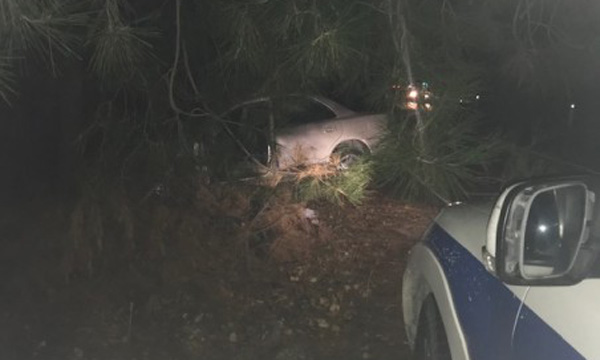 According to doctors on duty, the mother was killed instantly while the daughter was said to be in critical condition after suffering multiple fractures.
Initial unconfirmed reports said the car, described as a sedan, moved in such a way that resulted in some type of rotation prior to final impact. It was not clear whether this was a tripped rollover.
A police statement later said the driver appeared to have lost control of the steering wheel, with the car veering off the road and crashing into a tree.
There was no information regarding speed or other factors while both women appeared to have had their seat belts fastened. Police are investigating the accident.