Insanity defense falls flat after bench rules out provocation, points to sexual frustration and fear of mental institute
A man with schizophrenia has been convicted on premeditated murder charges for killing his wife and son in rural Nicosia last year, with the bench dismissing his insanity defense after finding there was no provocation.
During a hearing on Wednesday at the Nicosia courthouse, a criminal court found 60-year-old Kostakis Yiangou guilty on premeditated charges for killing his wife and son along with attempted murder after injuring his eldest son.
Yiangou, who had pleaded not guilty to premeditated charges, was arrested in February 2021 after he reportedly flew into a rage one morning and stabbed to death his 52-year-old wife Androula Avraksidou and 20-year-old son Stelios.
Prosecutors said Yiangou's mood had been stabilized following medical treatment including long acting injectable antipsychotics as well as daily supplemental antipsychotic pills
Neighbours who heard screams and rushed to the scene in the Ergates rural community said they saw the suspect trying to kill his older son but left the scene, with the 25-year-old suffering only superficial wounds.
Reports said Yiangou grabbed a knife and stabbed his wife while she was in the bedroom. He then chased her outside and stabbed her again before going back where he stabbed his son to death.
The defense team contested the murder charges and argued their client had diminished responsibility due to a form of mental disorder, with the court finding Yiangou was living with schizophrenia, had a low intelligence quotient, and demonstrated signs of a personality disorder that could lead to compulsive, aggressive, violent behavior.
But prosecutors argued Yiangou's mood had been stabilized in the last few years following medical treatment including long acting injectable antipsychotics as well as daily supplemental antipsychotic pills.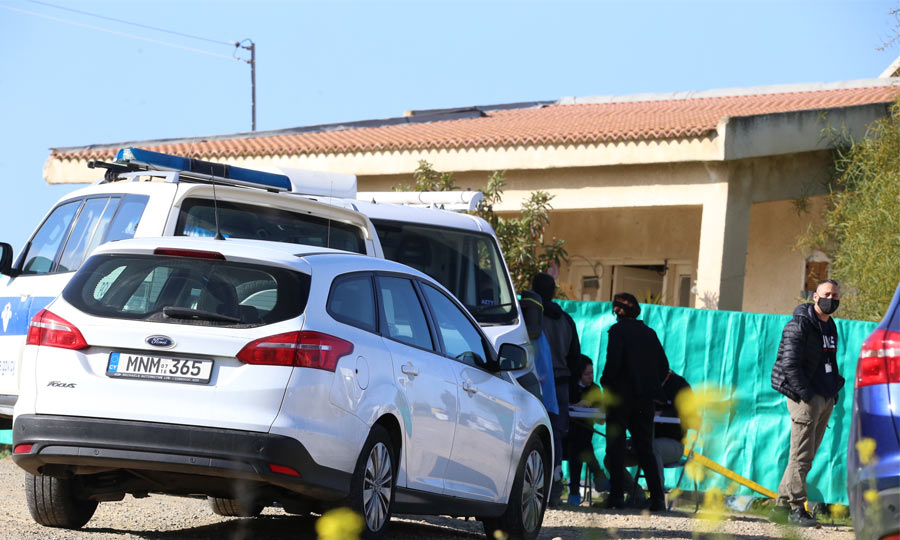 According to details heard in court, Yiangou admitted he was upset that his family wanted to ask doctors to have him admitted to a mental hospital, "something he did not want to happen in any way."
"Also his wife was repeatedly refusing to have sexual intercourse with him," it was said in court.
Prosecutors argued Yiangou's worries constituted a basis for premeditation, with the judges agreeing that the defendant "admits in essence that the murder was not on impulse or a sudden burst of anger and emotion."
"It was a decision taken beforehand, the salvation in his mind to avoid the implementation of a previous and ongoing threat by the other members of his family to lock him in a mental institute," the bench said.
The judges also said Yiangou's attempt to strangle his other son took place moments after the stabbings, pointing out that the defendant "not only did he not stop there but proceeded to increase the effort and number of possible victims" by going to the kitchen and grabbing a knife with which he stabbed his son once in the neck.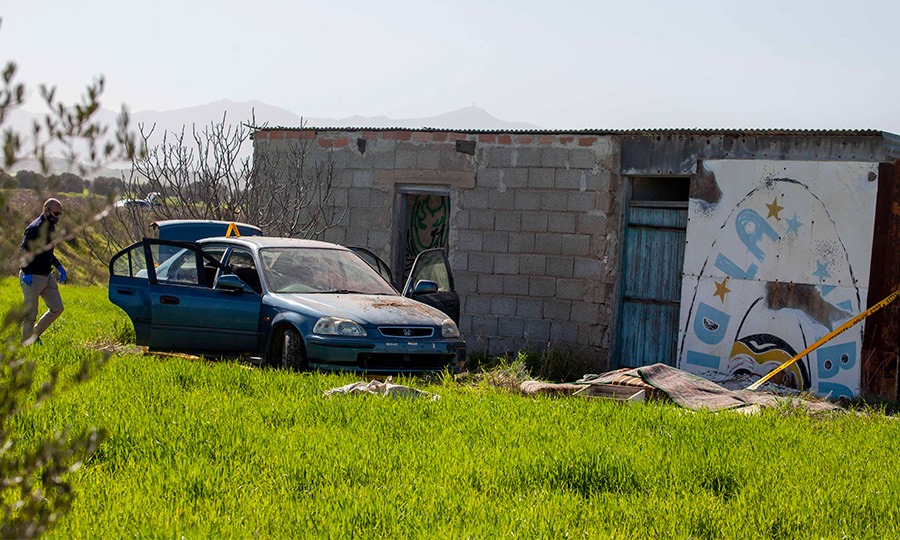 Yiangou's fleeing the scene after neighbors were alerted was also taken into account, with the judges saying "no matter how clumsy had been his attempt to hide, this is another factor that in our judgment constitutes premeditation."
The arrest came hours after the killings when a concerned citizen recognized the license plates on Yiangou's vehicle, while crime investigators back at CID Nicosia were scrambling to learn about the suspect's background.
It turns out that Yiangou had stabbed to death his 10-year-old niece back in August 1976, when he was just 15 years old, with reports saying the teenager had stabbed the young girl 17 times. Although not convicted because he was a minor, he ended up in a mental institution for a long period of time.
After the defense argued their client had no prior intent or preconceived notion to carry out all the violent acts last year, the judges cautioned that in order to reach a conclusion beyond reasonable doubt they also chose to probe the possibility of a provocation, something his attorneys did not bring up according to the bench.
"Based on the assessment of witness testimony and after reaching our conclusions, there is no suggestion that the defendant committed the acts as a reaction to provocation," the bench said.
The judges said they were convinced that the heinous nature of the killings, along with the defendant's thoughts as well as timings between the attacks left no room to doubt motive for premeditated murder.
"The rationale for the killings, even if it is manifested in what we have mentioned above, is no different for purposes of recording the elements constituting a crime," the bench said.
"The elements of the crime are premeditation and murder," it was added.
Yiangou is facing life in prison for premeditated double murder, while mitigating circumstances could possibly bring a reduced sentence in the attempted murder charges. The next hearing has been scheduled for May 6.