Neophytos delivers sermon outside church, calls on police to choose between faith and law
Morphou Bishop Neophytos spoke out against decree orders on Palm Sunday, after accusing police officers of being "rude" and praising the Bulgarian government for keeping churches open.

According to local media, police officers came across decree violators on Palm Sunday on three separate occasions, where Greek Orthodox believers attended worship services in violation of government decrees that banned church gatherings.
The vast majority of church services took place on Palm Sunday under lockdown in the Republic of Cyprus, following warnings from the government and a message from the archbishop who called on believers to shelter in place and pray at home.
'My child, the choice is yours, what do you want to enforce, the law of the state or the law of Christ?'
Church services were still permitted behind closed doors, according to the government decree, where only a priest, two cantors, and a verger could be permitted inside.
But according to local media, there were a number of decree violations on Sunday, including a church in Peristerona, Nicosia district, where a handful of believers walked in a procession around the exterior of the church as priests held blessed twigs to represent palm branches scattered in front of Christ as he rode into Jerusalem according to religious traditions.
Bishop praises Bulgaria for keeping churches open
Neophytos, who then stepped outside the church to deliver his sermon, praised the government of Bulgaria, where a decision to keep churches open had sparked heated debate on social media.
The government in Bulgaria urged people to celebrate Easter from home but stopped short of ordering church shutdown, with the Bulgarian Orthodox Church agreeing not to hand out blessed branches and assuring state authorities they would disinfect places of worship regularly.
Morphou bishop, who has in the past sparked local controversies of his own on social media, was shown in a video describing police officers as "rude" after he said they raided the church where ten people were found in violation of the decree.
Reports said police officers instructed the worshippers to leave the church, with seven of them complying while three who remained inside were fined 300 euros each.
"These rude officers barged in even if they came legally following the laws of the Presidential Palace and ministerial decrees, you know what this is called, conflict of duty," the bishop said.
Neophytos, who was speaking into a camera outside the church as believers were standing nearby, said he told a police officer who went inside the church to make a choice.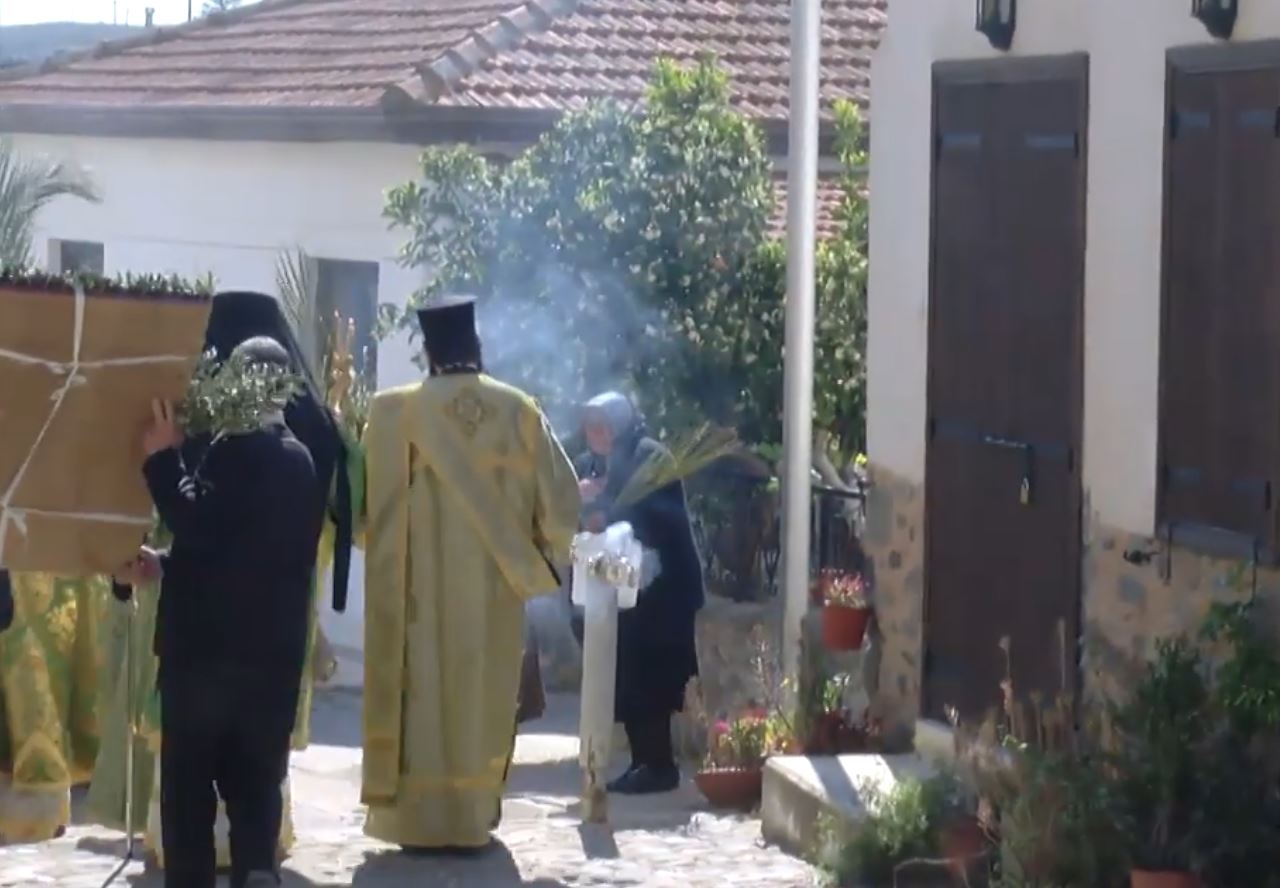 "My child, the choice is yours, what do you want to enforce, the law of the state or the law of Christ?" Neophytos said, adding that people who came to his church would not be sent away.
"If we don't die from this disease, there will be another one just around the corner, an accident perhaps, old age - those of us who manage to reach old age if Bill Gates' vaccinations will allow it – we will still depart from this temporary life," Neophytos said.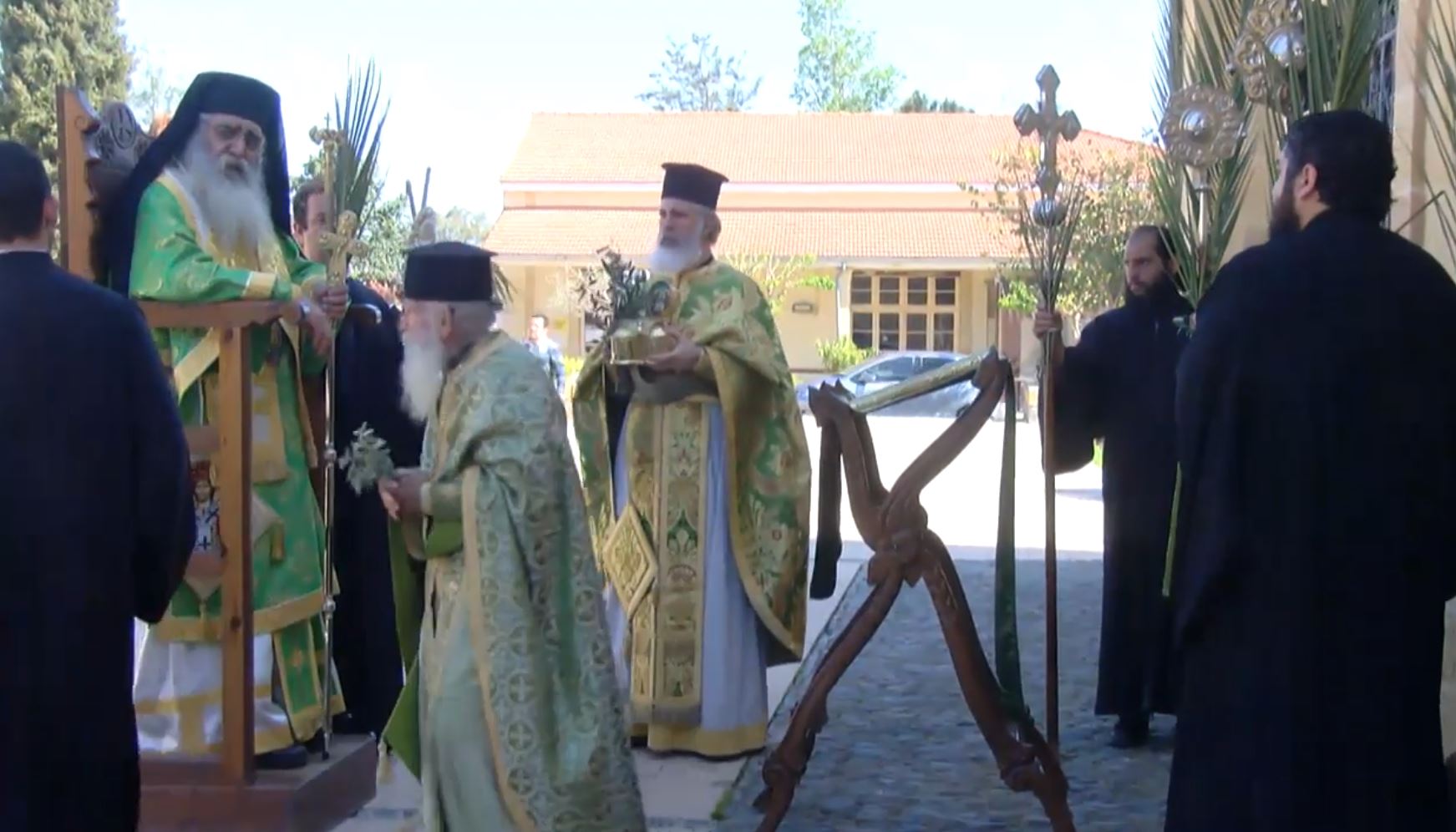 In nearby Akaki village, a woman was also fined for violating movement restrictions, while two more worshippers were instructed to leave a church in Avgorou, Famagusta district, according to local media.
Police Chief Kypros Michaelides has called on "everyone to show cooperation, maturity, and responsibility" during Orthodox Easter week, saying law enforcement officers were focusing on preventing church gatherings, illegal lambradjia fires, as well as "bad habits" and the use of illegal fireworks.