Opposition parties Akel and Greens block €8.5 million cheque until they see proof of legitimate expenses
A cheque for €8.5 million to pay for Jiu Jitsu, a film starring Nicolas Cage, is being held up in the Cypriot parliament as opposition parties are blocking the cash rebate and asking questions.
(Click here for an update to the story)
Jiu Jitsu, an action-packed martial arts movie shot in Cyprus last summer, was the first film to use the new government cash rebate system for making films on the Mediterranean island. The production company, owned by BMCH Cyprus, Double Tree Entertainment, and Elio Pictures, has submitted a budget of €25 million, asking for 35% rebate based on last year's newly-launched government scheme for the promotion of the local film industry.
'Nicolas Cage has no clue where Cyprus is, so who is behind this company?'
But €8.5 million exceeds the initial budget that was approved according to opposition parties. MPs pointed out that only €1.8 million was originally approved in the budget, while the government later submitted an additional budget of €16 million, of which only half had been finally approved by the House.
According to Philenews, the government is asking Parliament to release the rest of the funds, with the finance ministry saying 220 people were employed through the production company and must be paid.
Left opposition Akel party and the Greens have voiced their concerns over the request, saying they disagree with the release of funds without first checking all the information, such as number of people employed, receipts, and proof of legitimate expenses.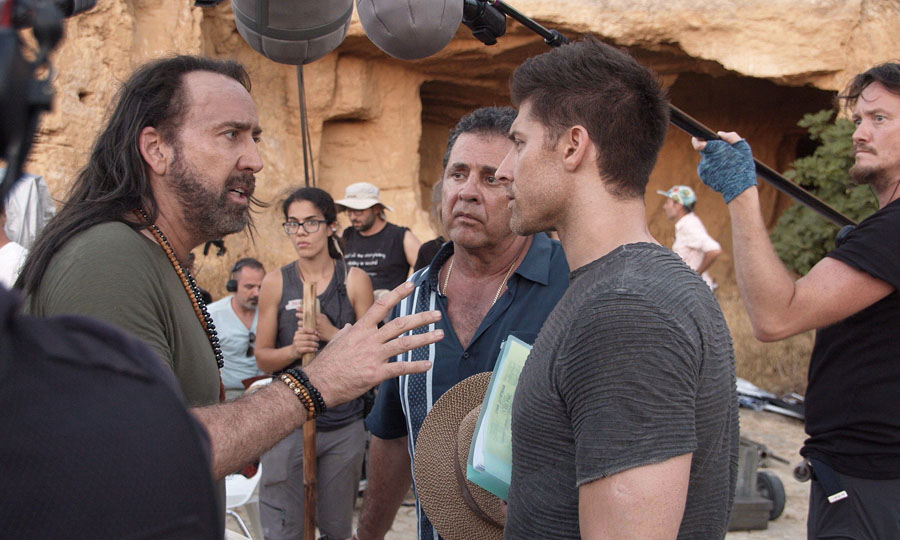 An official at the finance ministry said an audit of the company was expected to be completed by the end of the year, while adding that young Cypriots who took part in the shooting of the film had a chance to show off their talent.
But Akel MP Stefanos Stefanou argued that the scheme had been tailored specifically to the needs of two companies instead of promoting the country.
"Nicolas Cage has no clue where Cyprus is, so who are the people behind the company?" Stefanou asked according to Philenews.
Green party president George Perdikis accused the government of leaving no other option for the House except to exercise its parliamentary oversight because of the way that the bill was drafted and approved.
Ruling party Disy and centre opposition Diko have okayed the release of the funds, with the House expected to make a final decision on Friday.
Cage, who came to Cyprus in June to shoot the movie, was seen out and about in Nicosia with local fans eager to take photos with the Hollywood star. The award-winning actor was cast back in March to star in the film about an ancient order of expert Jiu Jitsu fighters facing fearsome alien invaders in a battle for Earth every six years.