Large portions of the Turkish Cypriot community remain uneasy over the move, as Turkey is still battling with a post-lockdown surge in coronavirus cases
Connectivity between the north and Turkey was officially restored on Wednesday against the backdrop of heightened concern among a large portion of the Turkish Cypriot community in view of Turkey's post-lockdown coronavirus relapse.
The first passengers were transferred on flights from Turkey to the north early on Wednesday, while two passenger ships that set off from a Turkish coast also docked at the Kyrenia port.
Meanwhile, the Turkish administration also resumed the operation of the Ledra Palace checkpoint on Wednesday. Initially, the crossing will operate from 8am until 8pm.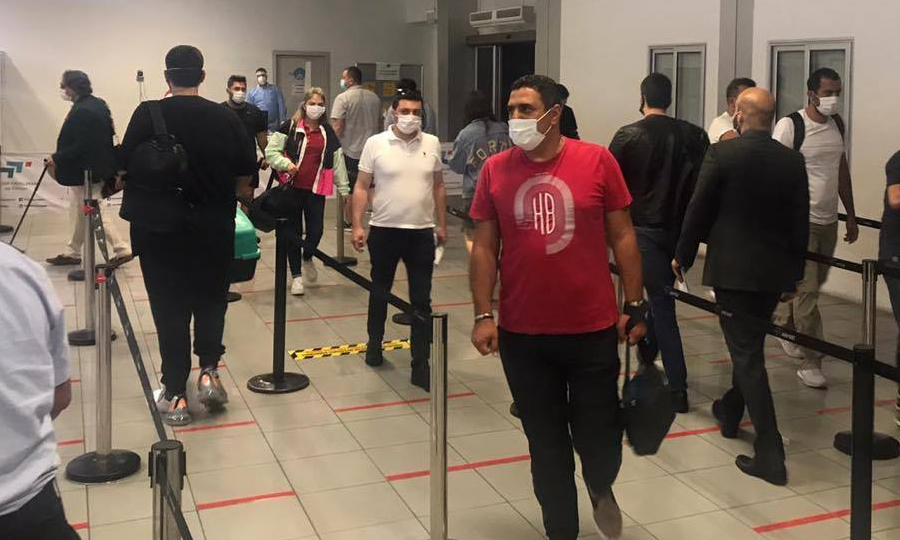 The first flight
The first flight transporting 165 adult passengers and two babies from Istanbul to the north arrived at 2.30am, with 11 passengers that fell under high-risk groups placed in quarantine. All but one passenger presented proof of a negative coronavirus test conducted in Turkey prior to their departure.
Passengers were re-tested for the virus upon arrival, after which they were required to sign a formal declaration that they won't be coming into contact with any locals until results of the coronavirus re-check are issued. Should the test come back positive, arriving passengers are required to shoulder the costs of their quarantine.
According to Turkish Cypriot daily Yeni Duzen, one passenger that arrived on the first flight on Wednesday violated the terms of his arrival to north by visiting a barbershop after landing.
The second flight
A second flight from Turkey arrived in the north at 8am carrying 212 passengers.
According to Kathimerini Cyprus, one passenger that flew in from a country listed by the north in category C refused to be placed in quarantine as per protocol, and will be required to return to Turkey.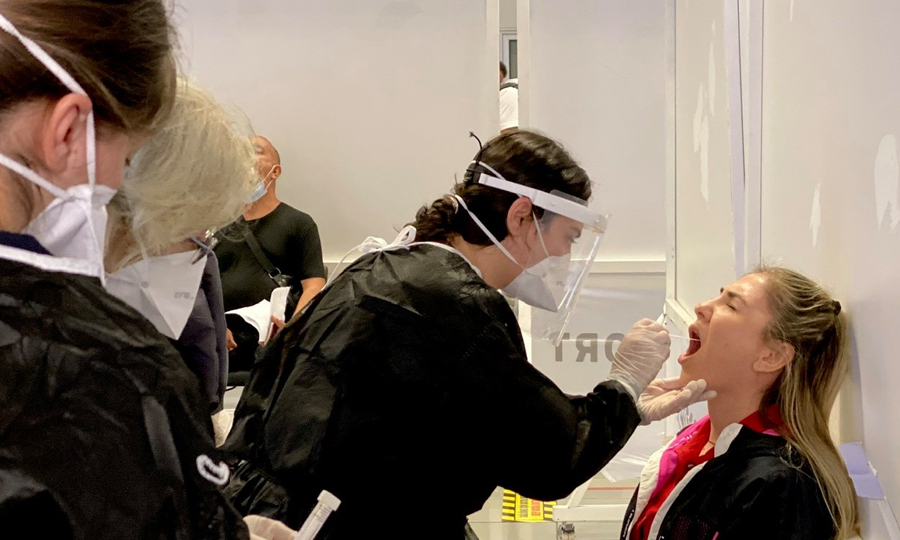 Kyrenia arrivals
Wednesday saw the arrival of two passenger ships carrying a total of 181 passengers.
Upon arrival, all passengers underwent a mandatory second coronavirus PCR test.
Climate of concern among Turkish Cypriots
The restoration of connectivity with Turkey was bound to stir up a climate of concern among residents of the north as coronavirus cases have been spiralling since the neighbouring country moved to ease certain lockdown measures.
Ali Pilli, in charge of health matters in the north, attempted to calm concerns on Wednesday by stressing that the results of coronavirus tests on all arriving passengers will be ready by the afternoon, and that authorities in the north are prepared for all possible scenarios, even a second wave of the coronavirus pandemic.