Systemic failures and insufficient evidence not enough to build case against police officers in Cyprus' serial killer probe
Senior law enforcement officials and frontline police officers named in a serial killer probe in Cyprus could be subject to disciplinary action but not criminal charges because of broader systemic failures and lack of evidence.
According to local media, the Attorney General's office has not filed a criminal case in court concerning over a dozen police officials and officers who were named in the serial killer probe.
Last year, former attorney general Costas Clerides concluded that 15 members of the Cyprus Police Force should face prosecution for the way they handled missing cases of five women and two young girls, all foreign nationals, who ended up being killed on the island.
But local media this week said criminal cases have not been filed with the courts, with the state attorney's office calling instead for disciplinary action against the sergeants and frontline officers. The news emerged after a secondary probe ordered to evaluate findings was concluded recently.
Reports suggested that criminal prosecution could not be justified by the Legal Department citing lack of protocols and procedures regarding missing persons.
Pieces of evidence gathered against the officers were also described as inadequate to build a strong criminal case in court.
Last year members of law enforcement were disgruntled over the initial decision to investigate only police thus excluding other agents including members of the Legal department
It was understood that none of the 15 officers were being suspended or dereliction of duty, but the door was left open for possible disciplinary action.
Last year there were hints of legal wars brewing within prosecution agencies in the Republic of Cyprus, following the initial decision to prosecute officers, with police officers in question lawyering up.
Media sources said members of law enforcement were disgruntled over the initial decision to investigate only police, thus excluding other agents including members of the Legal services department.
This week, the Legal department has not issued any statements about the probe or latest developments.
Self-confessed and convicted serial killer Nikos Metaxas, also known online as Orestis, is serving multiple life sentences for the murders.
On 14 April 2019, a group of bikers went on a Sunday road trip in rural Nicosia when one of them looked down an abandoned mineshaft and saw what appeared to be a decomposed body. It later emerged that the body belonged to 38-year-old Marry Rose Tiburcio from the Philippines, who had been reported missing along with her daughter, 6-year-old Sierra Graze Seucalliuc whose body was tossed into a nearby lake.
The body of Αrian Palanas Lozano, 28 years old also from the Philippines was found along with Marry Rose, while another Filipina, 30-year-old Maricar Valdez Arquiola, was found in a red lake near the mineshaft inside a suitcase.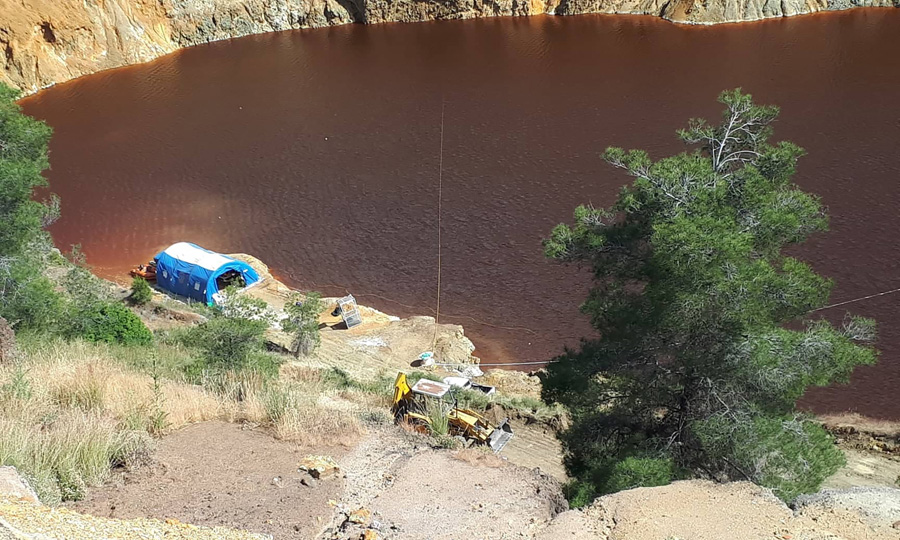 Two others were found in suitcases in the same red lake, Romanian mother Livia Florentina Bunea, 36, and her 8-year-old daughter Elena Natalia Bunea. All victims died of strangulation while another victim from Nepal, 30-year-old Asmita Khadka Bista, had also sustained a head trauma and parts of her body were found in a remote pit on a military firing range in rural Nicosia.
The case initially had come to be known as the Filipina murders, as more women from the Philippines were missing and it was reported that Orestis admitted to police he "had a thing" for Filipino women. Adult females came forward after his arrest was made public, saying they were approached physically or online by a persistent man known to them as Orestis.
The Cypriot government has apologized to the families of the victims, admitting mistakes by police who received missing complaints but did not investigate the cases properly. Officials pledged assistance to the families and also vowed to get to the bottom of what actually happened that led to missing complaints being mishandled by police.