Long line forces Nicosia facility to give out numbers until 1000, official tells others to stay home
Health officials in Nicosia were turning away people including foreign persons of alien immigration status, who stood in line in hot Friday weather for a walk-in vaccination.
Local media said hundreds of individuals visited the state fairgrounds in west Nicosia on Friday morning, the first day when foreign persons of alien immigration status became eligible to get a vaccine without an appointment through GESY, the government-run healthcare network.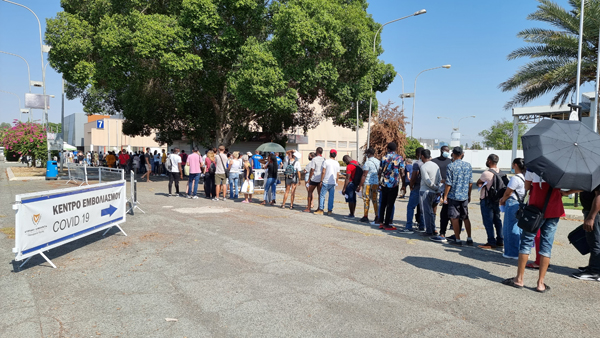 According to the Cyprus News Agency, both GESY beneficiaries and those not registered in the system showed up at the Nicosia State Fair.
But it soon became clear that too many people showed up, prompting Evagoras Tambouris, the acting head of Nursing Services, to call on many people to go away and come back another time.
"At this point we will give out numbers up to 1000 and ask anyone above that to leave," Tambouris said.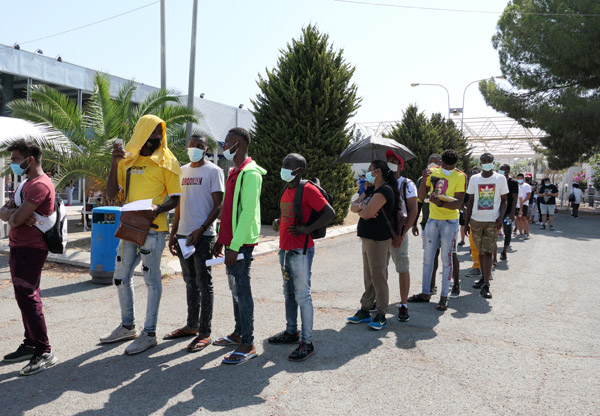 The official also made an appeal to all others who may wish to get vaccinated on this day not to visit the facility.
Locals and citizens registered through GESY may visit a walk-in vaccination facility any day of the week.
But walk-in vaccinations are only open Fridays to foreign persons of alien status, including asylum seekers or other resident aliens who cannot or are not eligible to register with GESY.