Cypriot NGO criticizes police and media after violent incident, says foreigners who seek help end up in handcuffs
A pro-migrant group has accused police of stalling an investigation following a violent incident in Paphos involving foreign nationals and locals, with the NGO saying a "hate crime" perpetrated against refugees was being misrepresented in the media.
Police in Paphos have detained two men, believed to be Syrian refugees, while another arrest warrant has been issued against a Greek Cypriot male concerning a violent clash on Friday in Emba, Paphos district.
The incident took place after a Syrian refugee had been told by a local male to park his vehicle away from the front of the resident's house, which was situated along a public road, with the driver reportedly refusing and responding with hand gestures.
Moments later the Syrian suspect and others engaged in a street fight, according to local media, in which local youths also took part with the confrontation taking place right in the center of Emba, in front of coffee shops and other establishments including a local cub association.
The NGO says they have information on at least three separate incidents where foreign nationals had gone to police to file complaints but ended up being arrested and accused instead
But the steering committee of a pro-migrant group says the incident was being misrepresented in the media after local reports said a gang of foreign nationals attacked local men "for no apparent reason."
"A group of Greek Cypriots, with a known member of neo-Nazi ELAM playing a leading role, first attacked and injured a young refugee, who justifiably refused to comply with their provocative demand to move his car from a public space," the NGO said in a statement issued on Sunday.
According to the NGO, young locals also used a chair to strike another refugee who had tried to stop the assault, with more Greek Cypriot youths then getting involved and attacking a total of 8 Syrians who were trying to defend their injured compatriots.
Local men at a coffee shop after the incident told television crews that one of them had told the foreigner to park his vehicle somewhere else as not to obstruct the entrance of a residence across the street, with another person off camera also saying the refugee had pulled a knife.
The NGO also claims they had informed police that same night that an armed individual had threatened refugees telling some of them "you're a dead man" and "I swear you're a dead man."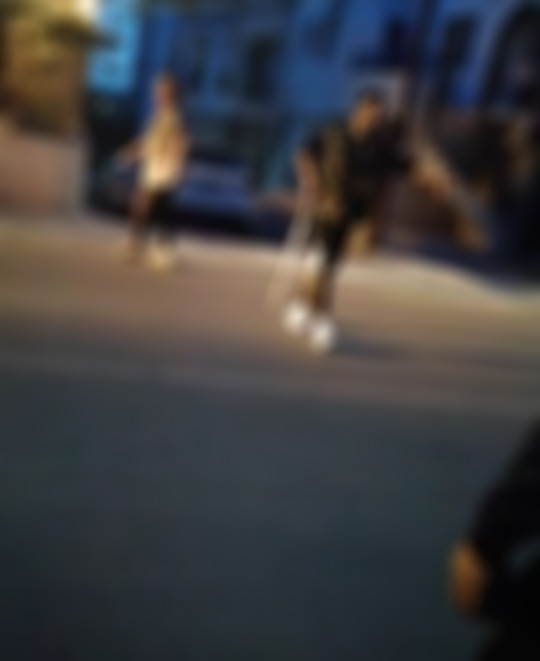 The pro-migrant group said in its statement that the two injured refugees had been turned away at the police station, where they went to file a complaint, with the NGO alleging that officers told them first to go to the hospital.
"When they returned to the Police station, instead of accepting their complaint and without taking their statements the Police proceeded to arrest one of them," the NGO added.
The NGO also argued that none of the Greek Cypriots involved had been detained and added that an arrest warrant against a local male was issued only after a video was posted on social media.
"You're a dead man, you know what, here it's not your home"
The video shows a man holding a rifle and arguing with specific individuals, telling them "you're dead" and "you know what, here it's not your home."
"We never had a fight with anyone, we're okay with everyone," the man also said in Greek Cypriot during the recorded video clip, while pointing to another man and asking "you pulled out a knife?"
"No, he did no such thing," another man replied in broken Greek.
"Well, okay," the armed individual replied, as he was walking back home and telling another female, who was begging him to stop, to go inside. As he walked away he turned and said "otherwise I'm gonna end up shooting all of you."
The NGO slammed law enforcement for what it called "inadequate response and unacceptable negligence" on the part of police while also criticizing a police press release that "shaped the climate within which the unquestioning and without basic investigation news about the events developed."
NGO calls on state's attorney general to step in
The NGO called on the state's attorney general to intervene as well as government and law enforcement officials to "take all necessary measures so as to deal with the shortcomings and institutional racism."
Officials from the NGO also called on the mass media to evaluate incidents carefully and present them impartially to the public.
The group also wrote on Facebook over the weekend that they had information on at least three separate incidents where foreigners who were alleged victims had gone to police to file complaints but ended up being arrested and accused instead.
A Paphos district court judge has ordered two Syrian suspects be remanded in custody for three days in connection with the Friday's Emba incident.