Limassol police investigate mystery spite display at seafront linked to Russia-Ukraine conflict
An anti-Putin activist in Cyprus believes Russians were probably behind a publicity stunt in Limassol over the weekend, when a poster in public view portrayed him and eight others in what was described as a threat against antiwar Russian dissidents.
Police said they confiscated a poster that was in public view at Limassol's seafront after a foreign man, who filed a complaint on Saturday, described the content as a "death threat" towards him and eight others living in Cyprus.
The poster, which was mounted on an empty section of a tourism board at the Molos promenade, showed images of nine people -6 males and 3 females- widely thought to be Putin critics or against the war in Ukraine, with full names included and a black ribbon painted across the lower section in each photo.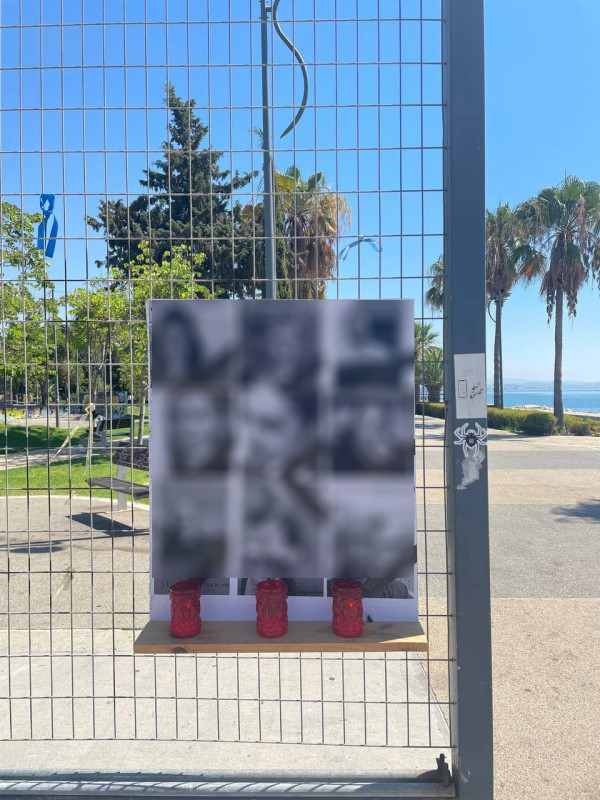 "Putin's freaks hung a poster with photos of people who do not support the war. As you can see, all with black ribbons and candles," the man wrote Saturday morning on social media.
The man, an entrepreneur who describes himself as a political refugee from Russia, said he perceived the poster as a threat to his life.
None of the other eight individuals came forward but police sought out two of the women who appeared not to contradict the complainant's suspicions that Russians were behind the installation
"I will not be surprised if something happens to me, I have been in the past repeatedly threatened by officials and police in the Stavropol region," he said.
The complaint was made to police just days after a Russian local group held an exhibit in the same seafront area, where a display included photos of children killed in Donbas since 2014.
Last Wednesday, the Coordination Council of Russian compatriots in Cyprus held the exhibit under police escort, showcasing what they called "the truth about facts in Donbas."
A formal photo exhibit titled "Candle of Memory" will take place on Thursday at the Russian Embassy in Nicosia.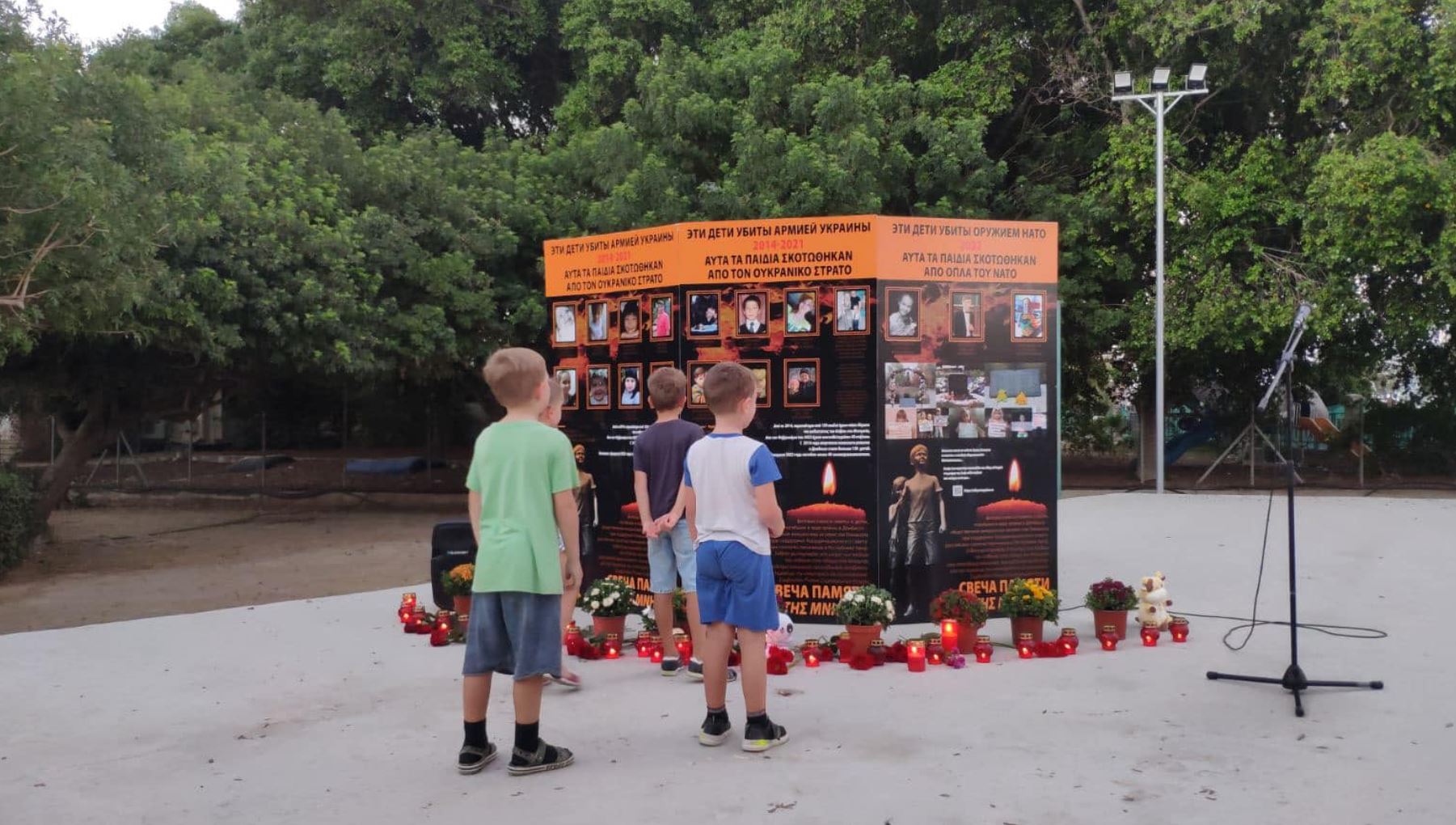 The complainant, who is widely known for his views inside of Russia, took part in a Peace March in Moscow back in September 2014 but maintains that he was targeted and harassed by state agents in his region.
"And now a poster in Cyprus, a European country where I cannot even get documents as a political refugee for almost a year," he wrote.
Local media said none of the other eight individuals came forward.
But police sources told Knews two of the three women shown in the poster were sought out by investigators and "appeared not to contradict the complainant's suspicions that Russians were probably behind the poster installation."
Police declined to list specific offenses that were under investigation but local media said the case was being handled as a possible privacy violation.