Limassol police trying to hold back protesters who say median strip would financially ruin them
Shop owners in Limassol, who oppose the construction of a median strip on a popular avenue, blocked road workers on Friday morning, with reports saying police officers were trying to hold back angry protesters.
According to local media, a construction crew went to Limassol's Pattichi Avenue early Friday morning, before sunrise, to begin preparatory work for a controversial road divider.
Around 7am, shop owners along the avenue gathered in front of the workers and blocked any activities, with reports saying some protesters were blocking the project from going forward by standing in front of machinery.
Law enforcement officers attempted to hold back the protesters but it was unclear later whether work had resumed. At least one person was arrested according to local media.
Transport Minister Yiannis Karousos told state radio CyBC on Friday morning that there was no basis for demonstrations, adding that state authorities had already consulted with local authorities and determined that a road divider on Pattichi Avenue was necessary.
'There was a man who lost his son last year,' Karousos said, adding that 'experts have told us that a right turn must be prohibited'
But the protesters, who argue that they will lose business, were not alone, as media outlets spotted at least three members of parliament who were present at the demonstration. The politicians reportedly were heard saying that the ministry failed to respect the wishes of the House transport committee.
Karousos said there had been plenty of consultations on the matter and the issue had been on the back burner for years, adding that many accidents including fatalities could be avoided had there been a median strip on location.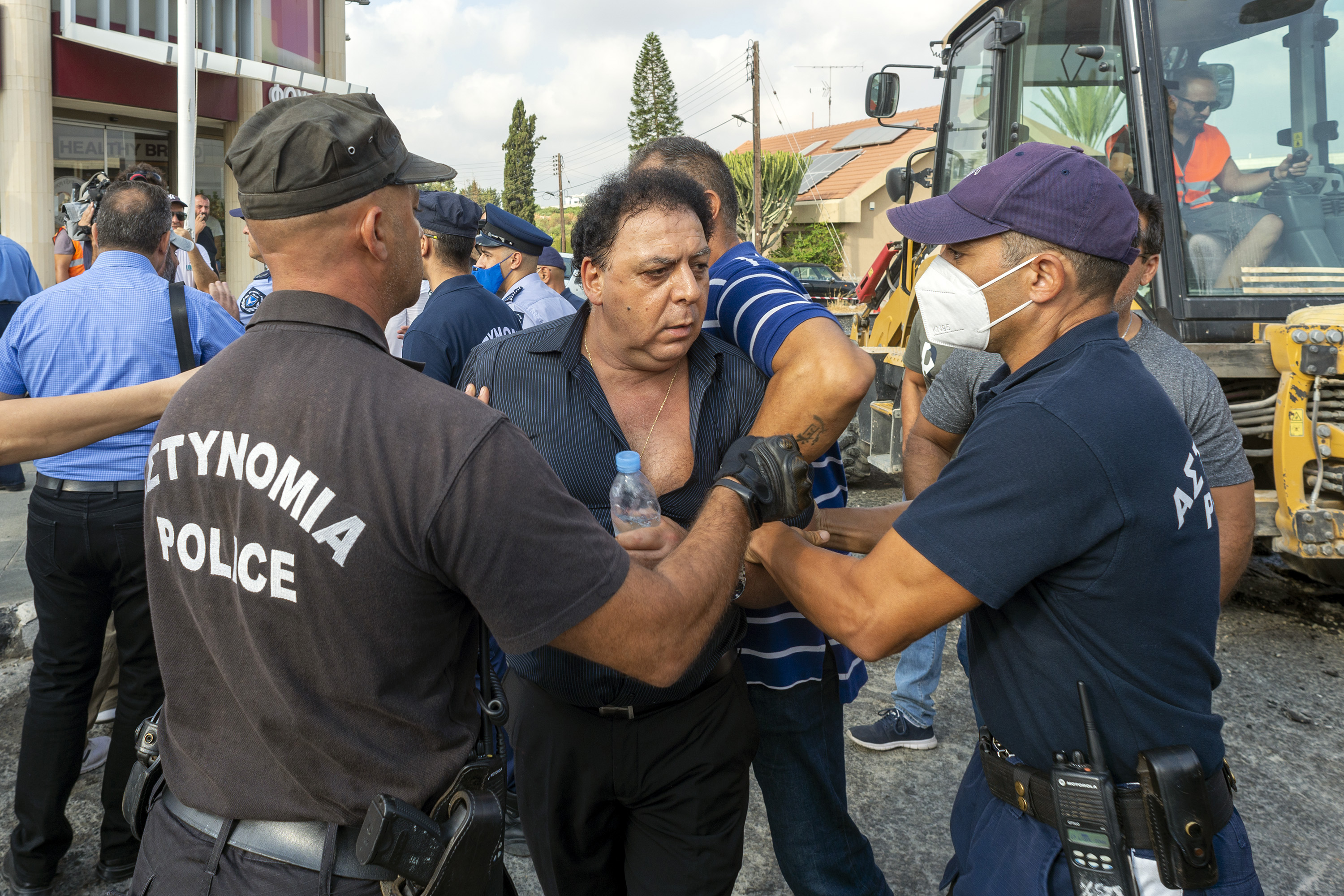 "There was a man who lost his son last year," Karousos said, adding that the fatal accident as well as other incidents could have been avoided if the decision to upgrade the safety features in the area was taken sooner.
"Experts have told us that a right turn must be prohibited," Karousos said.
The minister was referring to a number of road accidents that resulted from drivers making an illegal right turn, resulting in blocking incoming traffic.
Avenue is an arterial road with busy traffic
Last week Karousos announced that the Nicos and Despina Pattichi Avenue in Limassol was defined as a "arterial road" within the network, with busy traffic, saying for years all involved had been trying to find a solution acceptable to all.
But the minister expressed his frustration on the radio over reports that one of the shop keepers in the area had threatened to grab his tools and launch an attack if workers dared go forward with the project.
"For goodness sake, can you imagine we don't do this just because they are reacting this way?" the minister said.
"We have had consultations, the median strip is a very good temporary measure," Karousos added.
The minister explained that the project included maintenance, reconstruction of pavement with raised sidewalks, parking space designations, and the road divider.
Reports said work had stopped at least in one section of the road.