Police issue arrest warrant for detained suspect's brother in Limassol downtown shooting incident
One man is in custody while his brother is wanted by Limassol police in connection with an altercation at a barber shop that ended with shots being fired and another man injured.
Police said 26-year-old Ahmad Tleis from Lebanon is wanted in connection with Friday's Limassol shooting, where one man was injured in the neck.
Local media said a fight broke out between three men in the downtown area of Limassol on Friday late afternoon. The incident took place just before 5pm, when two brothers went to a local barber shop where they had a word with another male who was inside.
The wounded man had sustained an exit wound in the neck but was said to be out of immediate danger
An official police report said a 20-year-old man, while chatting with an individual, was attacked by another male aged 25 who struck him in various parts of his body.
The fight was quickly broken up when others intervened, while the 20-year-old, described by reporters as a Syrian national, left and quickly returned with five other individuals, who started quarrelling with the 25-year-old and his 26-year-old brother.
According to local media, baseball bats and knives were carried to the scene, while police said at one point a shot was fired, injuring a 20-year-old man in the neck.
The wounded man was rushed to the Emergency Room at Limassol General Hospital, where doctors said he had sustained an exit wound in the neck. He also had bruises in the face and body but was said to be out of any immediate danger.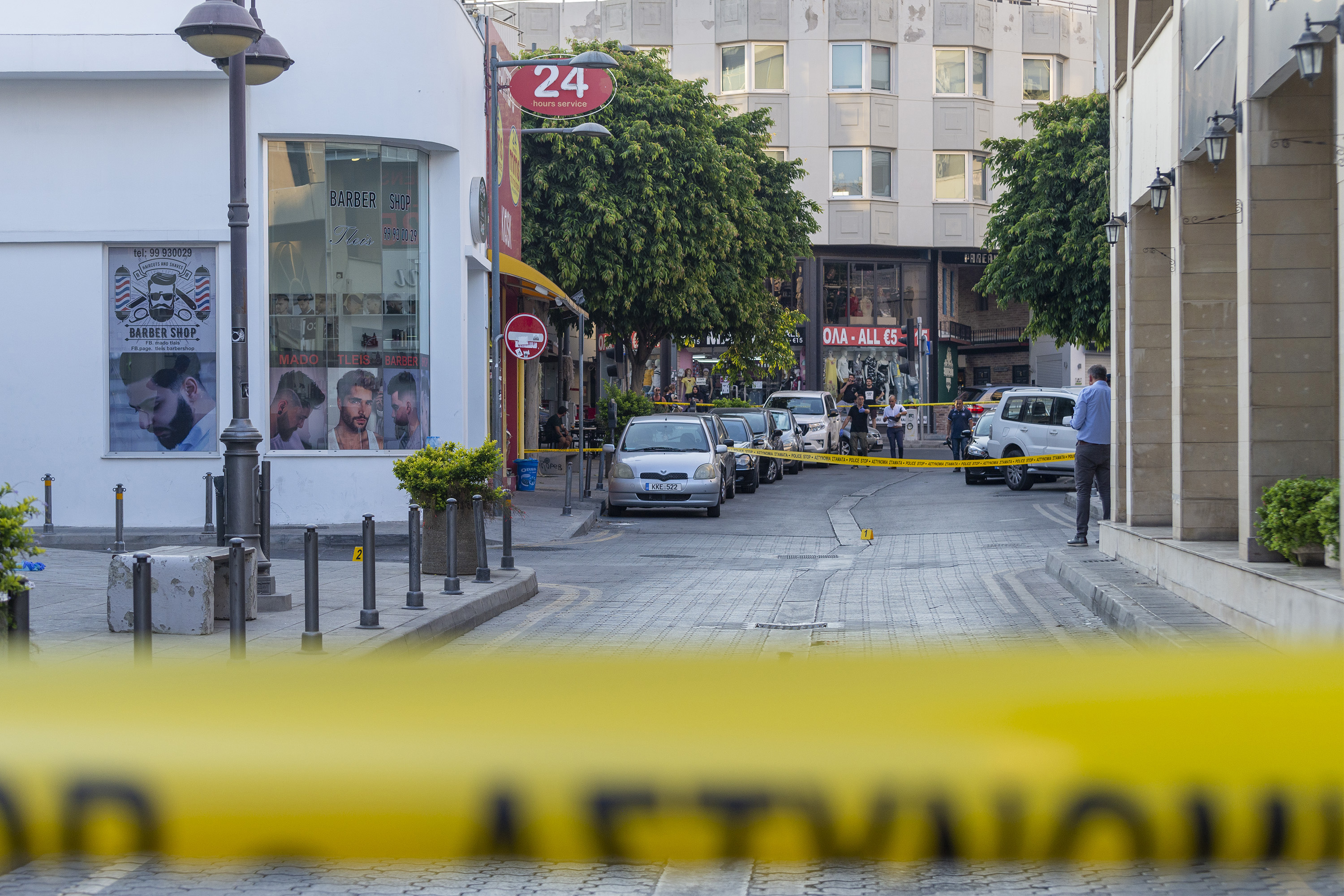 Reports also said the shooter fled the scene on foot and was chased by a number of Syrian men, while firing his gun twice throughout the pursuit. No other injuries were reported, police said, while local media said two lifeguards in teh area saw the suspect with a gun and tried to follow him from a distance.
Police have arrested the 25-year-old Lebanese man while police issued an arrest warrant for his brother on multiple charges, including felony conspiracy, attempted murder, and illegal possession of a firearm.
Local media described the brother in custody as a permanent resident of the Republic of Cyprus, while his brother reportedly had fallen out of legal status late last year.
CID Limassol is carrying out an investigation while motives were not immediately known.