Health and Tourism ministries at odds with each other over form exempting visitors from SMS requirement
New confusion emerged over requirements regarding movement of foreign tourists in the Republic of Cyprus amid pandemic measures, with industry stakeholders saying visitors do not have to send text notifications before going out and the health ministry maintaining that rules apply to all.
A week ago, Cypriot Health Minister Constantinos Ioannou announced a new set of relaxation of measures for the month of April, saying tourists coming to Cyprus must adhere to all rules and protocols including sending SMS messages up to twice a day during the week and up to three times on weekend days before going on legitimate outings.
But tourism industry officials expressed concerns over clarity for protocols.
While there was no clarifications as to what would constitute a "legitimate outing" for tourists, the ministry said foreign visitors would need to comply with night curfew restrictions as well, currently starting at 11pm and ending in the early morning at 5am.
But a copy of a Declaration of Movement made available in the media suggested there was no SMS requirement for tourists.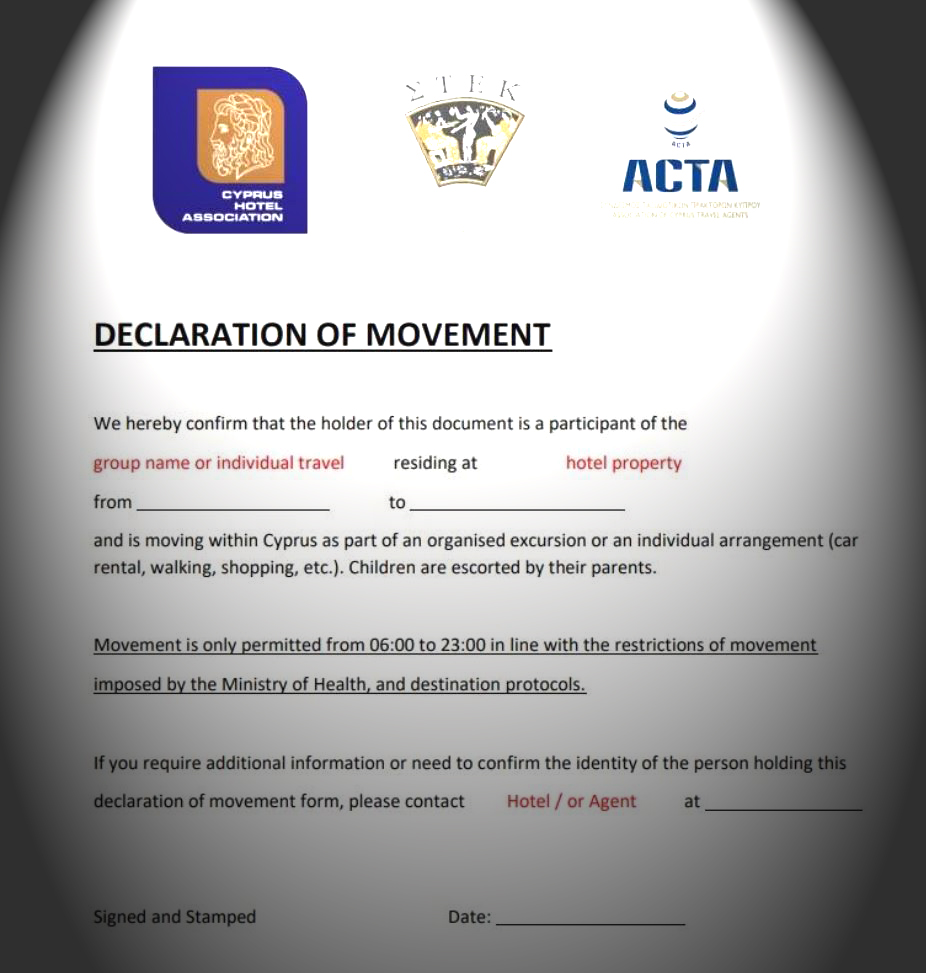 The tourist form, which was okayed by the tourism ministry according to local media, would allow foreign visitors to move freely without having to send SMS notifications to Text Service 8988, while information about their travel and hotel dates would also be listed.
But the director general of Cyprus Hotel Association, Philokypros Roussounides, told local media on Tuesday that the form did not mean movement restrictions did not apply to tourists.
Roussounides said tourists, who would still need to abide by night curfew rules, will be able to get the get the declaration document from their tourist agent or hotel representative, who will certify their visitor status and lodging information.
The CHA director went on to say that tourists were important to the island and they ought to be facilitated in such a way so that they can visit a restaurant, go to the beach, or take part in whatever activities they wish.
Foreign media recently reported that Cyprus' text message requirement was a big turn off for tourists, while local groups have also spoken out against the constraint.