South cries foul over guard post overlooking fields in buffer zone, north says farmers routinely breach boundaries
UN peacekeepers in Cyprus say they are monitoring a situation in rural Nicosia where Turkish soldiers started manning a post overlooking the buffer zone in Denia, a known trouble spot where videos suggest a Greek Cypriot farmer repeatedly had run-ins with the military.
Denia community leader Christakis Panayiotou appeared on local television on Monday saying the Turkish military had constructed a new post in the area where Greek Cypriot farmers are known to make use of farmland in the UN buffer zone in Denia, Nicosia district.
The guard post appeared to have been constructed on above-grade concrete, with Panayiotou telling AlphaNews Live that they got wind of the activity days earlier when they saw the construction of an above-grade concrete but they had no clue what was going on.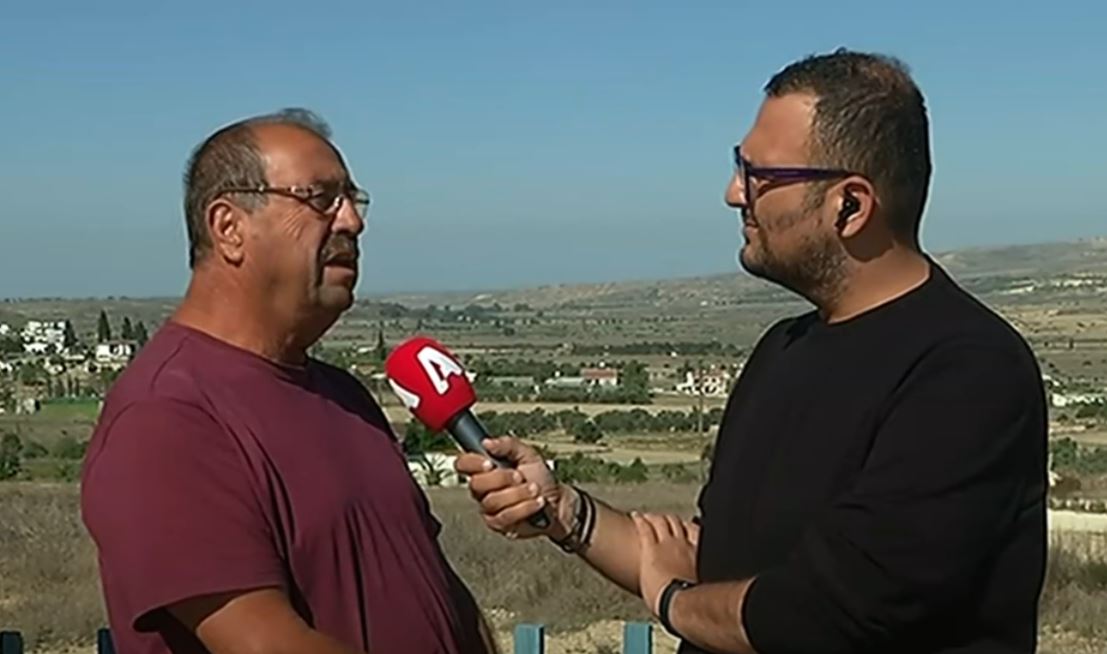 An old post reportedly had been abandoned in the same area where Greek Cypriot farmers obtained UN permits to use the land within specific boundaries.
The community leader said the construction of a new guard post was unlawful and the two soldiers manning the station were in breach of the status quo within the buffer zone.
But UNFICYP on Sunday wrote on Twitter that "this incident is not inside the UN buffer zone."
'The Turks, because they are claiming these fields, now it appears that they want to have Turkish soldiers to watch them all day' Panayiotou said
"Unauthorised construction activity is always protested with the opposing forces," UNFICYP said, adding that they were monitoring the area closely.
But locals say there are difficulties in delimiting the area in a precise way.
Panayiotou said fields in the area had been sown by Greek Cypriots with subsidies from a state agency in the Republic of Cyprus, adding that some two years ago Turkish Cypriot farmers who claimed use of the land had come to collect the harvest.
"The Turks, because they are claiming these fields, now it appears that they want to have Turkish soldiers to watch them all day," Panayiotou said.
The Turkish side maintains that the Greek Cypriot farmer in question had entered areas beyond the point where he was allowed by a UN permit, a claim that Panayiotou has disputed.
One of the alleged incidents took place in late August, when the farmer recorded a video showing armed soldiers in a distance walking towards him as he drove away.
UN regulations prohibit military personnel from the two communities to enter the buffer zone while armed.
UNFICYP officers have addressed multiple such incidents that had been "resolved peacefully" while it was never established that Turkish soldiers had entered the buffer zone.
A UN report in July 2022 said "most of these incidents were triggered by Greek Cypriot farmers moving close to the northern ceasefire line, and sometimes beyond it, triggering a hostile reaction by the Turkish or Turkish Cypriot forces, which, in turn, on occasion moved temporarily into the buffer zone."