Bouquet of flowers next to Asian female's body, police not ruling out murder-suicide
Two bodies were discovered in a downtown apartment in Nicosia on Sunday, with reports saying a bouquet of flowers had been placed next to a woman who had her throat slashed.
(Click here for an update to the story)
According to local media, police were called Sunday afternoon to a residential flat on Pericleous Street, in old Nicosia, in connection with the death of an adult woman.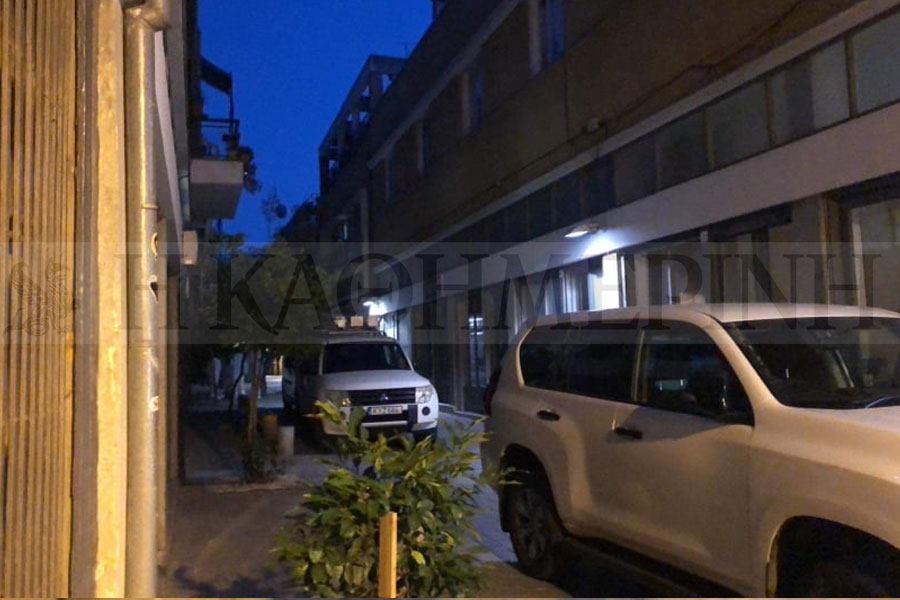 The woman, said to be of Asian descent, was found dead in her apartment with neck wounds possibly inflicted with a knife or another sharp object. A bouquet of flowers had been found next to her body, according to local media reports.
Police said a knife was found in the man's hand but stopped short of describing it as a murder weapon
Police said a second body belonging to an unknown male was also found in the apartment. 
Four state forensic pathologists were called to the crime scene to conduct an autopsy, with reports saying the man had also sustained knife injuries but it was not immediately clear whether they were self-inflicted wounds.
Police did confirm that a knife was found in the man's hand but stopped short of describing it as a murder weapon, citing an ongoing criminal investigation.
According to the Cyprus News Agency, both bodies belonged to foreign nationals while police said they were investigating a crime without ruling out double murder or murder-suicide.
Witnesses reportedly told investigators they had heard screams coming out of an apartment, according to TV reporters on the scene. CNA later reported that police received similar information regarding the flat in question around 6pm, with officers rushing to the scene and breaking the door down.