Intoxicated man driving four wheeler overtakes idling car at crossing, fatally wounds pedestrian
A woman who was visiting Cyprus with her child was killed in a road accident in Ayia Napa on Wednesday, after a young man driving a buggy struck her at a pedestrian crossing and left the scene.
(Click here for an update to the story)
Police said 46-year-old Camilla Christina Pamdahl from Sweden was crossing the road on Nisi Avenue in the late afternoon around 5:30pm when a four wheeler struck her as she was crossing the road.
Reports said Pamdahl started using a pedestrian crossing after a car yielded for her, when suddenly a rented buggy driven by a 25-year-old male overtook the idling vehicle and struck the woman.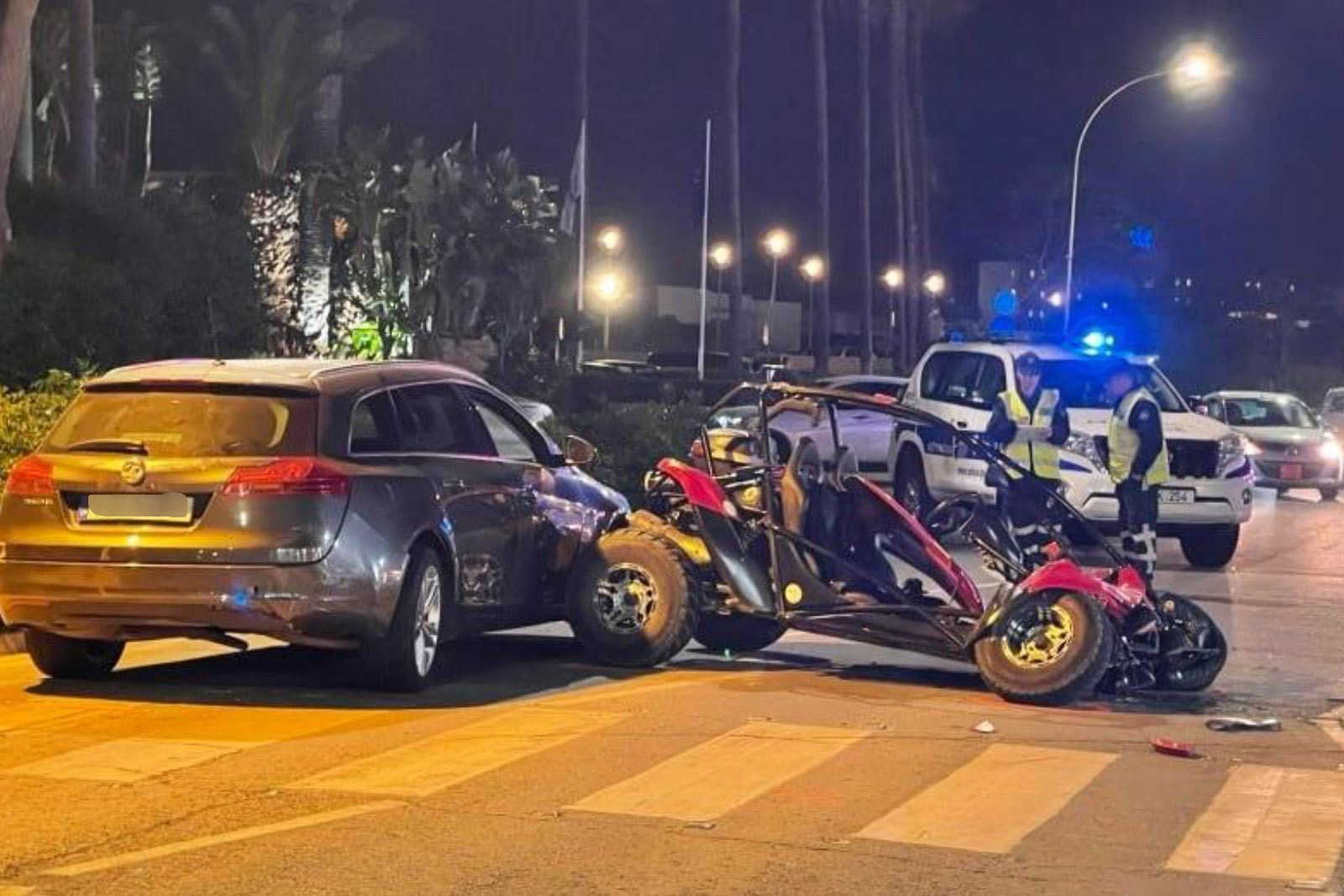 Pamdahl was rushed to the Emergency Room at Famagusta General Hospital where doctors pronounced her dead on arrival.
Local media said the buggy driver, described as a British national, fled on foot while his passenger remained at the scene of the accident.
Police later arrested the driver who was administered alcohol and drug tests, with results pointing to almost five times the limit (44μg% over 9μg%). He also tested positive to a preliminary drug test while possible charges include leaving the scene of an accident.
Reports said Pamdahl had left her young daughter back at the hotel with a caretaker so she could go shopping.
Police sources told Knews neither the buggy passenger nor the driver of the other vehicle were injured in the incident, while the suspect was also unharmed.