Toddler survives violent crash after mom's sedan collides head-on with public bus in Famagusta
A young mother was killed in a road accident on Monday when her vehicle collided head on with a public bus, while her toddler survived the crash and was said to be in stable condition.
Local media said 23-year-old Androniki Paraskeva from Paralimni was driving her vehicle along the Liopetri-Sotira road in Famagusta district, when she got involved in an accident. Her three-year-old daughter was also riding in a rear-facing car seat.
Paraskeva's sedan was moving eastbound around 12 noon when it reportedly veered off course under circumstances still pending investigation, colliding head-on with a public bus in the opposite lane.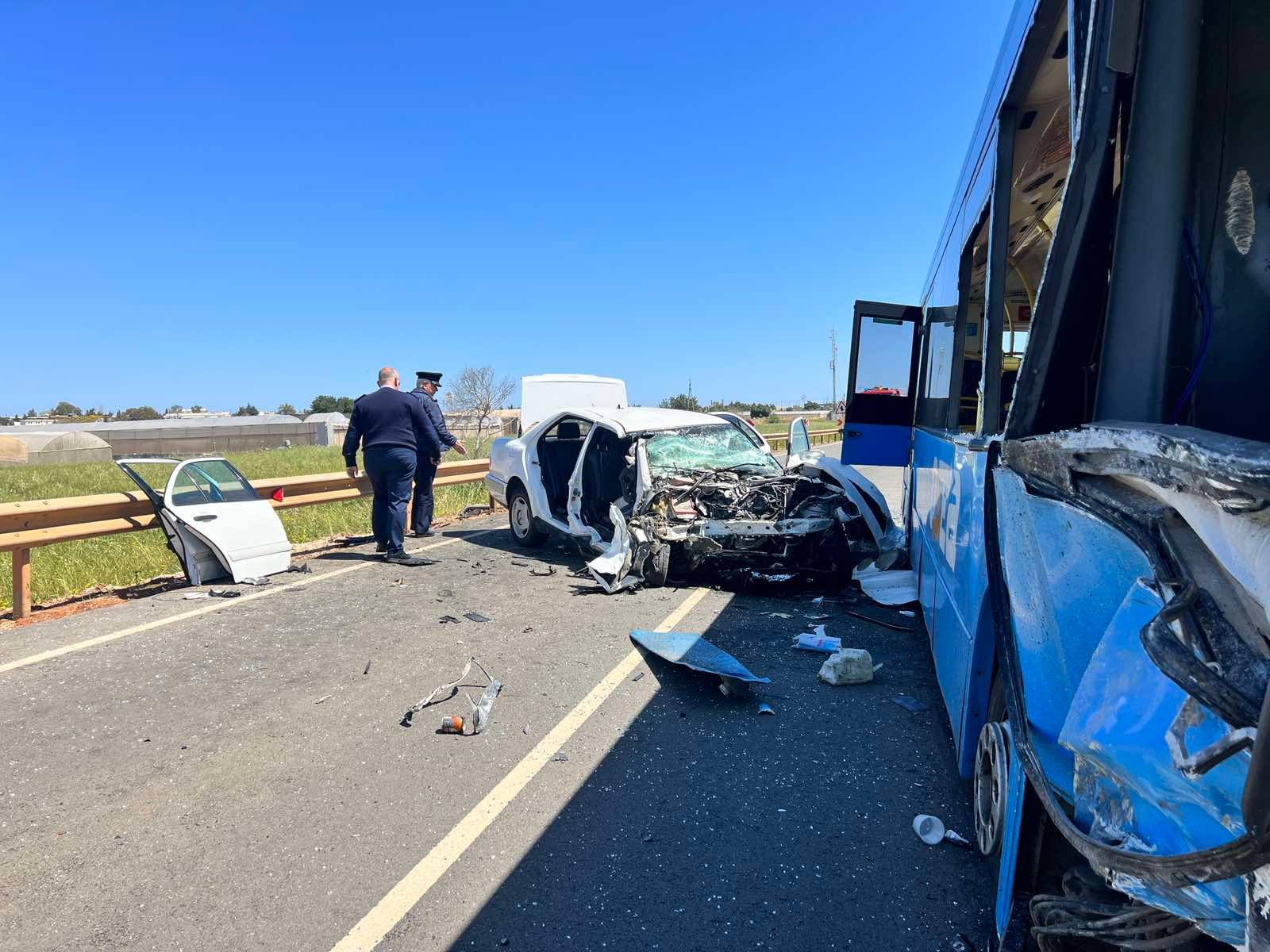 Fire fighters who arrived on the scene managed to pull Paraskeva out of the wreckage. She was rushed to the Emergency Room at Famagusta General Hospital where doctors on duty pronounced her dead on arrival.
Additional reports said the toddler was out of any immediate danger, while the bus driver, said to be a local 40-year-old male who tested negative for drugs and alcohol, and four other public transport passengers -said to be foreign nationals- sustained minor injuries. There were a total of ten passengers on the bus, according to police.
Story has been updated to reflect death on arrival at hospital