Following the successful launch of Cyprus IP Day on April 26th, 2023 hosted at the firm's Nicosia office, which saw a number of local and international speakers share their insight and knowledge on the subject of Intellectual Property (IP), and provided innovators, entrepreneurs, and businesses with an opportunity to connect with IP experts, Michael Kyprianou & Co LLC announces the newly formed partnership with one of the speakers at Cyprus IP Day, UK IP Champion and IP expert Nick Kounoupias.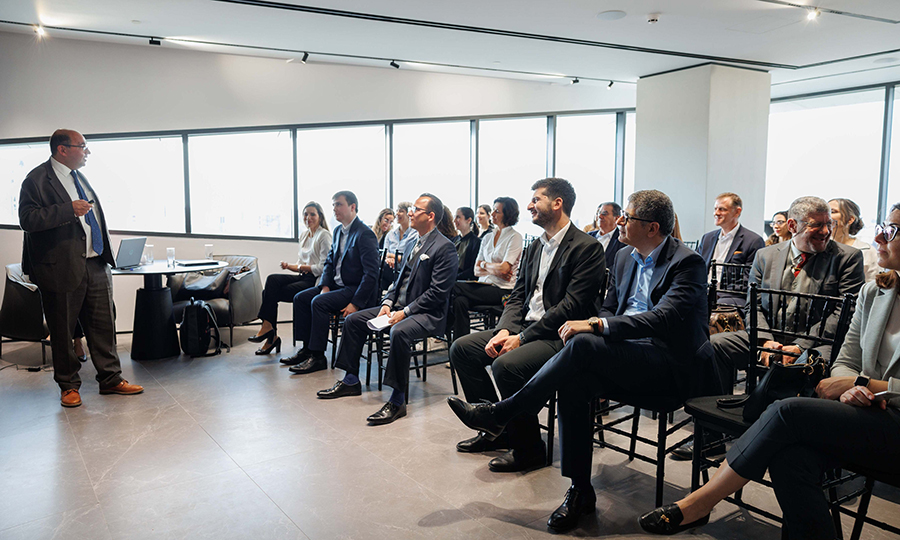 Nick Kounoupias is joining the firm as Partner and Head of IP Department. He has been associated with the firm since its inception and worked closely with its founder Michael Kyprianou on the many intellectual property and cultural property cases in which the firm was acting.
Nick Kounoupias is a UK solicitor with thirty-six years' experience of Intellectual Property across multiple sectors and also the founder of Kounoupias IP, a boutique Intellectual Property consultancy providing strategic guidance on IP internationally.
With the new partnership the firm's Intellectual Property department is extending its service offering to further support clients in their effort to understand, identify, manage, protect, and enforce their IP rights.  The firm's IP department was most recently ranked Tier 1 by The Legal 500, the world's leading legal directory.
For more information, please visit www.kyprianou.com