Speaking at the 10th Economic Ideas Forum organized by the Martens Centre, the official think tank of the European People's Party, and Glafkos Clerides Institute, President Anastasiades louted what has been achieved since 2013 to return the economy back to normalcy.
The President said that the economy was elevated from the "rubbish" investment category and returned to investment grade. A development that, as he said, sends powerful messages.
This, he said, was the result of prudent economic policy. He referred to Cyprus's competitive tax regime, which has become an attractive investment destination. He also referred to the banking system, pointing out that it is now on a more healthy track. The President of the Republic pointed out that the government will continue the effort to address non-performing loans. NPLs have declined, but they remain at a high level. Cyprus, the President said, saw the highest reduction of NPLs in the EU.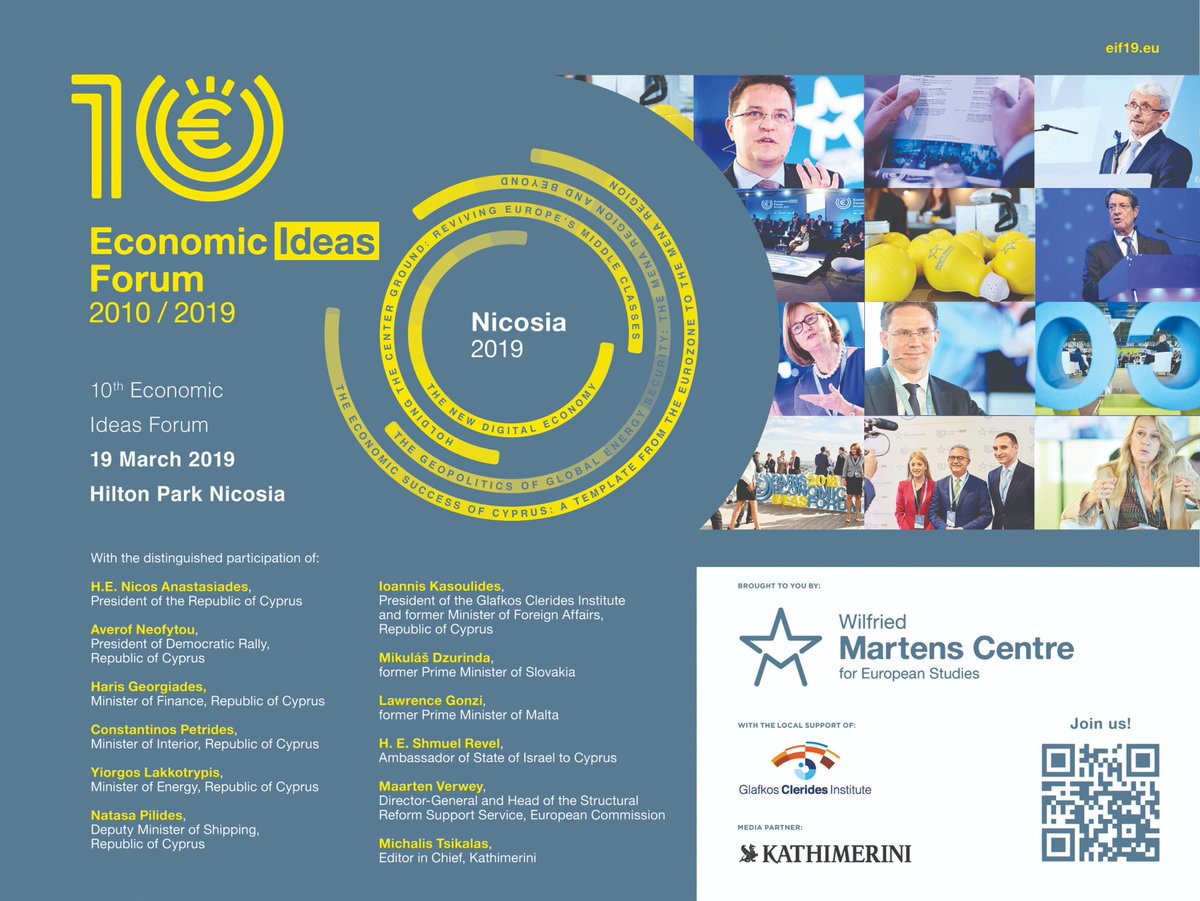 Speaking on fiscal issues he said that "last month we were able to issue a 15-year bond at a rate of 2.75% for the first time, clearly showing that macroeconomic stability has returned and trust is restored" .
He added that the government's rational fiscal policy has led to a high nominal and primary budget surplus, noting that the stable and competitive tax and legal status of Cyprus is maintained.
He added that the adoption of specific measures has created economic and investment opportunities, and pointed out that significant investments have been made in a range of sectors, such as ports, marinas, new hotel units, land developments, casino-resort development, investments in tourism, shipping and renewables.
He also pointed out that the discovery of hydrocarbons opens up prospects for the Cypriot economy and for the realization of the vision of turning the Eastern Mediterranean into an energy center that will contribute to stability in the region and to the energy security of Europe.
The Economic Ideas Forum (EIF) is a high-level, award-winning, interactive conference on the most pressing issues facing the economy. Cyprus, which successfully ended its financial assistance programme in 2016, is now one of the fastest growing economies in the Eurozone.
 Kathimerini is a media partner for the event.