Limassol police arrest two foreign nationals after a car accident involving drugs leads to kidnapped woman
Two male suspects have been arrested in the abduction of a 36-year-old woman, who was forced into a car in broad daylight in Limassol on Thursday.
According to police, a woman from Moldova was kidnapped on Thursday afternoon, when a car with two men pulled up next to her around 3pm and forced her into their vehicle.
The alleged incident was caught on camera, with footage showing the woman being forced into a red car by the two men. An eye witness reportedly came forward, while investigators also got access to security footage.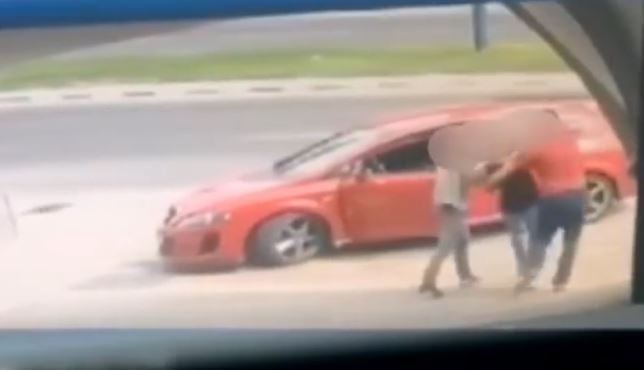 During the course of the investigation, the suspect vehicle was involved in a car accident and police officers who rushed to the scene found a knife in the car, along with a precision scale and two bags of a white substance believed to be crystal meth.
The driver, a 34-year-old Bulgarian man, was arrested on the spot. Reports also said in the evening police went to search his residence in Alassa, where they found the woman in question and another 35-year-old male from Syria with whom reportedly she had an affair recently.
The female was said to be in good health, while cops arrested the Syrian man, with the two male suspects facing multiple charges including conspiracy to commit a felony, various misdemeanours, kidnapping, and bodily harm. The Bulgarian suspect is also facing knife and drug possession charges.