Protests at the camp have been ongoing as residents have been locked in since coronavirus broke out
Residents of the Pournara refugee camp in Kokkinotrimithia continued to protest on Wednesday morning against the enduring lockdown on the camp.
Refugees and asylum seekers residing at Pournara camp staged a sit-in, expressing their opposition to the Governemnt decision to declare the camp an infested area after a small portion of the over 700 residents were found to be infected with scabies, effectively enforcing lockdown measures.
The lockdown was enforced by a Health Ministry decree under the Quarantine Law, under which decrees to stem the spread of the coronavirus pandemic were enforced over past months.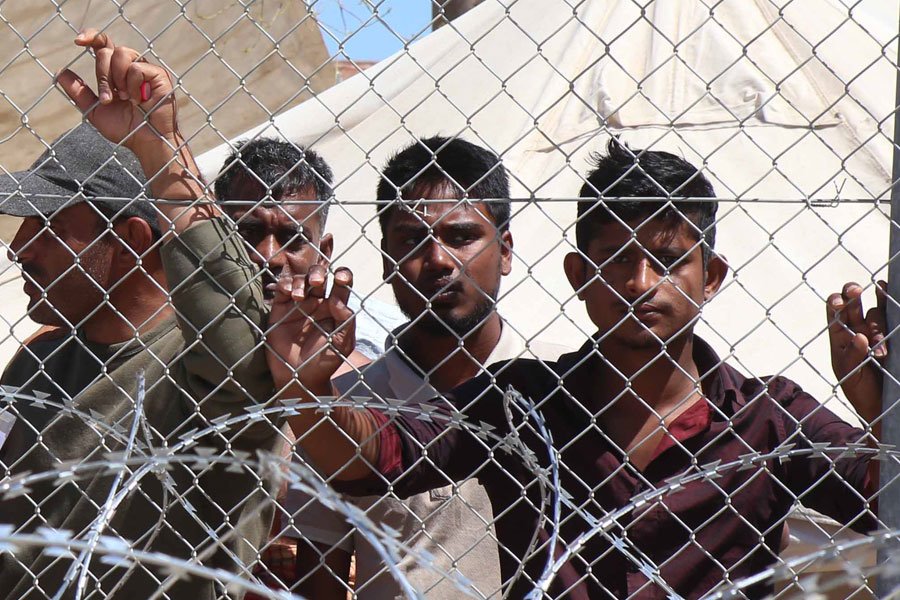 The Pournara camp decree, issued on May 20 – one day prior to the second phase of the relaxation of measures, which saw all restrictions on movement scrapped – effectively forbade residents of the camp to exit the grounds, where they have been confined since the outbreak of the pandemic despite coronavirus decrees allowing the Cyprus population a number of legitimate outings.
During Wednesday's sit-in, which lasted some two hours, residents held banners and shouted slogans, demanding that they are allowed to exit camp grounds.
Police were present at the scene, though reports said they did not intervene.