Another local community speaks out against fence as locals want policing but no barbed wire
A recent renovation of a Greek Cypriot police station near the buffer zone came with promises of additional staff and better monitoring of the area, but leaders of the local community have second thoughts over a controversial barb wire.
Justice Minister Stefi Dracou, who attended the inauguration of a police station in Athienou last week, said this was "another step towards strengthening the security chain in the broader region of Larnaca district."
Dracou visited Athienou last Thursday along with Police Chief Stelios Papatheodorou, who said the renovation work was part of a "broader institutional restructuring" of law enforcement.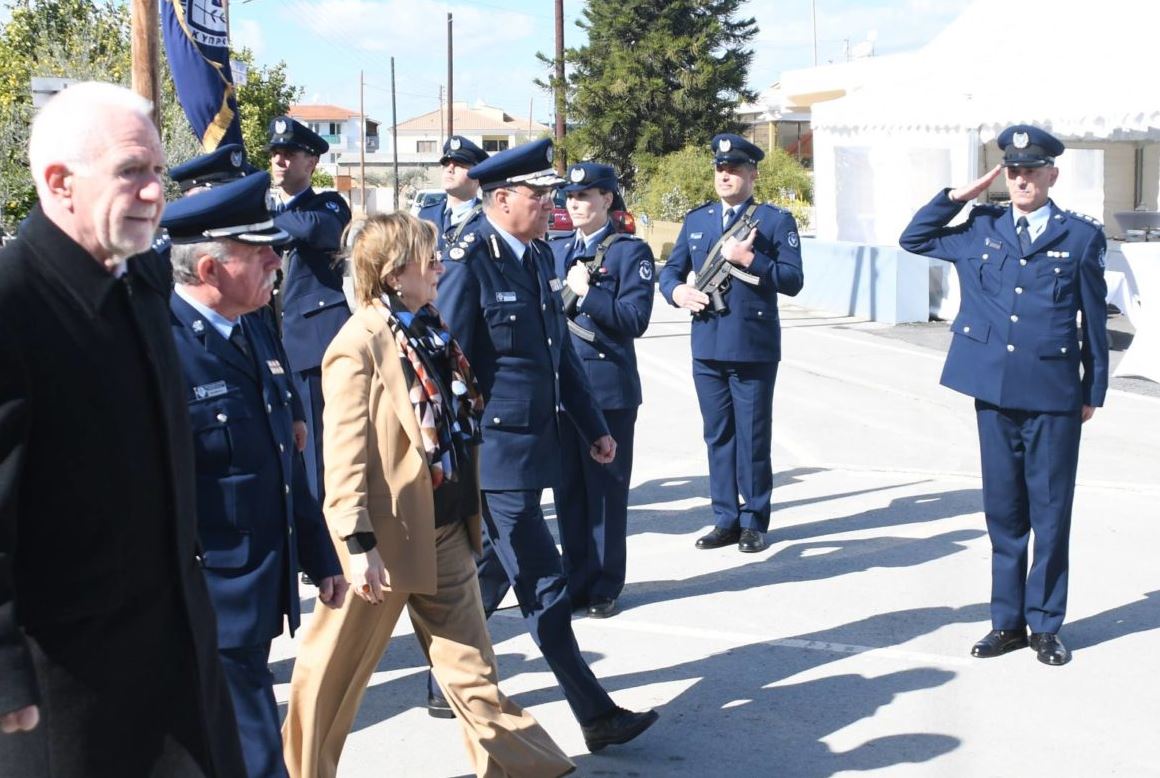 But Athienou community leader Kyriacos Kareklas chose his words carefully during the ceremony, telling the high ranking guests that Athienou residents welcomed extra policing in the region "to stop migration flow through our area, yes, and arrest human smugglers."
Local media said three Greek Cypriots were fired upon by Turkish soldiers but police did not confirm the allegation, telling Knews that multiple shots had been fired but it was not clear by whom
"But no to Athienou being close in," Kareklas said.
The local leader was referring to an ongoing plan by the Interior Ministry to install barb wire along areas bordering the UN buffer zone, known as the Green Line that divides Cyprus in two parts, a Greek Cypriot south and a Turkish Cypriot north.
"There are other ways, better policing, cooperation with citizens, cameras, etc, but no barbed wire will destroy the area," Kareklas said.
Communities in rural areas west of Nicosia as well as UN officials have previously spoken against the fence, with some farmers and residents saying it was an obstacle to peace while the Blue helmets maintained new policing efforts went against the agreed status quo.
But Athienou, a Larnaca community that borders Nicosia district, remains underpoliced, with Kareklas speaking of a sense of insecurity and a feeling of being "second class citizens."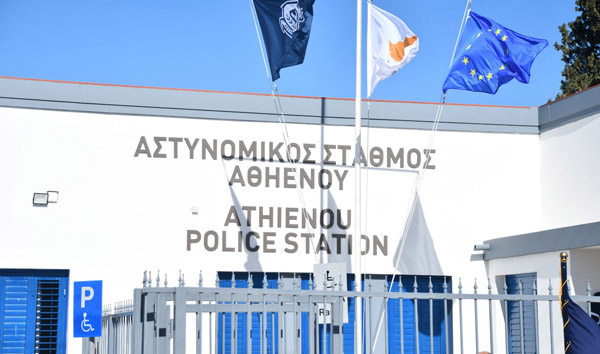 Reports emerged late Sunday night about a possible injury following a shooting in Potamia, an area near Athienou separated by district boundaries and the buffer zone.
Local media said three Greek Cypriots said they were fired upon by Turkish soldiers but police did not confirm the allegation, telling Knews on Monday morning they were investigating multiple gunshots that were fired upon a vehicle but it was never immediately clear by whom.
"Previous promises were not kept and, not only this, they started operating a jailhouse that keeps a police officer preoccupied," Kareklas said.
The government maintains that holding cells in areas along the buffer zone are needed to handle migration flows from north to south.
EU politicians are still battling over a comprehensive migration pact aimed at easing a crisis with undocumented migrants, including asylum seekers in the Republic of Cyprus.
Interior Minister Nicos Nouris, who says the government is struggling to cope with large numbers of asylum seekers, recently said a newly established Return Office oversaw last year the return of 7600 persons who had fallen out of legal status.
But a foreign national from Albania, who told Knews in an exclusive interview he came to work legally before falling out of status, says many people who come to the island to work are forced to seek asylum because the system is not in their favor.
A controversial debate over shortage of foreign manual labor is still ongoing in the Republic of Cyprus, with the situation being made less clear ahead of a highly contested runoff election next Sunday.
Story has been updated to reflect number of gunshots