Severely weakened and dehydrated sea turtle with missing flipper dies slow death as officials try to offer care
A badly injured sea turtle died on Monday after it was found a day earlier in very poor health, with state officials pointing to external parasites while information on injuries including a missing flipper remained unclear.
Viewer discretion advised – disturbing images further down depict reptile's actual tragic and painful death
According to local media, a badly injured sea turtle was spotted Sunday on Governor's Beach in Limassol, with reports saying it was seriously weakened and severely dehydrated, while its left front flipper had been cut off.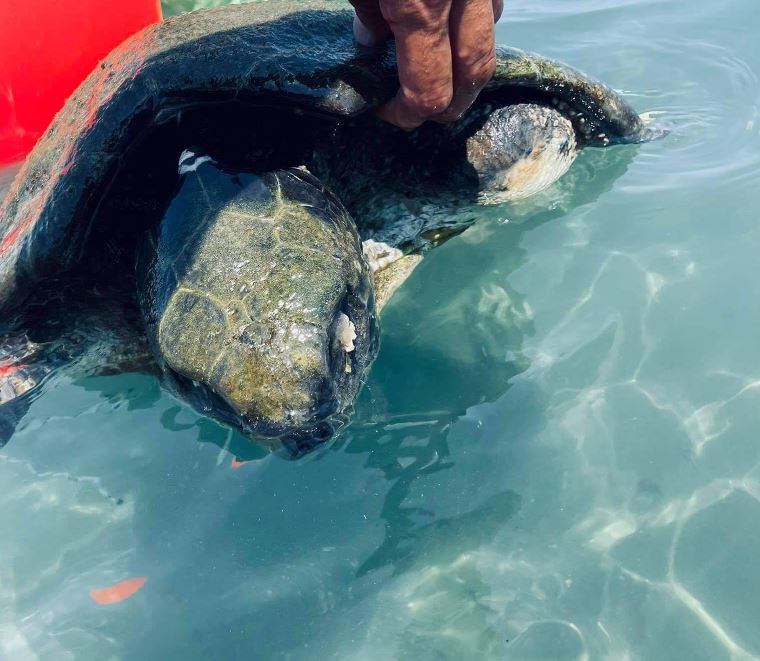 Reports said Limassol lifeguards in the Pentakomo area notified authorities after the discovery, while also posting on Facebook some photos, expressing disgust and saying they did know if the turtle had been injured by a boat propeller or if they were witnessing the result of an abhorrent act.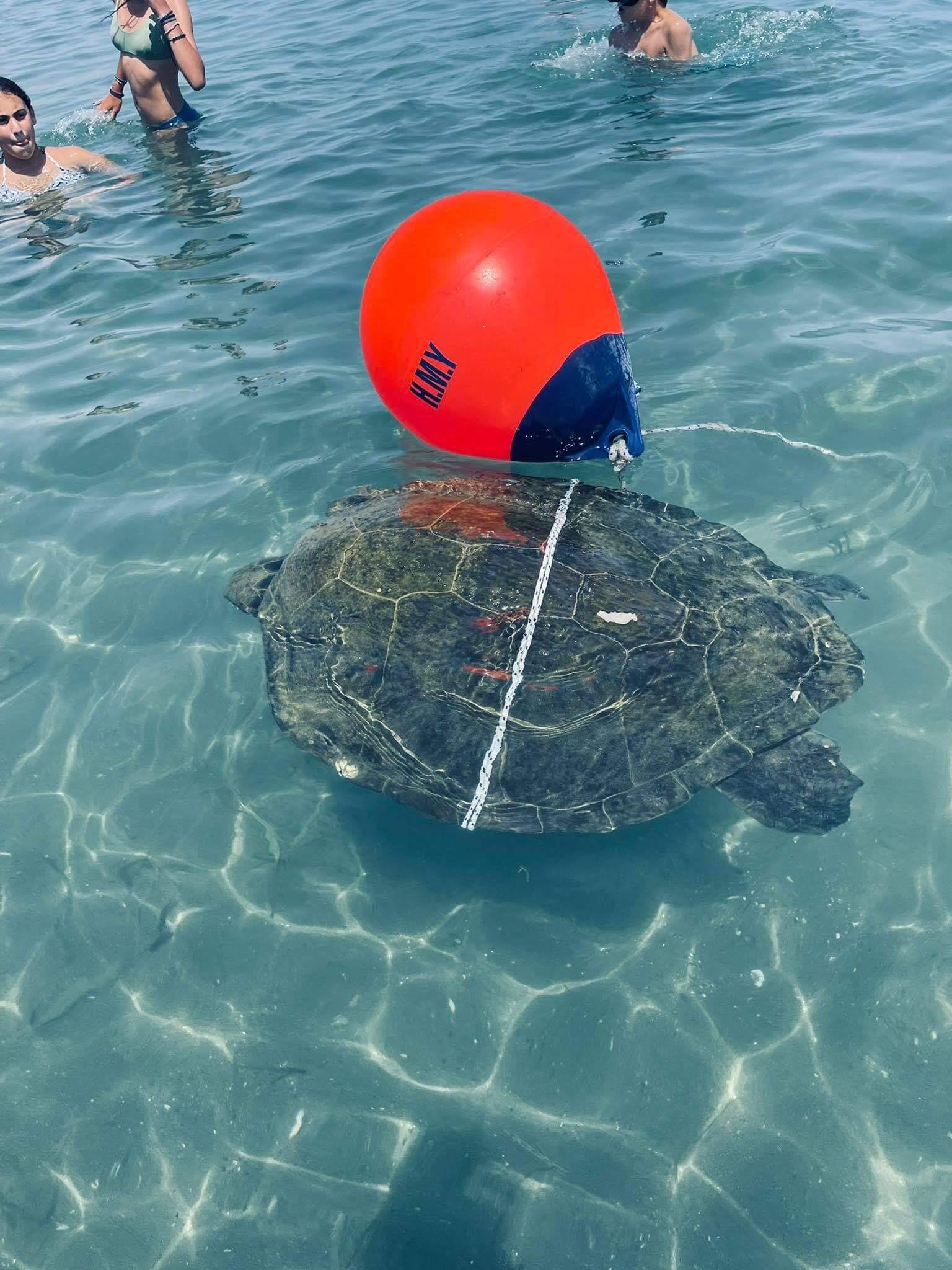 Another statement Monday on Facebook from the Fisheries Department also said the turtle had external parasites that might have caused loss of eyesight, with a photo posted by Cyprus DFMR showing a lot of damage on the left eye.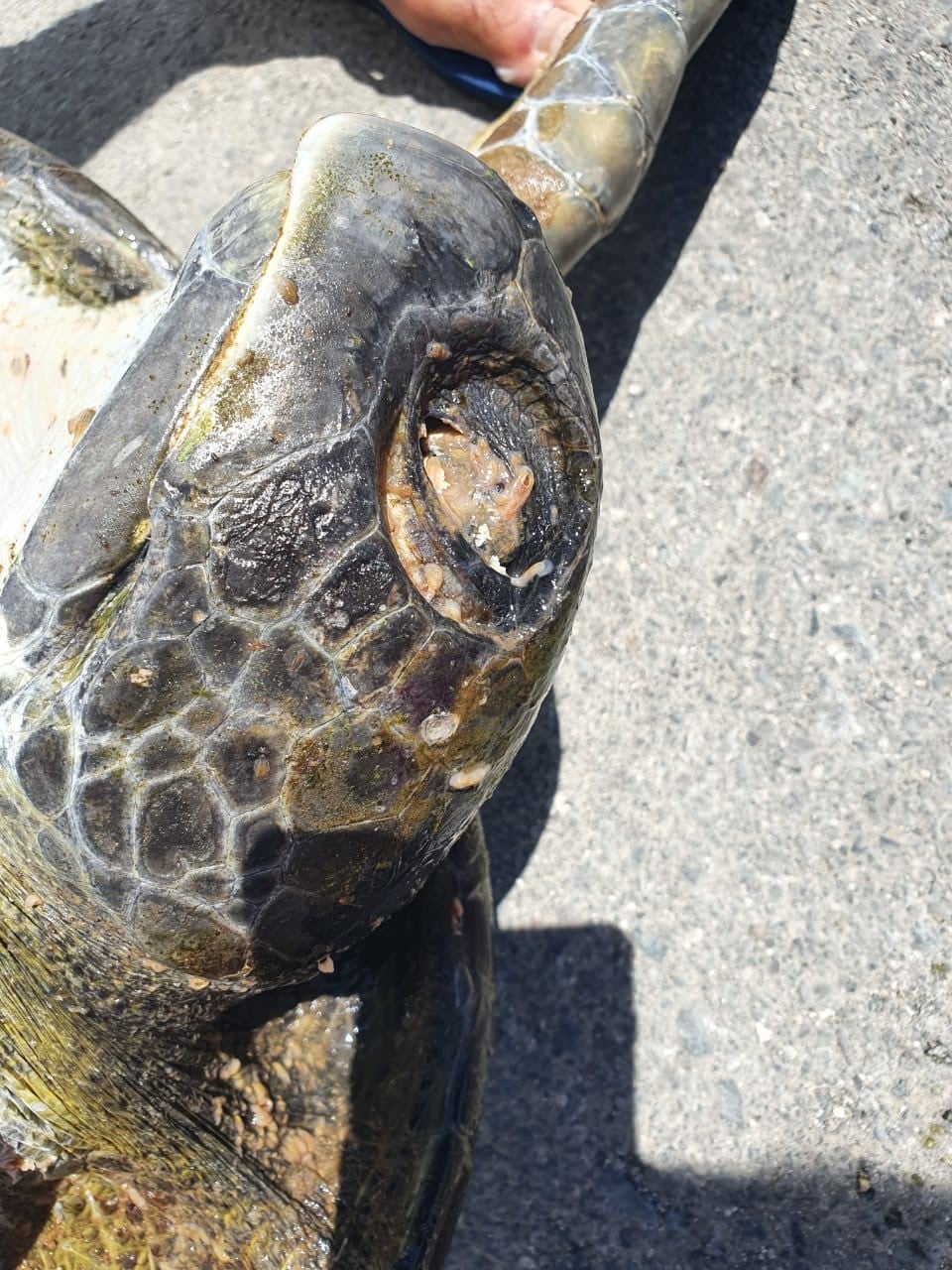 Healthy turtles can control the amount of organisms by scraping them off with their flippers.
"At the point where the missing flipper had been cutoff, there seemed to have been an earlier injury but its cause could not be ascertained," Cyprus DFMR wrote.
The sea turtle passed away in the care of department staff on Monday morning, "despite intensive efforts and medication that was administered right away."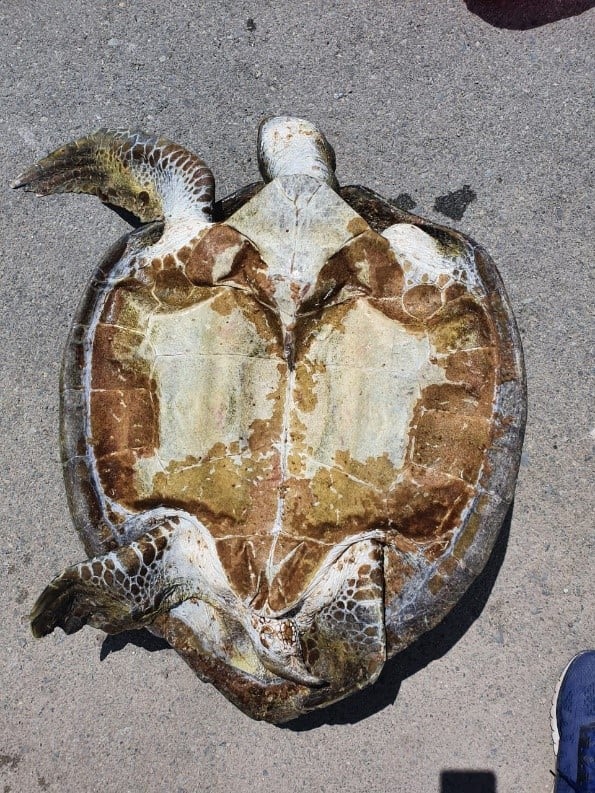 Social media users went on to speculate that human activity was the root cause of the turtle's suffering and subsequent demise, with some blaming the death on local fishermen or water sports.
Multiple cases of injured or dead turtles in that area had been reported previously, with the fishery department not ruling out human activity as a contributing factor.
But Cyprus DFMR also went on to say that sickness or death of a sea turtle is "not always attributed to human activity or malicious acts but could be the result of natural causes such as disease, parasites, predators and such that abound in a watery environment."