Kathimerini Greece Newsroom
At least 46 people, including 12 children, were killed Monday night when a bus carrying citizens of northern Macedonia and returning to Skopje after a visit to Istanbul caught fire.
Witness testimonies from the tragic accident said that passengers on the bus broke the windows to be saved.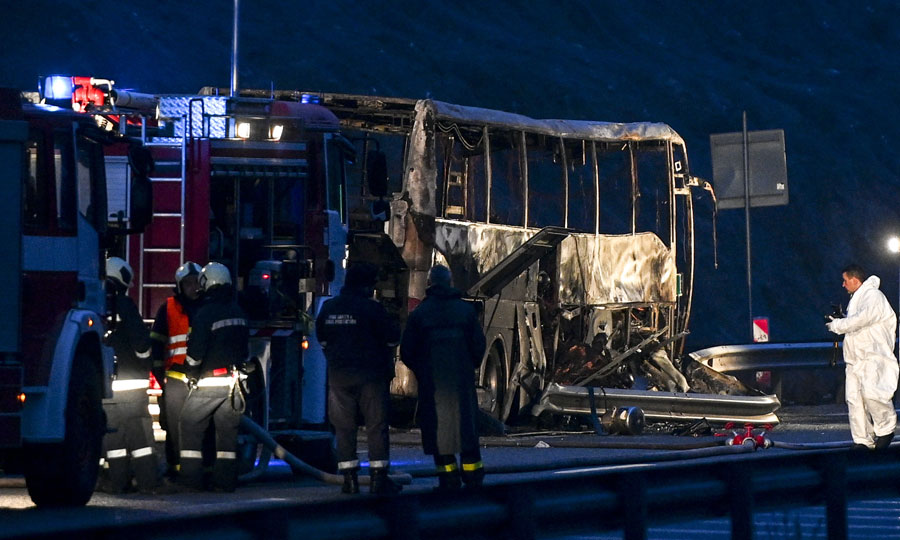 The Prime Minister of Northern Macedonia, Zoran Zaef, called it a "tragedy" and said he was personally informed by the President of Bulgaria Rumen Radev and the Prime Minister of Bulgaria Stefan Janev.
Speaking to the press, Zaef said "I had the opportunity to talk to one of the survivors. He told me that they were sleeping on the bus when a loud explosion was heard. They managed to break one of the windows and save some people. Unfortunately, the others could not be saved. It is a terrible tragedy because most of the victims are young: 12 children under 18 and others 20-30. Most of them are citizens of our country, but there are also a few from Serbia".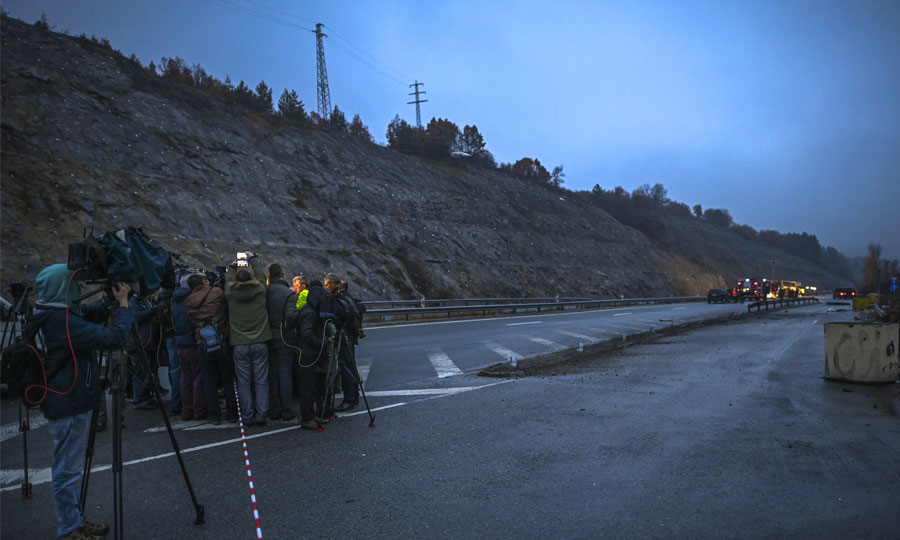 Northern Macedonian Foreign Minister Bujar Osmani said the bus, which was engulfed in flames, belonged to a Skopje tourist office.  Passengers on the bus were mainly young couples taking advantage of the three-day holiday to visit Istanbul.  Monday the 22nd was the Day of the Albanian Alphabet.
A Serb and a Belgian are among the tourists on the bus. It is not yet clear whether they are among the dead or injured.  An official announcement is expected regarding the victims of the tragedy.