Funeral of Sierra Graze held in Cyprus on Sunday, final resting place in Romania
The funeral of little Sierra, the youngest of seven victims in the Orestis serial killer case, was held on Sunday, exactly three months after the body of her mother was discovered in an abandoned well.
On Sunday, the body of six-year-old Sierra Graze Seucaliuc was carried in a white coffin to the Russian Church of St. Andrew and All Russian Saints in Episkopeio village, Nicosia district, where Bishop Isaiah of Tamasos and Orini presided over the service.
Members of the Filipino community also visited Xiliatos and Mitseros in rural Nicosia to pay their respects to the slain victims. Sierra's body was dumped in the reservoir's Memi lake by convicted serial killer Nikos Metaxas, who also dumped the body of her mother, Marry Rose Tiburcio, inside an old abandoned mine shaft in Mitseros, a few miles away.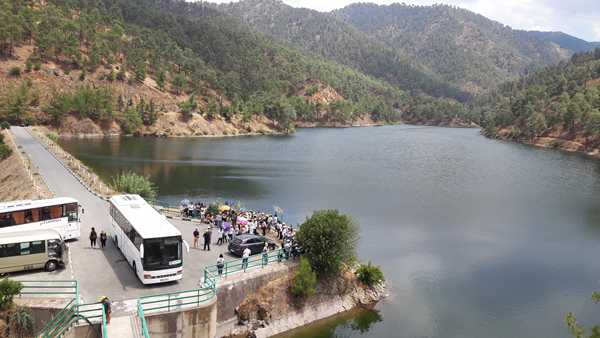 A memorial card given out during the funeral service featured Sierra's photo and a select quote from a farewell funeral poem.
"I've gone home to live with God, and one day soon I'll be standing at Heaven's gates, my arms opened wide to welcome you home, where we'll all be together again."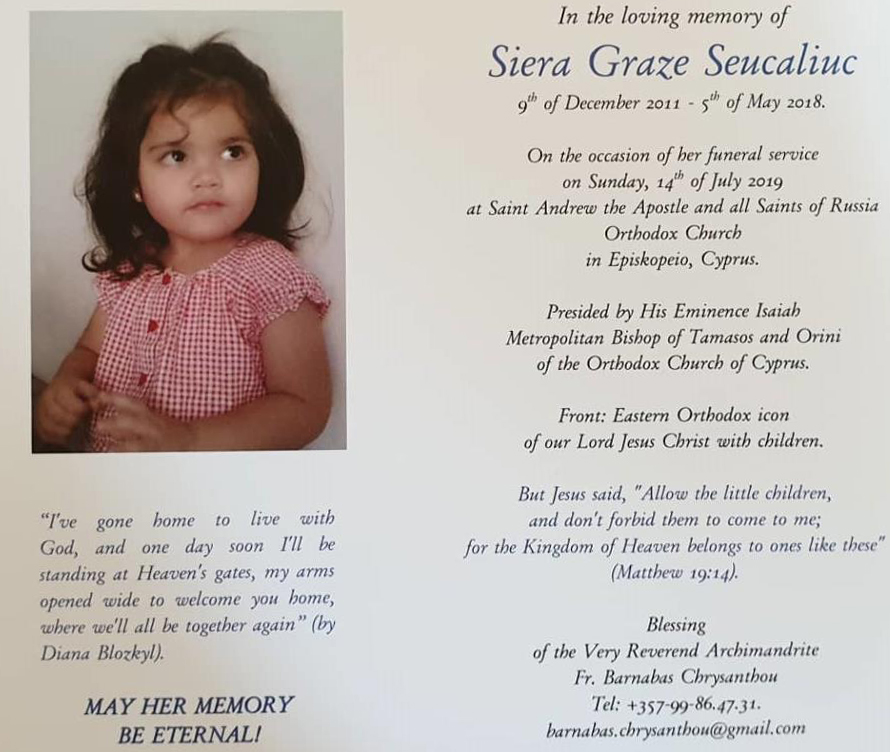 Sierra will be laid to rest in her father's homeland in Romania, according to his wishes. The distraught father was initially a suspect in the disappearance of his daughter as well as the murder of her Filipina mother but was quickly released after long-forgotten details were heard in court, pointing to a man known as Orestis, who later turned out to be Metaxas.
The self-confessed convicted killer is serving seven life sentences after he was found guilty of murdering and dumping his female victims, all foreign nationals, in remote locations in rural Nicosia. All five women and two children had gone missing between 2016 and 2018.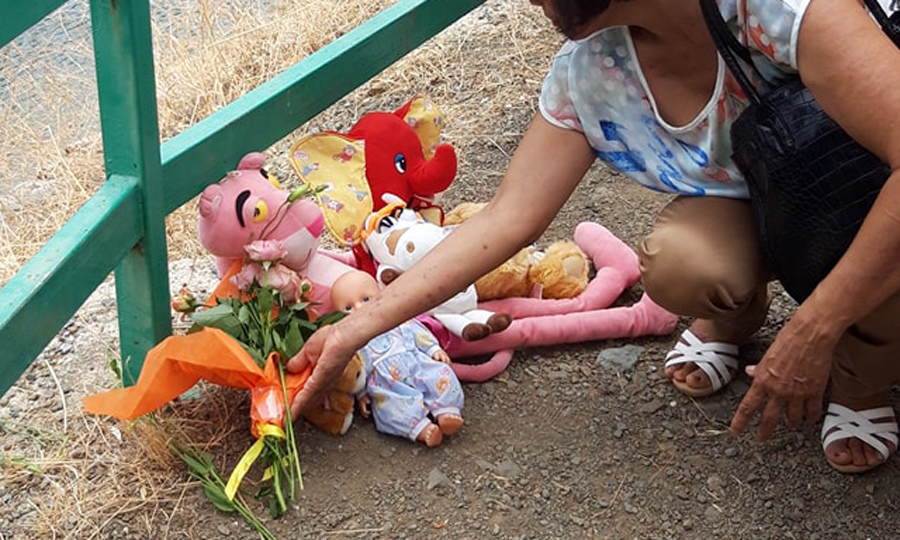 Plans for Marry Rose's burial have yet to be announced. Her body was the first discovery that set in motion an unprecedented investigation, brining to light a total of seven murders and raising serious questions over the way law enforcement handled missing complaints of foreign missing women.