Firefighters and rescue teams from Cyprus help Greece as fires threaten broader region
A Cypriot fire fighting team dispatched to Greece this week wasted no time upon arrival in Attica on Wednesday, as wildfires in the broader area continued to threaten the wider region in the hottest part of the summer.
According to Cypriot Fire Department Spokesperson Andreas Kettis, the Cypriot team was briefed after arriving in Greece and was quickly assigned to two areas affected by fires.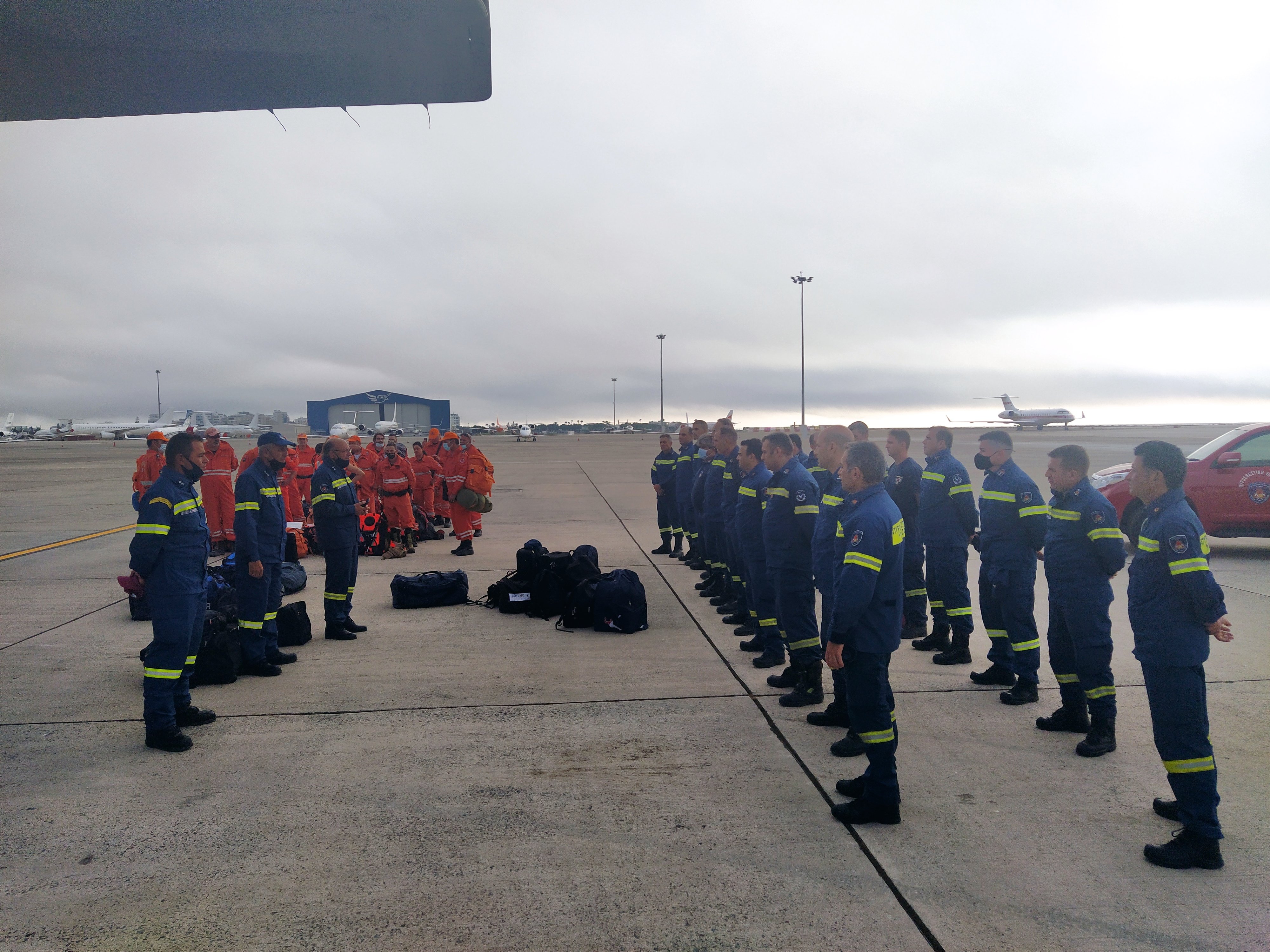 Kettis wrote on Twitter that the Cypriots were heading to the Athenian suburbs of Varympompi and Thrakomakedones in the Attica region.
A 20-member group of firefighters and two fire engines left on a Hellenic Air Force C-130 bound for Athens on Wednesday morning to help their Greek counterparts put out fires.
Another 20 volunteers from the Republic of Cyprus' Civil Defense and two forestry department planes were also part of the Cypriot effort.
According to Olivia Michaelides, deputy head of the Limassol Civil Defence department, the Cypriot team has split into two groups of 10 persons each and will provide assistance in Varympompi.
Head of Larnaca Defence department Chrysilios Chrysiliou and Deputy Chief of the Fire department Demetris Katsiflis are leading the operations.
Chrysiliou said Cypriots were among crews on foot tasked with clearing out possible reignitions among other duties.
Wildfires are raging in other countries including Turkey, where thousands of people have been evacuated from their homes and on Tuesday a fire threatened to reach a coal-fired power plant.
Turkish media also said people in boats were being evacuated from areas affected by the fire.
The fires came as all of southern Europe was under an intense heat wave, with some places recording temperatures of over 46 Celsius (115 Fahrenheit).