Greek Cypriots cheer as military parade passes through south Nicosia to mark independence
The Republic of Cyprus celebrated on Friday its independence with a military parade in Nicosia, marking mark 61 years since the island gained sovereignty from the British.
A military parade took place in south Nicosia on Friday late morning, with cheering crowds gathering on Iosif Hadjiosif Avenue in Strovolos along with politicians, dignitaries, religious leaders, and foreign diplomats. A Safe Pass requirement and other health measures during the pandemic were said to have been in place for the event.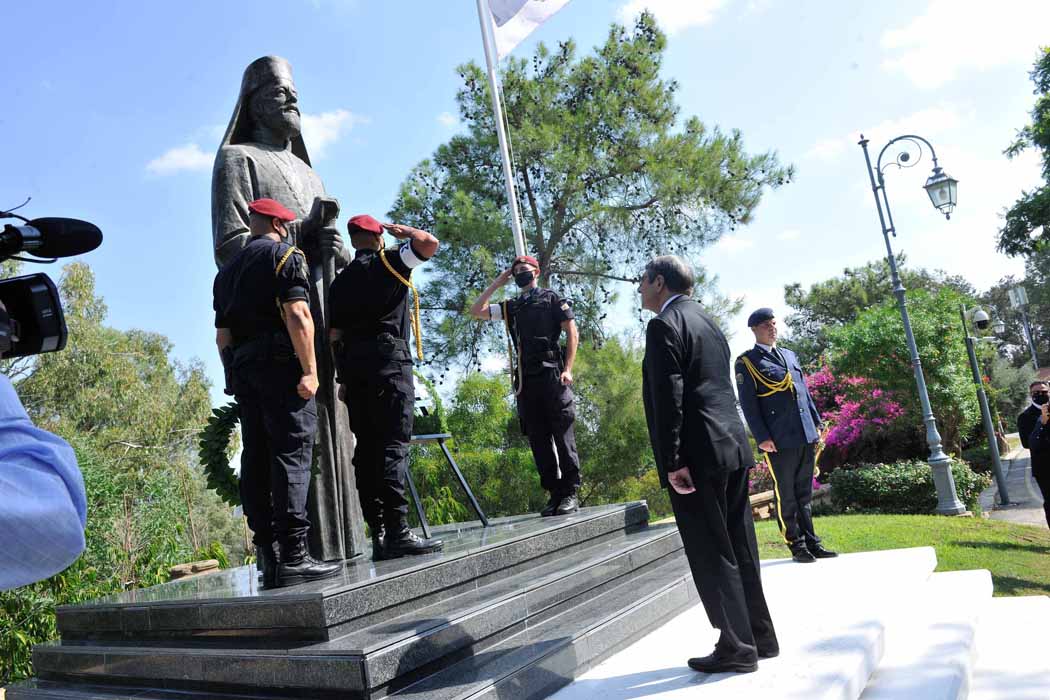 Before the parade, President Nicos Anastasiades laid a wreath at the statue of Archbishop Makarios, the first President of the Republic of Cyprus. The commander-in-chief and members of his Cabinet also paid homage to fallen EOKA fighters, who fought against the British and for union with Greece.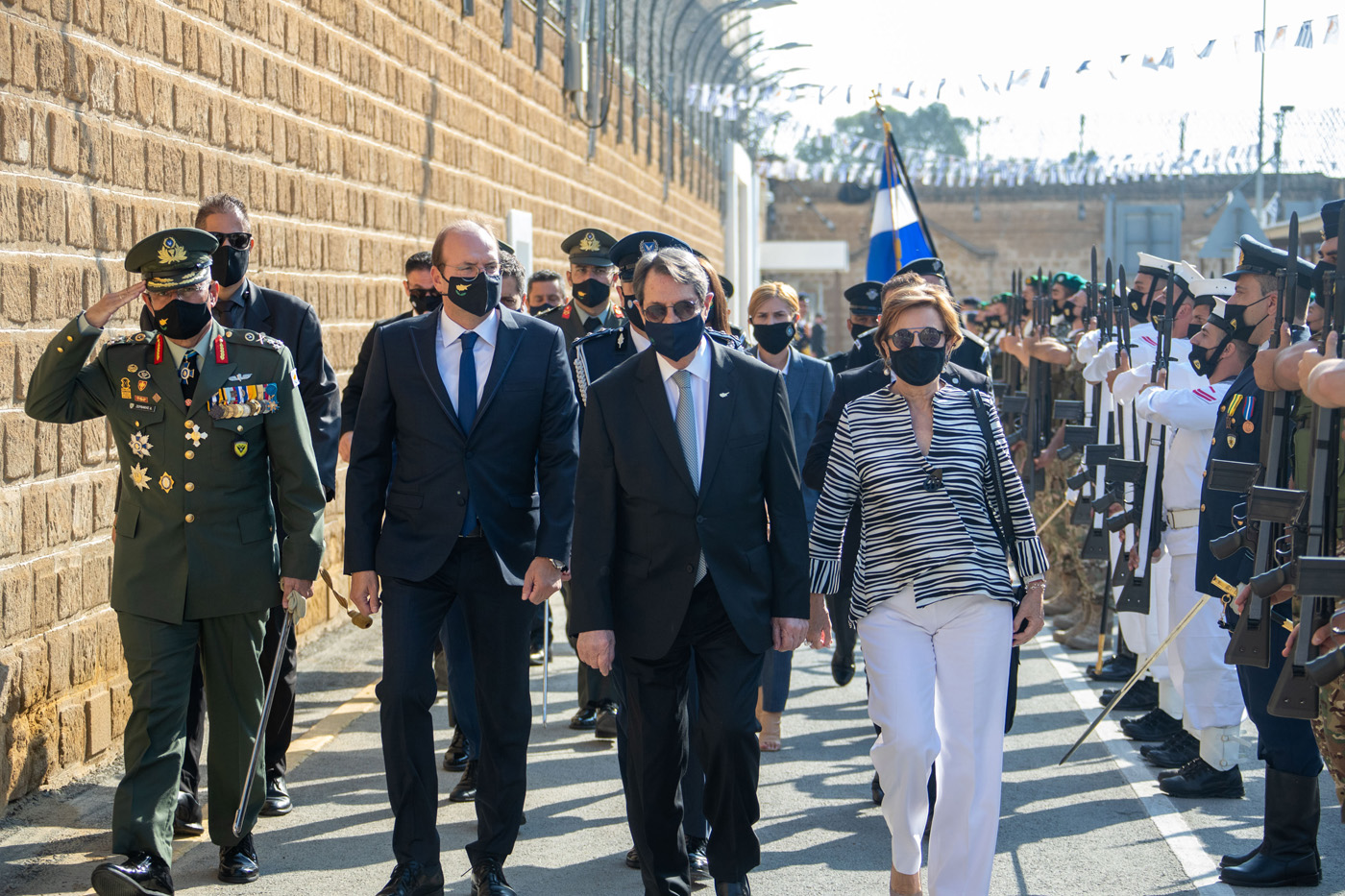 "Proud of the struggles and sacrifices of our people, we move forward firmly committed to our values with a high sense of responsibility and patriotism," Anastasiades wrote on Twitter.
Greek Cypriots celebrate their national holiday on October 1 after commemorations were moved from August 16, the actual day in 1960 when a united island gained its independence. That previous night, the last governor of Cyprus, Sir Hugh Foot, prepared to leave but it was not until one minute after midnight that the Independent Sovereign Republic of Cyprus came into being.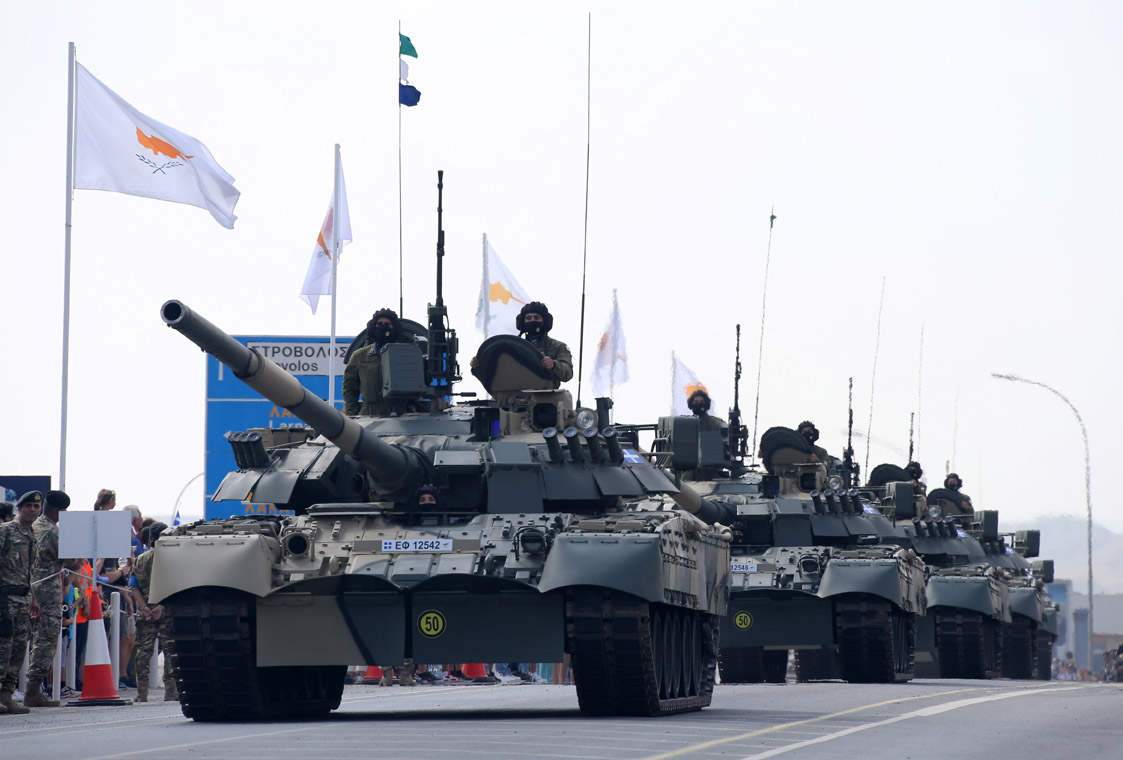 The date change was made by a Cabinet decision in July 1963, which aimed according to an official narrative to avoid outdoor celebrations in the hot summer when most foreign diplomats visited their home countries.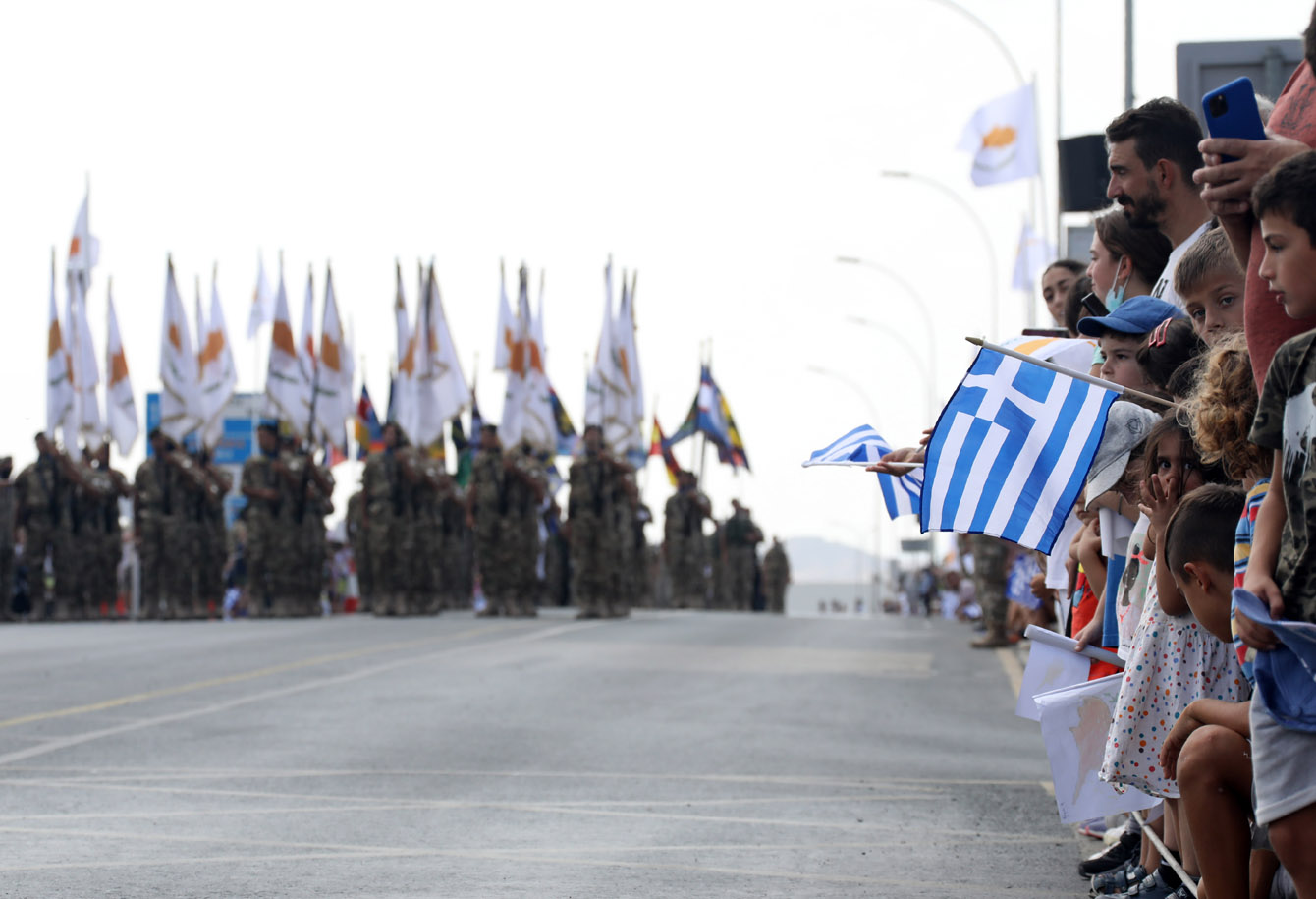 But according to another version, which has been dismissed by local pundits, Makarios wished to remain in the mountains at Kykkos Monastery for the Dormition of the Mother of God, the most popular religious feast for the Greek Orthodox on the island.
A few months later, in the winter of 1963, interethnic conflict broke out on the island, following a failed proposal by Makarios aimed at amending the constitution.
The Republic was never reunited, with a Greek Cypriot south enjoying UN and EU membership while a Turkish Cypriot north is recognized only by Ankara.