Weather may not cooperate as government eases restrictions on nature outings for public holiday
People in Cyprus are hoping to catch a break on Green Monday, with the government easing restrictions on nature outings on the public holiday and forecasters unsure if weather will cooperate.
The health ministry has issued a statement concerning the Green Monday public holiday, reminding the public that small groups up to six adults are allowed to gather at national parks, dams, linear parks, public squares, nature trails, and campgrounds, but access to playground areas is forbidden.
Up to six adults with any number of underage children are allowed to gather in public to celebrate the holiday on Monday from the morning until the evening at 8:30pm, as long as people in each group but from different households wear face masks. Night curfew starts at 9pm.
But forecasters are not sure if weather will cooperate as Monday skies will be mostly cloudy with low chances of scattered showers in the early part of the day as well as light rain in the afternoon. Chances of local showers are also expected at night mainly in the western half of the island.
Daytime winds ranging from light to moderate are expected to create ideal conditions for children and adults who enjoy the tradition of flying kites on Green Monday. It is not advisable to fly kites near power lines while young children should not be left unsupervised if the wind picks up.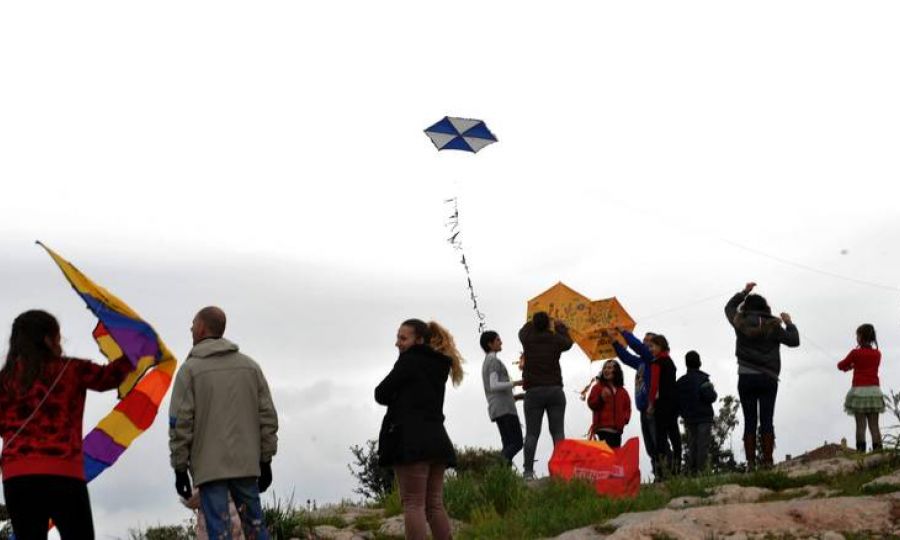 Temperature highs will reach 18 degrees Celsius inland, in the south, and east, around 17 in the north and out west, while it will be 12 degrees high up in the mountains.
Green Monday is a public holiday in the Republic of Cyprus, typically celebrated outdoors usually in open fields, national parks, and on public beaches.
Fasting takes place during these nature outings, as meat, dairy and eggs are traditionally not consumed on this special day. Strict followers of the Greek Orthodox faith, typically in older age categories, also go on a 40-day fasting, as Green Monday is the first day of lent and lasts until Orthodox Easter.
Foods eaten on Green Monday include vegetables, fruit and a special type of sesame bread "lagana" eaten along with a number of healthy dips, such as tahini, taramosalata, and hummus. A semolina-based dessert pudding is also served along with succulent, semi-crunchy ladyfingers dipped in syrup.