In an effort to reach an agreement over the terms of developing the Aphrodite gas field President Anastasiades offered a bridging proposal during his meeting with Israeli PM Netanyahu yesterday in Jerusalem.
The reservoir first discovered by Noble Energy in 2011 is located 160 km south of Limassol and just 30 km northwest of Israel's Leviathan gas field. Israel seeks a slice of future revenue by arguing that the Leviathan and Aphrodite reservoirs are part of the same geological formation.
According to previous reports the Israeli side was asking for 5-6% whereas the Cypriot side was standing at 1% of future revenue.
Firms with working interest in Aphrodite are Delek Drilling which owns 30% stake, with Shell and Noble sharing 35% each.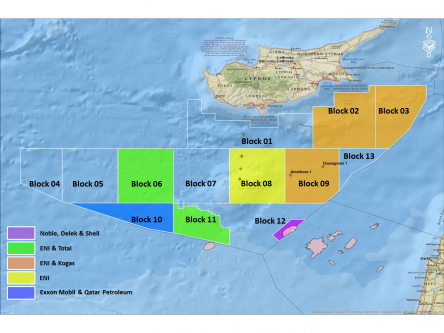 Cyprus FM Christodoulides said that the move has been coordinated with companies involved in order to reach a deal that would allow for immediate development of Block 12 gas reserves. 
In particular, he said that ''at the meeting that took place last night between PM Netanyahu and President Anastasiades a new approach to resolving the issue was presented, with the involvement of the companies, which are interested and wish for the immediate development of the field. I believe that with the proposal presented and received last night, we can hope for positive results soon".