Source: 24news.com.cy
The daughter of the 74-year-old Briton who confessed to killing his wife because she was sick with leukemia is trying to raise money to pay for her father's defense in court.
David Thomas Arthur Hunter's trial in the Paphos Criminal Court will begin in April 2022.
The man is accused of the premeditated murder of his wife, Janice Lesley Hunter. He confessed that he killed his wife by blocking her nose and mouth with his hands and telling authorities that he could no longer bear to see his wife suffer.
The 74-year-old was hospitalized for a brief period at the Athalassa Hospital after the murder.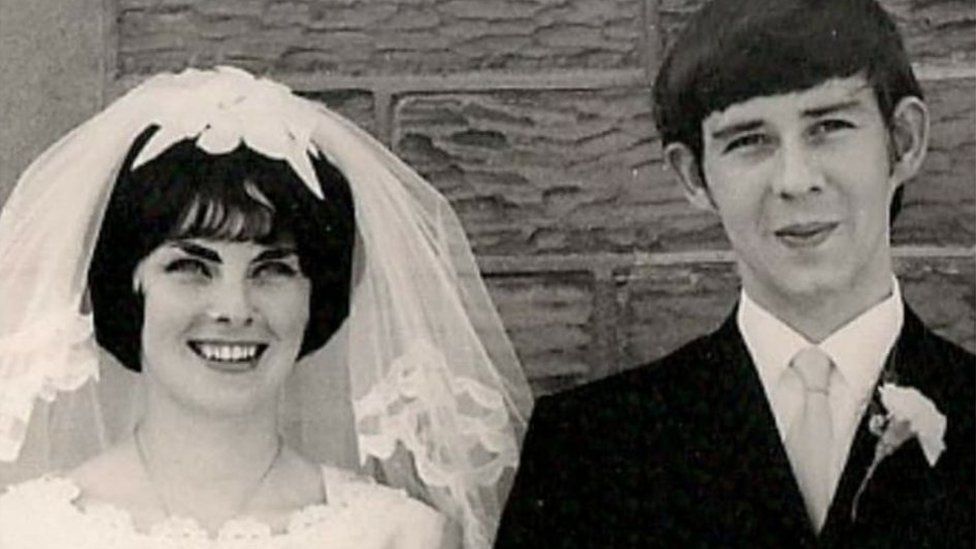 * Photo of the couple as published on the BBC
The couple's daughter, Lesley Hunter, has launched an online fundraising campaign to raise money to pay for her father's defense.
"My dad was devoted to taking care of my mom," she said in a statement, according to a  BBC report.
"We need help to pay for the legal representation that will give him the best possible opportunity to return to the UK, to the people who love him and who can support him in his grief," he said.
"Together we decided to do what we did ..."
The testimony of the 74-year-old who admitted to the murder of his 75-year-old wife caused shockwaves. He claimed that he only followed his wife's wishes, stating that she wanted to die because she suffered from an incurable disease.
According to police, a handwritten note was found in which it was written: "together we decided to do what we did".  Mr. Hunter gave this piece of evidence to the police to prove that it was his wife's wish to die.
The timeline of the case
Around 20:00 on Saturday night (18/12), Police were contacted by Interpol claiming that a named foreigner living in Paphos had sent a message to a relative abroad saying that he had killed his wife and that he would subsequently end his life.
Members of the Force rushed to the house where they found the dead woman and her husband, who had already tried to end his life by taking a large number of pills.  He was immediately transported to Paphos General Hospital where he remained until his transfer to Athalassa Hospital where he was put under observation.
An autopsy was performed at the scene by medical examiner Nikolas Charalambous, who found that the 75-year-old woman had bruises and abrasions on her face.  He concluded in his report that her death was allegedly due to a criminal act.