Photos by Philip Christou
Kathimerini.com.cy
info@kathimerini.com.cy
The RIK debate on Thursday night (19/01) ended with disagreements, tensions, and characterization among the participants, who included Averof Neofytou, Nikos Christodoulides, Andreas Mavroyiannis, and Christos Christou. A few weeks before the Presidential Elections, the four candidates squared off once more, answering journalist Andreas Kimitris' questions about the economy and internal governance.
A discussion on the economy and "The Poor Will Stay Poor"
The debate featured several discussions on the economy. Averof Neofytou had previously claimed that benefits were ineffective because "the poor will stay poor" and Nikos Christodoulides criticized him for this claim, pointing out that both 50 and 100 and 300 euros are significant to citizens.  
Andreas Mavroyiannis, on the other hand, accused Neofytou of demagogic parochialism, questioning how he will put his words into action. "I'm afraid to bring back the policies of 2008-13," Averof Neofytou told Andreas Mavroyiannis, noting that this was the only time when the national debt doubled. Neofytou even said that only in the last two years we have reduced the public debt by 26% and "we want to make the country AAA". For his part, Andreas Mavroyiannis said that "it is striking to overlook the fact that in 2008 the world economy had experienced the worst crisis and Averof said that only Cyprus had a problem. In order to stop the debt from growing, we agreed to 'haircuts'.  
Nikos Christodoulides and Averof Neofytou also clashed over the haircut. Christodoulides responded to the reliance on the parties supporting him and their disagreements by telling Neofytou that he voted against the first haircut proposal, which was the result of President Anastasiades' great effort in Brussels. This reference irritated Mr. Neofytou causing him to review the minutes and the decisions made in the political office.
How the headscarf united Mavroyiannis and Averof
Presidential candidate Christos Christou called for the abolition of the headscarf in public places, noting that ELAM respects women because the party has a female front and candidates in the current parliamentary elections. He emphasized the importance of restoring the mother's allowance and stated that ELAM agrees on equal pay for both genders. When asked by Andreas Kimitris why it should be banned, Christou stated that it symbolizes women's inferiority and that it is unacceptable in a European country to allow it.
Andreas Mavroyiannis retorted that the headscarf has not always been a religious symbol, but rather a symbol of tradition. "My mother wore a headscarf," Mavroyiannis explained, adding that his wife also wore one while undergoing chemotherapy. "Are we going to ban that as well?" he inquired. I know more about health issues than Mr. Mavroyiannis, said Mr. Christou, adding that his example is completely inappropriate.
Everything should be done in moderation, according to Mr. Neofytou, who added that no one can force someone to wear a headscarf. But he also stated that if you live in a society that hosts you, you must follow the rules. "Always in moderation, without extremes," Neofytou said, and Andreas Mavroyiannis agreed for the first time. Mr. Christodoulides agreed with them as well, he added.
The candidates' positions for the midterm exams
As a result, the quarters have not met their objectives, according to Nikos Christodoulides, who also noted that they have increased learning anxiety. "Legislation is required," he said, arguing that he supports the abolition of the four-month periods. Andreas Mavroyiannis supports the removal of the four-month period, noting that legislation will be required. He stated that a national committee will be formed to oversee the education system and that education should not be exam-centric. Christos Christou is also in favor of abolishing four months, pointing out that he is one of two parties that did not vote for it.  "The system has failed," Christou said, emphasizing the importance of education reform. Christou advised cultivating national and religious identity. Mr. Neofytou stated that neither dogmatism nor simplification should prevail in any issue. "There is no greater good than better education for children," he said, adding that the quarters should be evaluated objectively next year. He emphasized the importance of establishing an all-day school.
Partners and thoughts
"I was never a member of Anastasiades' government, but I was appointed as a negotiator to help solve the Cyprus problem," Mavroyiannis explained when asked what distinguishes him from Christodoulides and Neofytou. "Christodoulides was in government, and Neofytou was the leader of the ruling party, what did I have to do with it?" Mavroyiannis questioned. Asked to comment on who he will govern with, "many forces share the same vision with us" was his answer. Mavroyiannis stated that he had given much thought to who he would appoint and expressed his displeasure with the premature announcement of names.
According to Mavroyiannis, Christodoulides does not exclude ELAM, but confusion separates us
When asked if ELAM will play a role in the national unity government, Christodoulides stated unequivocally that he does not exclude anyone. Christodoulides clarified on the basis of a specific program. "Appointments will not be made in agreement with the parties; the President of the Republic bears sole responsibility for this," Christodoulides said. Christodoulides stated in response to an ELAM questionnaire that he did not rule out ELAM. Christou stated that they do not seek chairs, but rather positions that will affect change in the country.  He clarified that he had not excluded any party, but that others had, and that he wants ELAM positions to be adopted. Mavroyiannis, for his part, stated that "chaos separates us from ELAM," emphasizing that he will not govern alongside the party. He went on to say that if anyone is adaptable, it is Averof Neofytou with his parochialism, and he challenged him to tell someone when he has deviated from his principles and values.
"I am the true independent."
DISY has always run its own candidate, not with independents or anything else in vogue, according to Averof Neofytou. "Two of the three partners," in response to the journalist's reference to three partners, Andreas Mavroyiannis stated that he has no problem adapting to different candidates. Concerning Nikos Christodoulides, he stated that he is fighting for the middle ground. "We have two choices: continue on the same path or return," Neofytou said, implying that the true independent is himself.
The fashion reference made by Averof Neofytou appears to have irritated Nikos Christodoulides, who thought it was inappropriate. He stated that whenever DISY ruled, there was a synthesis of views and cooperation with others. He argued, referring to Andreas Mavroyiannis, that a diplomat should work with the respective Presidents. He did, however, criticize Andreas Mavroyiannis for saying he would run as a candidate if a major party supported him, and wondered if he would do so with DISY. 
Photos from the Debate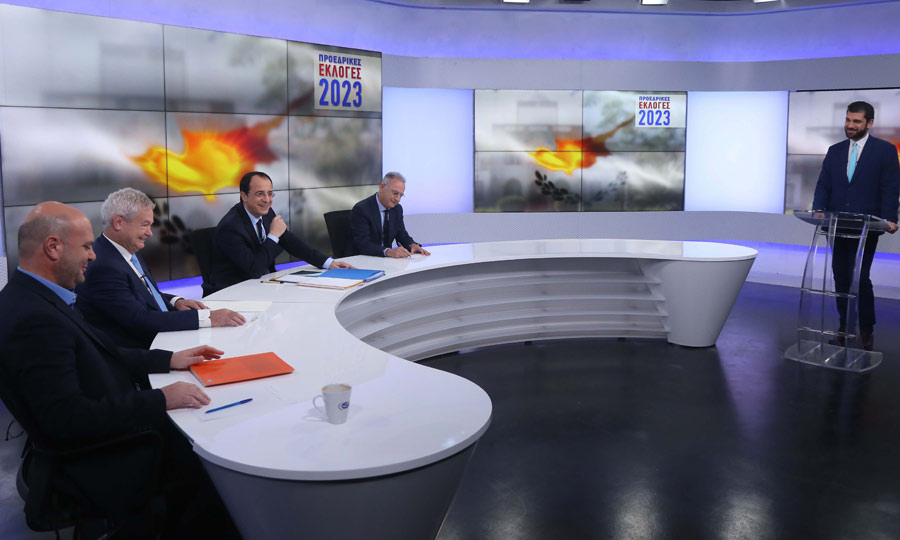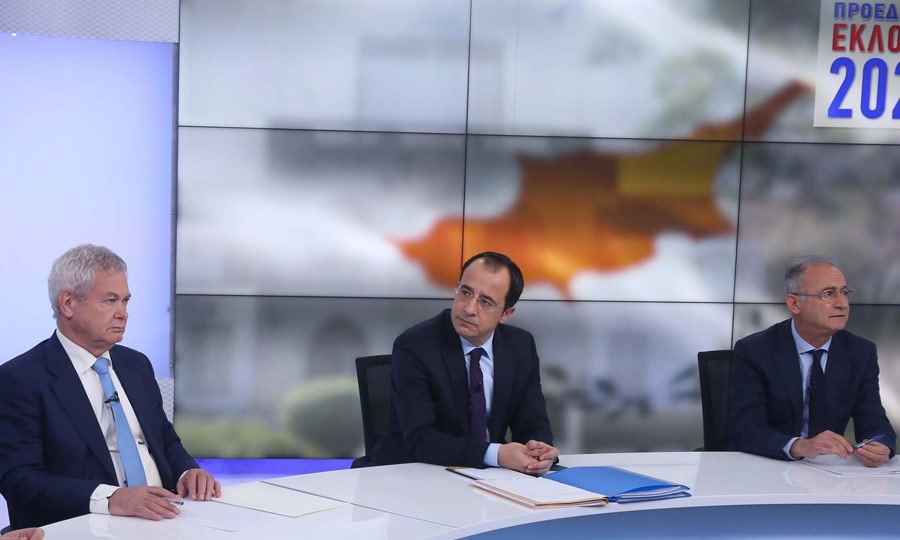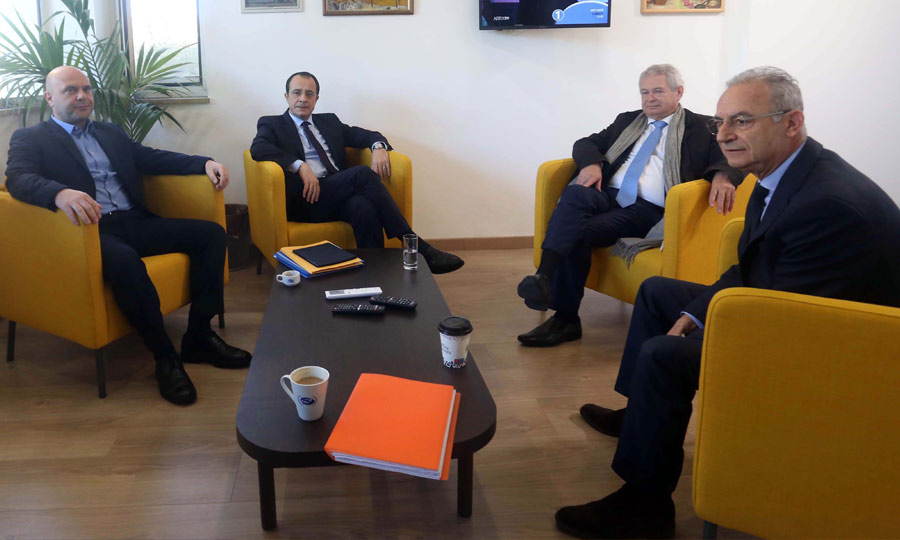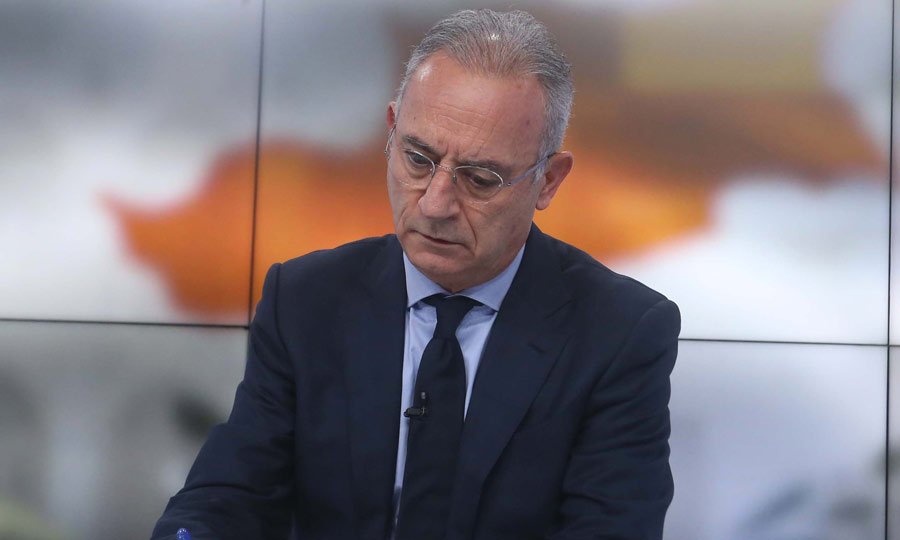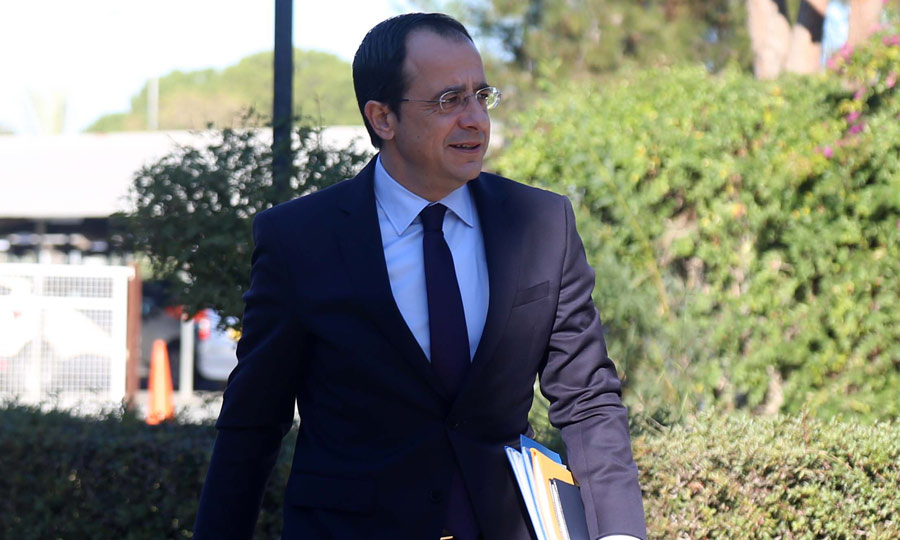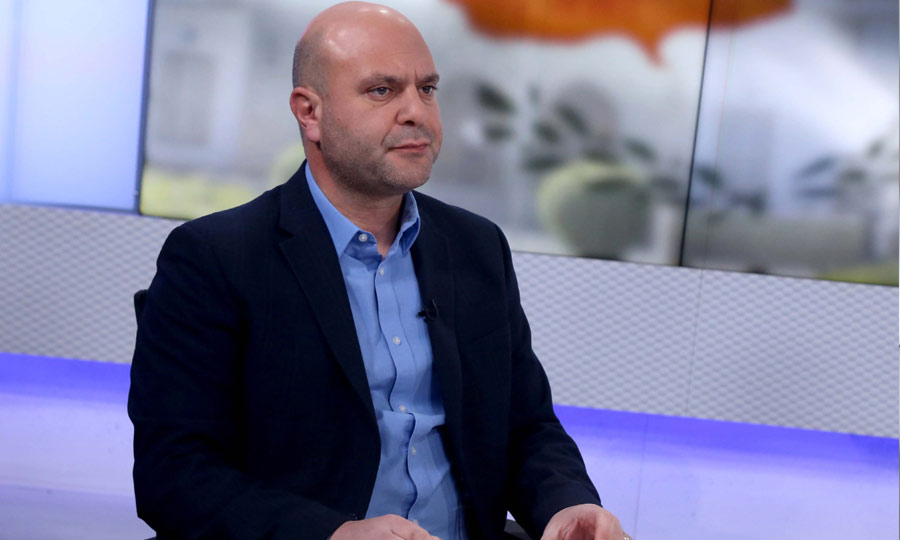 [This article was translated from its Greek original]