Former ministry director whose name was dropped in Al Jazeera video says he was not involved with cases
A civil servant, whose name was dropped by the former House speaker during a secret video recording by Al Jazeera, says he did not get involved with golden passports during his tenure as director of the interior ministry, vowing to take legal action if an investigative committee failed to clear his name.
Kypros Kyprianou, the former director of the interior ministry, appeared before an investigative committee on Thursday in Nicosia to answer questions over his role in the Republic of Cyprus' disgraced Citizenship by Investment Programme.
Kyprianou, a high level civil servant, testified before the committee for nearly three hours, where he told the four-member panel that foreign investor passport applications where routinely examined by administrative assistants within a passport unit under the supervision of the interior minister.
'I do not recall any issue or memo coming to me regarding a naturalization,' Kyprianou said, adding that administrators and the interior minister handled cases all the way through the Cabinet
"I do not recall any issue or memo coming to me regarding a naturalization," Kyprianou said, adding that administrators and the interior minister handled the cases all the way through their submission for approval to the Cabinet.
"This is the procedure that was being followed before and after I was there," the former director said.
Kyprianou, who was transferred back to the education ministry in September 2020, had been appointed deputy director at the interior ministry in 2017 and was later promoted to director. He also served as interim head for the Cyprus Intelligence Agency from 8 to 31 May 2020.
Last year, Kyprianou was caught in the media spotlight after former House speaker Demetris Syllouris mentioned the director by name during a secret video where a fictitious Chinese investor with a criminal past was seeking a Cypriot EU passport.
Syllouris, along with high-powered attorney Andreas Pittadjis and land developer Christakis Giovanis who also had a seat in parliament, were shown in a video appearing supportive and offering to help navigate a future passport application by the investor.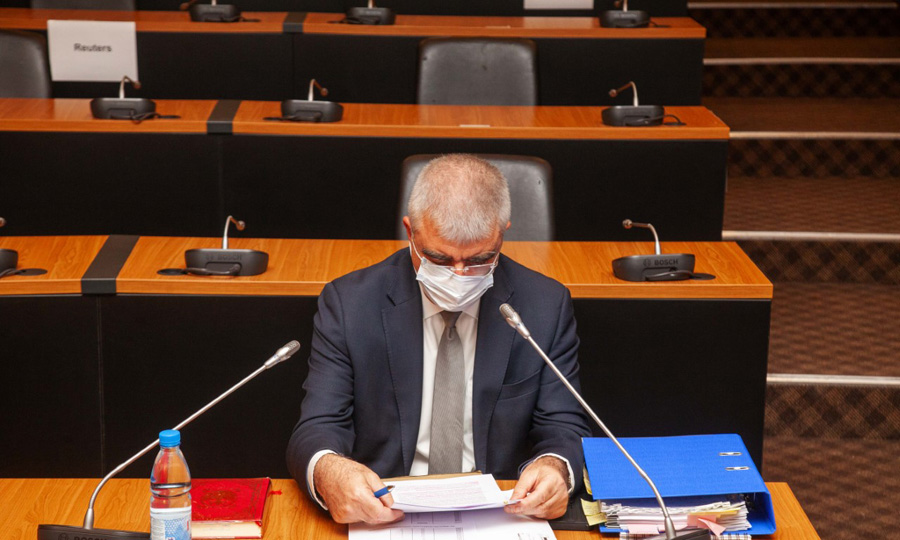 But Kyprianou denied any role in any alleged scheme, saying the use of his name in the secret video was "shameful and reprehensible," adding that Syllouris just wanted to drop names to boost his credibility.
Syllouris was caught on tape saying he would run the investor's situation by Kyprianou.
"The name reference to me was disgraceful but it also painted a picture that harmed our homeland and negated all the efforts in the last few years to shield the program," Kyprianou told the committee.
The former director also said he might consider taking legal action to protect his name in case it does not get cleared in the probe final report.
An interim report completed last week, which is expected to be published soon pending review and redactions at the discretion of the attorney general and deputy attorney general, showed that over half of the naturalizations examined by the committee were granted unlawfully.
House calls on attorney general and deputy to recuse
But the House on Thursday, in a final session before dissolution ahead of May elections, passed a resolution after rigorous debate calling on Attorney General George Savvides and Deputy Attorney General Savvas Angelides to recuse themselves from the evaluation of the interim report, citing potential conflicts of interest.
Savvides previously served as justice minister before becoming the nation's chief legal advisor, while Angelides was defense minister when the two men sat in on various Cabinet meetings during golden passport approvals.
The administration has admitted that many golden passports were approved outside the scope of the law, but government spokesperson Kyriakos Koushos said many citizenships were granted to family members including children for "humanitarian purposes."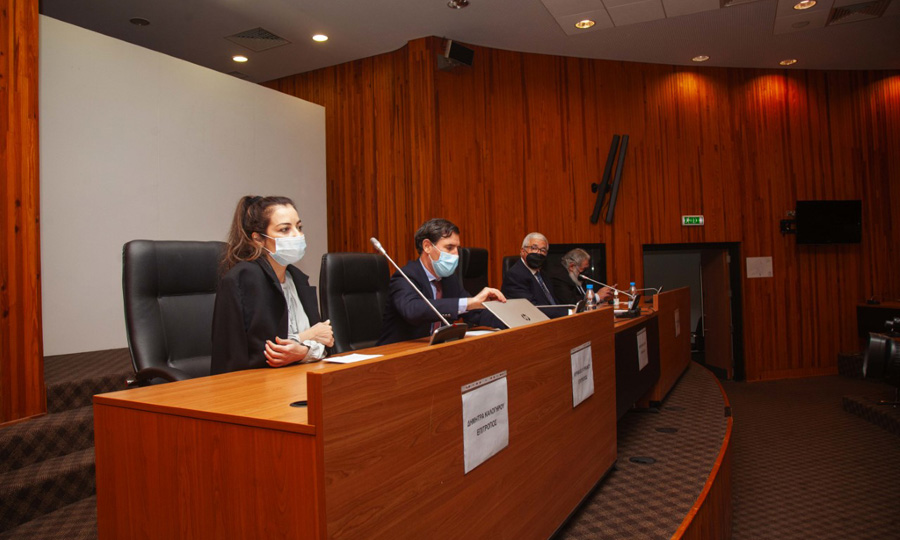 But critics citing the Al Jazeera reports but also allegations launched by Auditor General Odysseas Michaelides, who is at odds with the government after being blocked from probing the matter, pointed out that some individuals who got naturalized were in fact ineligible for a golden passport as primary applicants unless they applied as family dependants with less scrutiny.
Kyprianou also said his removal from the interior ministry had nothing to do with the passport scandal, telling the committee his transfer to an equivalent position back to the education ministry was part of "scheduled secondments."
"The program may have served for a certain period but, as things turned out in the end, it turned into 'come buy a villa and get a passport'," Kyprianou declared, saying there some within the ministry were supporters of the scheme and others were worried about Cyprus' image abroad "and this is why they pushed for change."
According to an announcement published around noon Thursday, reporters were told to show a negative PCR within the previous 24 hours before they could attend the hearing, due to a deteriorating epidemiological situation in the country.