Turkish Cypriots commemorate 1964 bombing of Kokkina, where Greek Cypriots tried to crush rebellion
Dozens of buses in Cyprus have crossed into an abandoned fishing village where Turkish Cypriots go every year to commemorate Turkish bombing of Tillyria, an event in 1964 remembered by Greek Cypriots as a failure to crush a rebellion against law and order during intercommunal violence.
Local media said about 50 mini buses carrying some 600 Turkish Cypriots on Monday morning crossed the Limnitis checkpoint and into the ghost town of Erenkoy, a Turkish Cypriot enclave also known as Kokkina in northwestern Cyprus, where events were scheduled for commemorating the Turkish bombing of 8 August 1964.
Turkish Cypriot leader Ersin Tatar was scheduled to fly in by helicopter to attend the events. Local media said he would later travel to Turkey, where he will visit Ankara on Tuesday.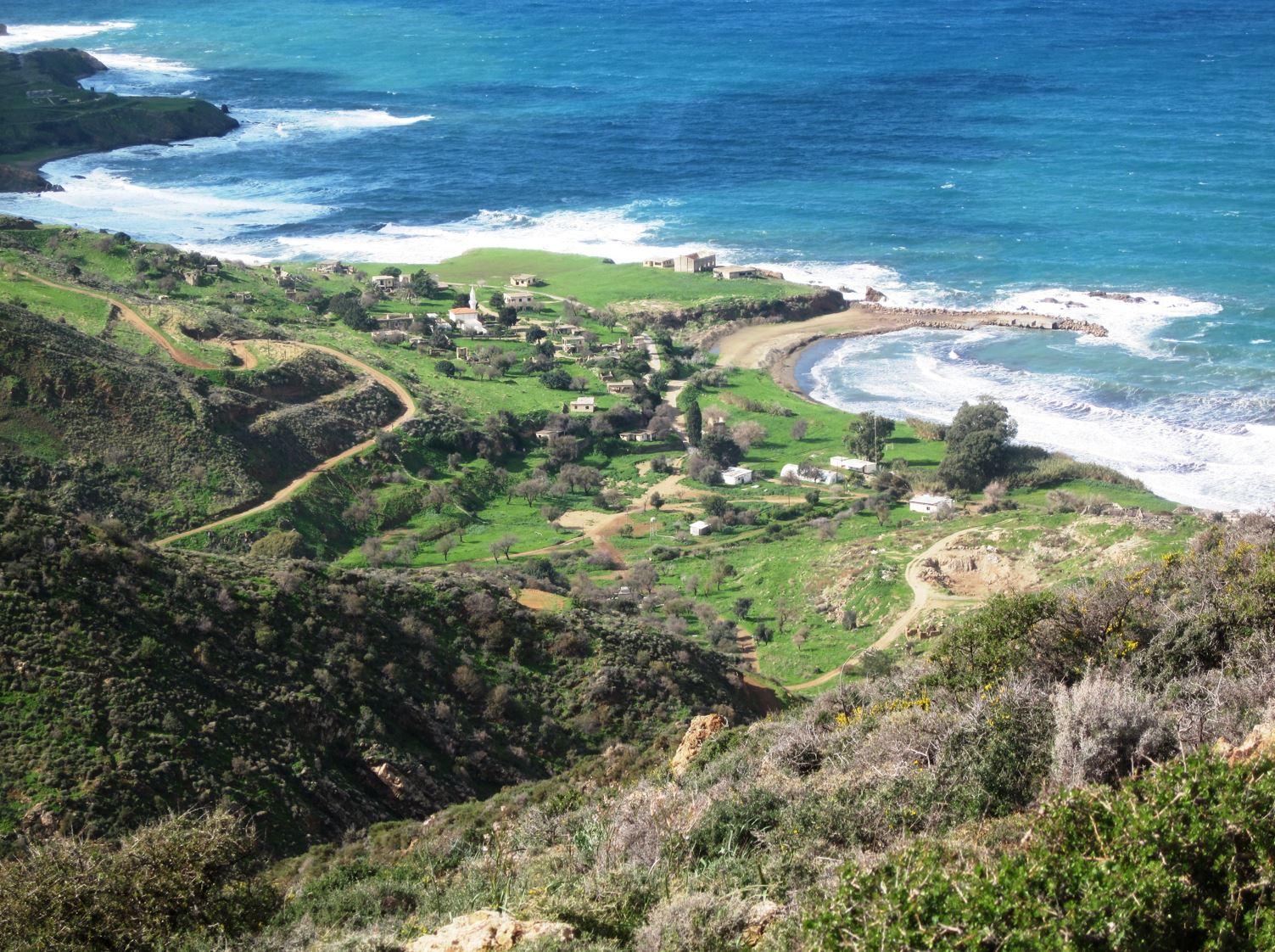 The event widely known as Tillyria bombing is viewed differently by the two communities on divided Cyprus, split between Greek Cypriots in the south and Turkish Cypriots in the north.
Kokkina, now a small Turkish Cypriot military base, is surrounded by a UN buffer zone as well as areas that are part of the Republic of Cyprus in the south. 
By late July 1964 Greek Cypriot military units led by EOKA leader General Georgios Grivas had moved in troops and artillery pieces in Tylliria/Dillirga, shelling Turkish Cypriot villages from land and sea as patrol boats also targeted a cluster of villages.
UN calls for a ceasefire were ineffective as Turkish planes flew over the area on August 7 and fired warning rounds out to sea. Fighting ensued and the planes returned and bombed government positions in a follow up mission the next day, according to records.
A report said to have been based on unofficial accounts by Swedish peacekeepers later pointed to "some justification" over suspicions of weapons smuggling from Turkey. It later emerged that hundreds of Turkish Cypriot students also had traveled from Turkey to the area to join Turkish resistance on the island.
The Tylliria area had become of paramount importance to both the Greek Cypriot government and Turkish Cypriot fighters following a constitutional crisis in late 1963, when the two communities parted ways and interethnic violence began to spread across the island.
Greek Cypriots openly suspected Turkish Cypriots were gunrunning in the area, the only coastline on the island in Turkish Cypriot hands big enough to accommodate a gunrunning operation.
Months earlier, in April 1964, a generalized late-night assault by Greek Cypriots took place with success, as EOKA veterans and Red Beret volunteers captured Turkish Cypriot posts along the Kyrenia mountains, prompting more Turkish Cypriots to head out to Tillyria where they eventually got pushed back and surrounded in Kokkina.
A Greek Cypriot head councilor in the area, Nicos Kleanthous of Kato Pyrgos, told local media Monday that August 8 was a day of remembering "fallen heroes who fought against the Turkish rebellion."
But Kleanthous also said the area paid a heavy toll after the events, with Kokkina remaining to this day uninhabited and with the road to the village closed since 1964.
"Unfortunately our area remains cut off and deserted," Kleanthous said, pointing to lack of road access to Paphos, adding motorists in nearby Greek Cypriot villages have to circle around through a forest in what would have been otherwise a few minute drive through a checkpoint.
The road between Pachyammos and Mansoura, both locations under the jurisdiction of the south, is currently blocked by the Turkish military.