watch video
Dust over Cyprus a game changer, as it remains high and hard to predict
Despite authorities excepting that dust would have gone away by the weekend, it is still a problem on Monday, prompting officials to respond to complaints by saying it is time to learn to live with this phenomenon.
Dust levels remain high over Cyprus while high pressure is affecting the area. Weather state official, Kleanthis Nicolaides, told state radio on Monday that the dust situation in Cyprus is part of a broader phenomenon and people ought to learn to accept it as part of climate change.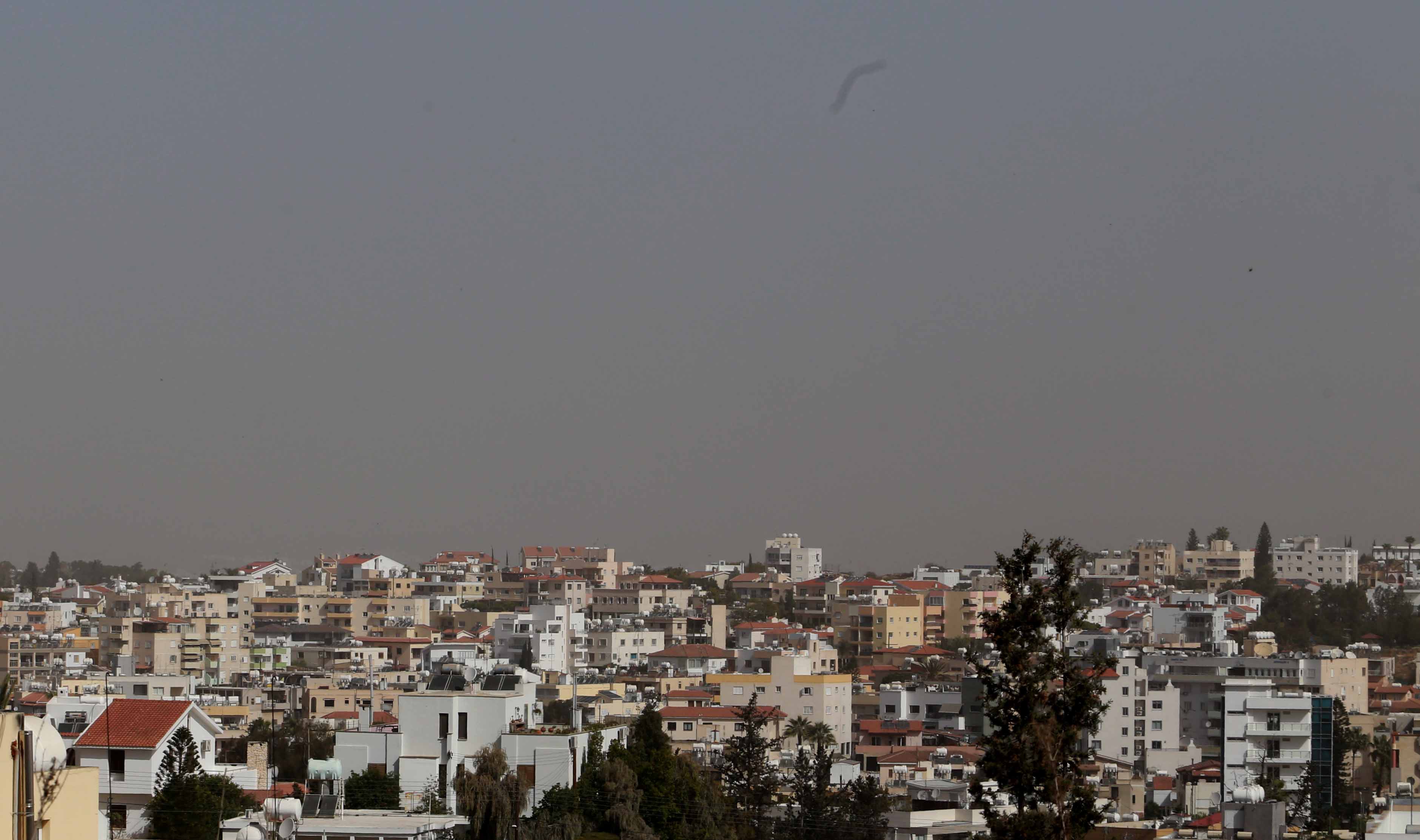 His comment came after several people complained that authorities did not provide accurate or helpful information regarding dust levels or when it might go away. Cypriots are also unsure on whether their children should even go to school or partake in outdoor activities like football training. They argue that the official information is not totally clear on what should be done or allowed.
Cypriots are unsure on whether their children should even go to school or partake in outdoor activities like football training
Official meetings to discuss  the issue of dust and how the state is responding to it are expected to take place on Monday. 
Meanwhile, as of 7am on Monday, the concentration of respirable particulate matter or PM 10 measured every hour had already fluctuated between 118 and 387 µg/m3 while on Sunday it registered 154 low and 365 high.
Here are some values in major cities as registered by late Monday morning.
Nicosia     300 μg/m3
Limassol   224 μg/m3
Larnaca    387 μg/m3
Paralimni 345  μg/m3
Paphos     178 μg/m3
This is by far exceeding the safe limit in any given hour, which is 50 µg/m3, according to the ambient air quality standards for particulate matter, which is the maximum amount of airborne particles that can be present outdoors without threatening the public's health.
Authorities warn senior citizens, young children, and people with respiratory problems are advised to stay indoors until dust levels fall back below the 50 µg/m3 threshold.
Weather
On Monday, weather will remain mostly clear with temperatures reaching 25° Celsius inland, 23°C on the coast, and 14° on the mountains. Overnight temperatures will drop to 10° Celsius inland, 12°C on the coast, and 7° on the mountains.
Officials also expect that dust will recede temporarily but levels will rise again on Tuesday, along with temperature. Wednesday is expected to be cloudy with falling temperatures. Even though the forecast shows rain showers in the afternoon and possibly isolated thunderstorms, dust will remain in the atmosphere.
Thursday will be mostly cloudy with rain showers and isolated thunderstorms and further temperature drops.
Helpful information
Employers are expected to assess the risk for their employees and take appropriate measures, if any workers must work outside in the open air.
The Labour Department has repeatedly said that workers who have to be outside should always were protective personal gear. This is so because these tiny particles vary greatly in shape, size and chemical composition, and can be made up of many different materials such as metals, dirt, soil and dust.
More information can be accessed by visiting the site www.airquality.gov.cy or through the Air Quality Cyprus phone app available in Google Play and iOS App Store.