Young man and first Cypriot national to be extradited to America nears deal with the Feds
A young man known as the "Cypriot hacker" who was flown to the United States last summer to face trial, may have a deal after all, with reports saying Joshua Polloso Epifaniou is ready to enter a plea but it is unclear if he would need to do jail time halfway around the world.
Joshua Polloso, a 21-year-old Filipino Cypriot who was flown in July out of Cyprus while in custody of US Marshals, was extradited on FBI warrants after a long legal battle to face multiple cyber charges in Georgia and Arizona, including intrusion and money extortion.
According to Reporter, Joshua appears to have reached a deal with FBI prosecutors, who could recommend that the Cypriot national either return to Cyprus for time served, while he was locked up in Cyprus awaiting trial, or do additional time up to 15 months "in a worst case scenario."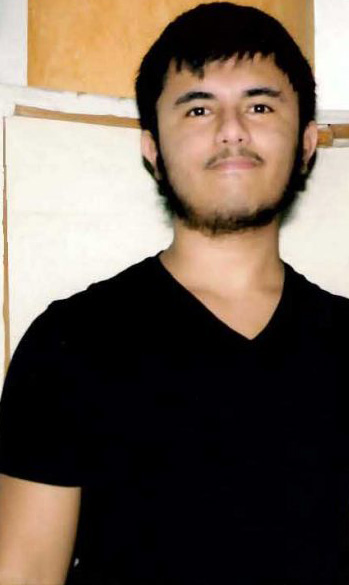 A US public defender representing Joshua, according to his lawyer Michael Chambers, said Joshua has agreed to pay damages for offences committed when he was still a teenager in his bedroom.
But it was unclear how a deal might take shape as the young man is facing over two dozen charges in different districts in two different states.
According to Reporter, Chambers says it is expected that his client would appear in a court of law in February, adding Joshua is facing charges in two states and prosecutors were trying to find a formula, "so that charges in one state can be withdrawn and he can be handed over to the other, or they can arrange for their dates to be concurrent."
'After his release, he can return to Cyprus normally, there won't be any problem... US authorities have treated him very well'
"After his release, he can return to Cyprus normally, there won't be any problem. We keep the channels of communication open with Joshua and the FBI, and US authorities have treated him very well," Chambers was quoted as saying.
Joshua was initially accused of being involved in a May 2017 network attack against Cablenet, a private telecommunications service provider in Cyprus. He was then suspected of being involved in overseas hacking and was wanted by the FBI in connection with wire fraud cases involving attacks on US companies between 2014 and 2016 in Georgia and Arizona.
A five-count indictment filed in the Northern District of Georgia charges Joshua with conspiracy to commit wire fraud, wire fraud, conspiracy to commit computer fraud and identity theft, and extortion related to a protected computer. He is also charged in the District of Arizona in a 24-count indictment with conspiracy to commit computer hacking, obtaining information from a protected computer, intentional damage to a protected computer, and threatening to damage a protected computer.
Joshua, a gifted student with excellent computer skills, had dropped out of high school to help his mother, a naturalized citizen from the Philippines who was facing economy hardships. He was also involved in a long and protracted court battle after his father, a Cypriot national, denied paternity until a DNA test was ordered by a judge and proved he was the biological father.
Knews previously reported that the FBI reportedly had hoped to use the teen's case to catch bigger fish, as he was suspected to have had connections with other hackers on a global level.
After Joshua was flown to Kennedy International Airport, being the first Cypriot national to be extradited to the US and also the first after a 2013 change in the Constitution, there was little information about the trial arrangements and updates on a possible deal.
Back in September, US Ambassador Judy Garber gave reassurances that the 21-year-old accused of hacking offences would receive a fair trial in America. The US Bill of Rights guarantees for all criminal defendants the right to a speedy trial with an impartial jury in federal courts.