Cypriot President and First Lady, both career diplomats by trade, chat with fellow diplomats during event
Cyprus' first couple felt right at home on Tuesday when the president and the first lady, both career diplomats by trade, hosted a reception for members of diplomatic and consular missions on the island.
President Nikos Christodoulides and First Lady Philippa Karsera hosted a reception for the members of the Diplomatic and Consular Corps at the Presidential Palace on Tuesday afternoon, an event put together after the election in February.
According to the Cyprus News Agency, the entire Cabinet attended the reception where Christodoulides and Karsera had an opportunity to chat with diplomats and consuls of foreign missions on the island.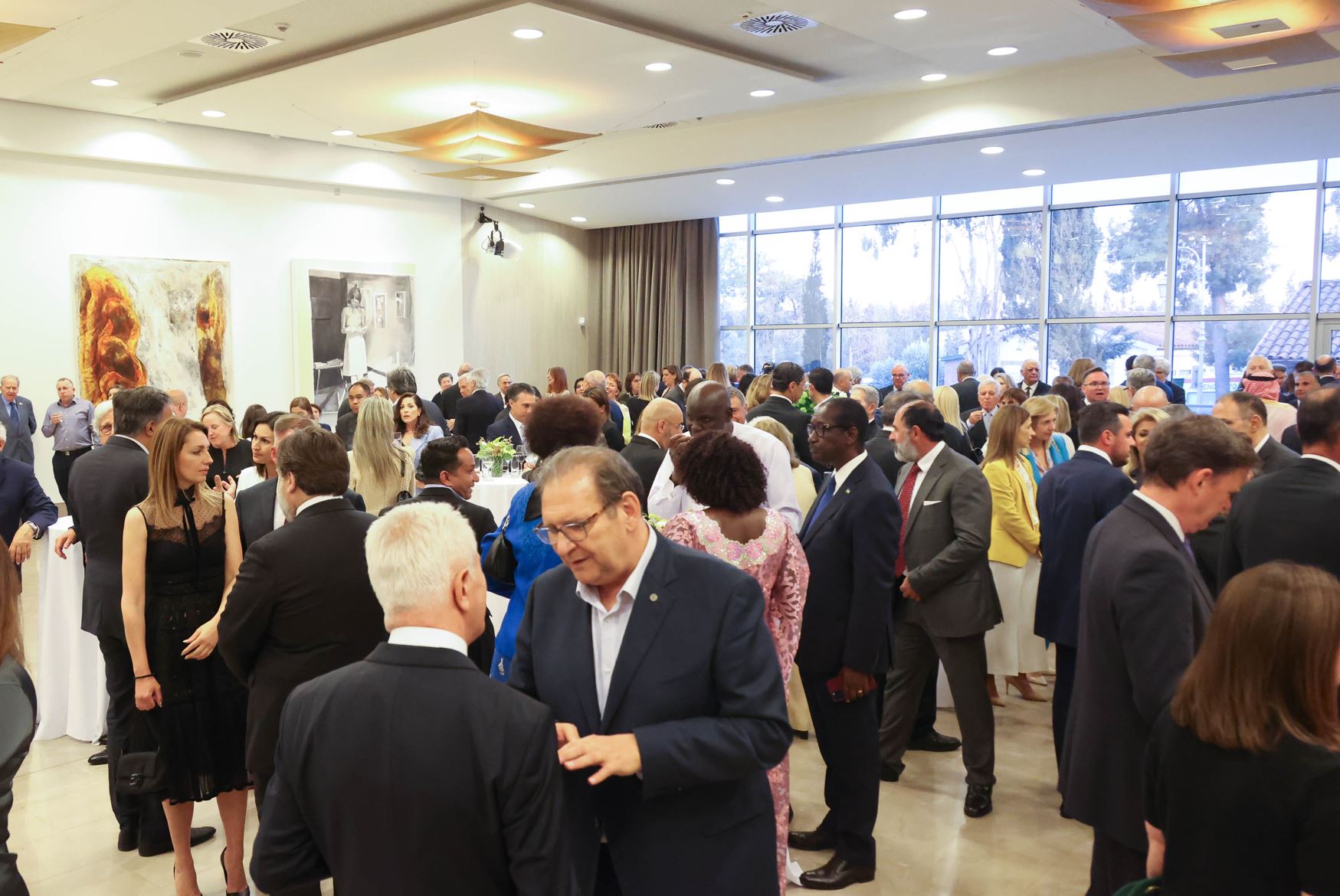 But despite formalities, the president and first lady appeared to feel right at home during the event as they greeted guests.
Christodoulides and Karsera, also known as a power couple in Nicosia, met each other at the foreign ministry over two decades ago when they were starting their careers.
Former president Nicos Anastasiades had appointed Karsera as EU Sherpa, his personal representative in Brussels, while Christodoulides served as government spokesperson and later as foreign minister.
Back in February Christodoulides won a runoff election and promised a new brand of politics, vowing to form a government with "broad social acceptance."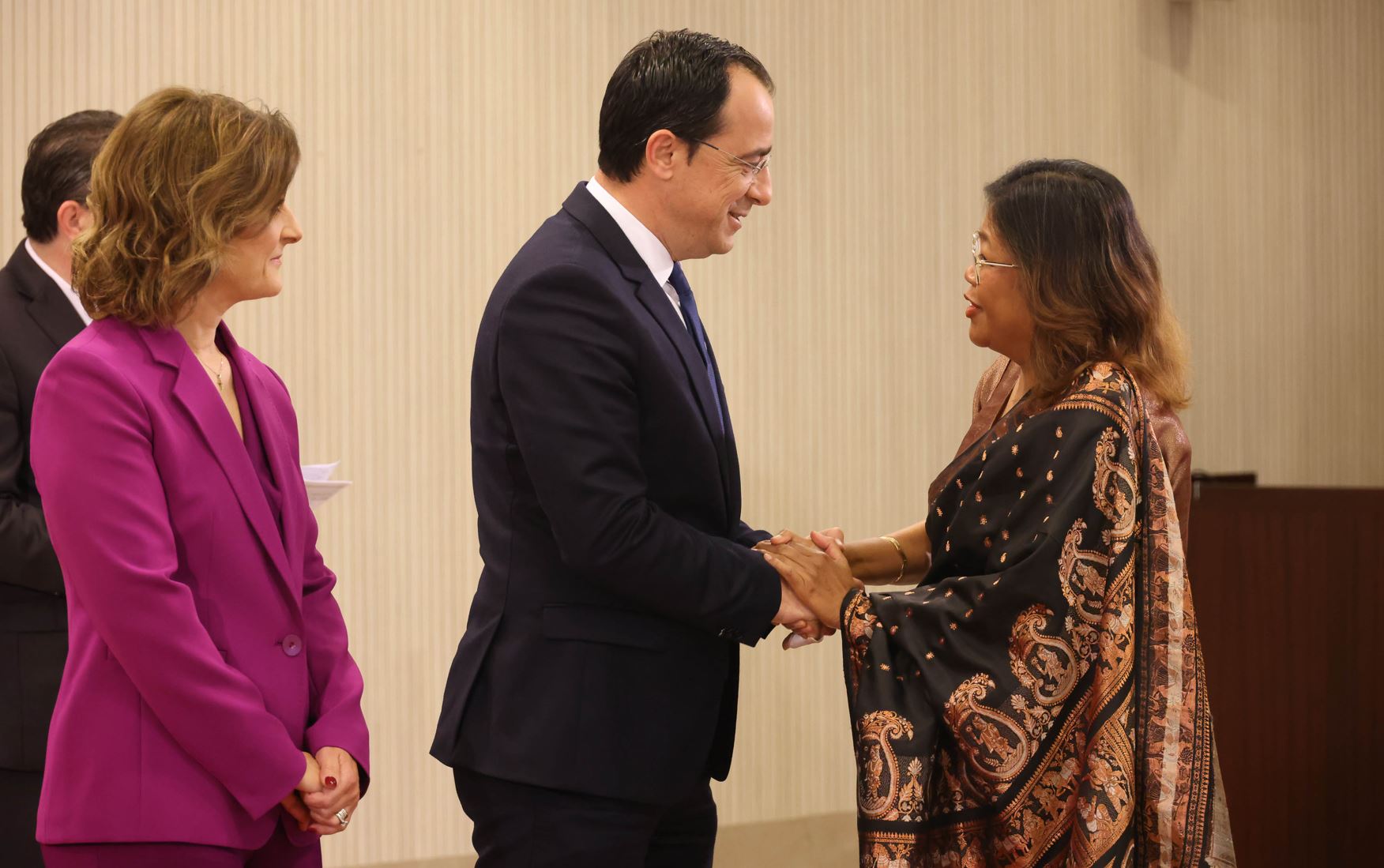 The president has also been calling for more technocratic ties with Brussels, including calls for laying groundwork for an EU personality to become special envoy to Cyprus for peace talks.
Turkish Cypriots in the northern part of the divided island have rejected the idea, with political pundits suggesting the immediate focus ought to be on deciding on a United Nations envoy.
But the two sides disagree on the role of the UN.
Greek Cypriots in the south are calling on UN Secretary General Antonio Guterres to appoint a special representative who would report to the Security Council.
Turkish Cypriots in the north say they only agreed that Guterres would have a personal envoy, a job title that would bypass Security Council politics.