Shocked Paphos mayor accuses Cypriot white collar criminals of illegally profiting from migrants' poor living conditions
Paphos Mayor Phedonas Phedonos has pointed the finger at white collar crimes after a "shocking experience" Monday when he saw first-hand foreign nationals living in poor conditions in violation of city ordinances.
According to a Facebook post by the Paphos mayor, he visited a building complex with police officers on Monday night, at a location in the city, where they found foreign nationals living in cramped living spaces. He also posted photos from the visit.
"The conditions are really tragic. A fellow Cypriot has illegally turned ten shops of 25 square metres and their even smaller attic spaces into living quarters for foreign nationals where he piles up 3-4 people in each one, receiving 300 euro per month on each unit," the mayor said.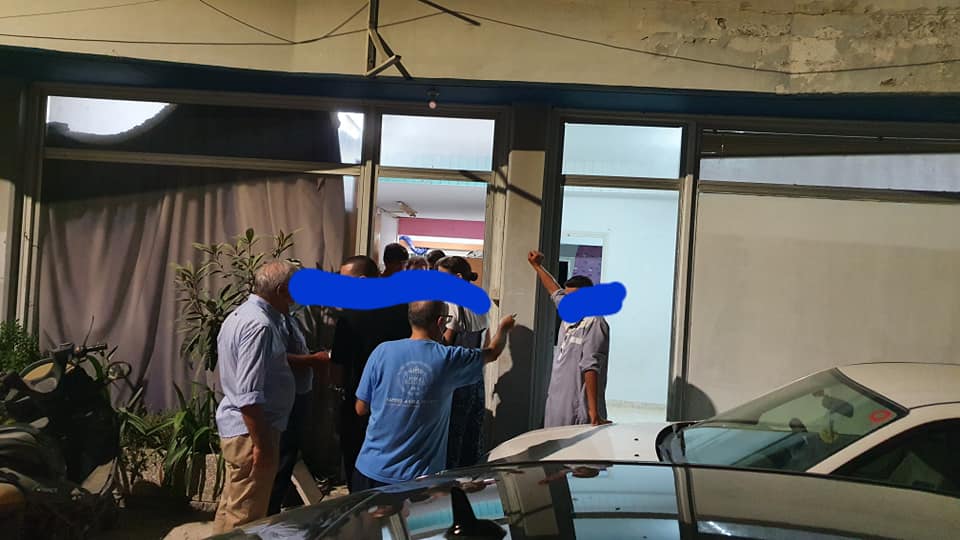 Phedonos also accused the property owner of stealing utilities and making extra profit by charging the tenants for unpaid water and electricity.
"He has them illegally hooked up to electricity and water, adding another layer to his criminal enterprise, while also charging them an additional 50 euros for each unit," the mayor added.
Phedonos, a known whistleblower against corruption in Paphos and elsewhere on the island, went even further in his Facebook post, pointing fingers at some locals who "used the profits and bought luxury cars."
"The big problem of illegal migration and the thousands of asylum seekers have a Cypriot connection, fellow citizens and white collar individuals," Phedonos wrote.
A police press officer told Knews there was no report of the incident.
But the mayor said he had visited the building, accompanied by police, citing Articles 90 and 92 as stipulated in the Municipality laws.
Article 90 involves municipal authority over road excavations and dangerous structures, while Article 92 has to do with public nuisance.