Anastasiades says Varoshiotes won't be accomplice to Turkish plans, accuses Ankara of exploiting human pain
Cypriot President Nicos Anastasiades declared on Tuesday that no Greek Cypriot from Famagusta "would become an accomplice to Turkish plans" in Varosha, while also rejecting accusations that he was against Turkish Cypriots sharing power on the island.
Anastasiades addressed an audience Tuesday evening on the lawn of the Presidential Palace, during a function marking the events of summer 1974 and hours after Turkish President Recep Tayyip Erdogan and Turkish Cypriot leader Ersin Tatar announced a plan to lift the military status for part of the ghost town.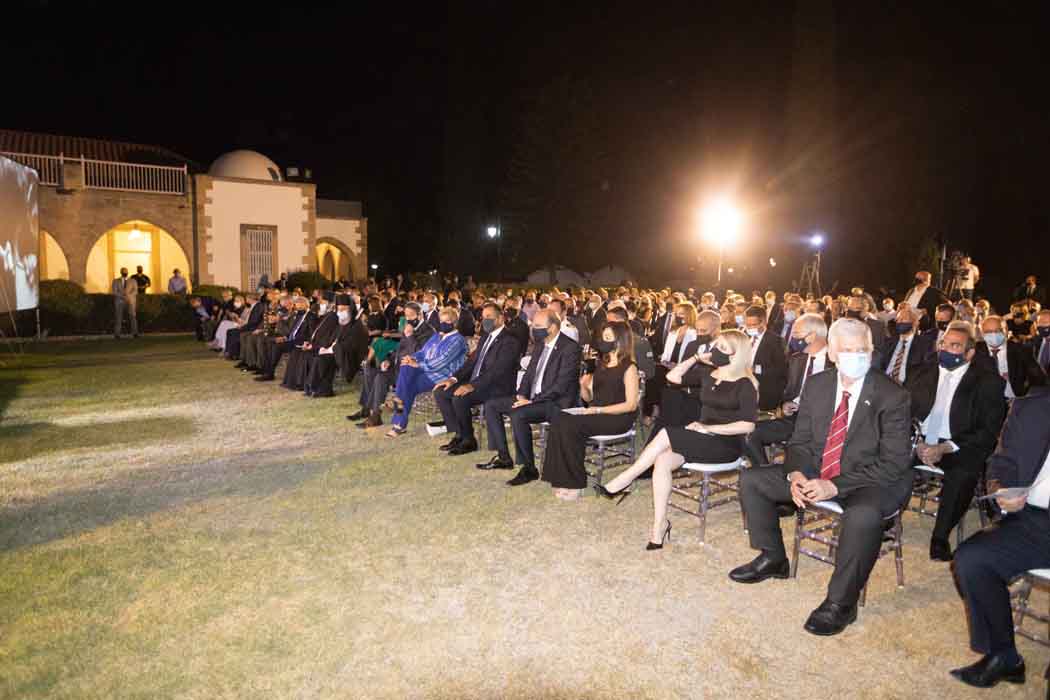 Varosha, also known as Maras in Turkish, was abandoned in 1974 and had been a ghost city until last year, when Turkey and Turkish Cypriot authorities allowed visitors to access previously fenced off parts of the area as construction took place to open a beach strip and rebuild roads.
On Tuesday afternoon Erdogan stood alongside Tatar in north Nicosia, during the Turkish President's visit to the breakaway state, telling a crowd after a parade "we don't have another 50 years to waste," referring to decades of failed UN-backed peace talks to reunite the ethnically-split island.
But Anastasiades, who rejected Erdogan's accusation that Greek Cypriots were to blame for the failure, fired back accusing Ankara of "trying to follow through its long-term plans."
Anastasiades accused Turkey of trying to exploit human suffering and cause divisions within the Greek Cypriot community
"It has been 47 years now and despite constant efforts by the Greek Cypriot side, despite compromises and historic concessions, Turkey maintains its unyielding stance," Anastasiades said.
Varosha in Famagusta district had been destined to return under Greek Cypriot administration as part of a negotiated peace deal between the two sides. But following a blame game over the collapse of numerous peace negotiation efforts and a failure of a UN-backed federal plan based on political equality, Ankara said it would back the north in seeking other solutions, signaling they were no longer interested in negotiating Varosha as part of a comprehensive settlement.
Re-opening parts of Varosha would allow more Greek Cypriot property owners to claim their rights through an Immovable Property Committee in the north, where possible outcomes would include restitution, exchange, or compensation.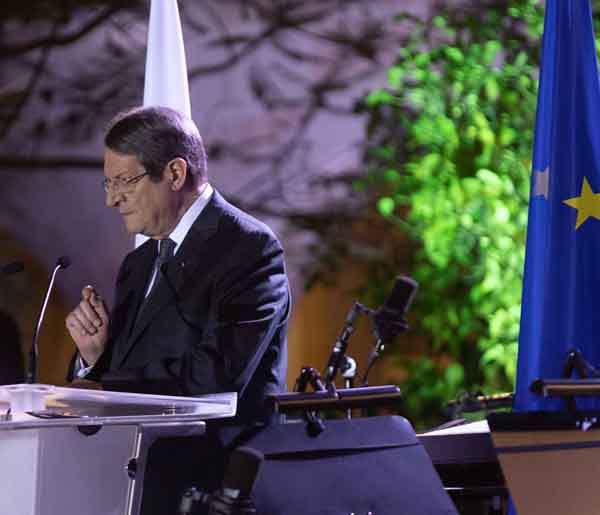 Anastasiades accused Turkey of "trying to exploit human suffering and cause divisions within the Greek Cypriot community."
"Turkey will not succeed in dividing Greek Cypriots, people of Famagusta will not become an accomplice to Turkish plans," the president said.
The Greek Cypriot side has called on Turkey to respect property owners in Varosha, essentially Greek Cypriots who fled their town after Turkish troops landed elsewhere on the island in summer 1974, an event viewed in the north as peace operation but condemned in the south as an illegal invasion.
"They should have adopted UN resolutions and hand the city over to the UN, allowing them to return in conditions of safety," Anastasiades said.
A similar message was also reiterated by US State Secretary Antony Blinken, who took to Twitter to condemn actions on Varosha.
"We condemn the decision to have Turkish Cypriots take control over parts of Varosha, which is inconsistent with UN resolutions, unacceptable, and incompatible with past commitments to resume settlement talks," Blinken wrote.
A longer version on the state department's position also stated that Washington was "working with like-minded partners to refer this concerning situation to the UN Security Council and will urge a strong response."
Diplomatic marathon
Earlier this month, Cypriot Foreign Minister Nikos Christodoulides took preemptive steps abroad and in the US, where Greek American groups called on US President Joe Biden to "send a clear message that Turkey will face punitive and dire consequences if further actions toward the Republic of Cyprus are pursued that threaten its sovereignty and cause instability."
Both Anastasiades and Erdogan included messages targeting beyond their immediate audiences. Erdogan marked the day by saying "a new era will begin in Maras which will benefit everyone," while Anastasiades said not only the rights and future of Greek Cypriots were under threat but those of Turkish Cypriots too.
According to Kathimerini Cyprus, Christodoulides went on a "diplomatic marathon" to brief members of the UN Security Council as well as EU High Representative Josep Borrell over the latest developments.
Kathimerini's Marina Economides confirmed reports that Nicosia planned to register the issue with the Security Council, along with additional steps including legal actions and lawsuits against Turkey by Greek Cypriot citizens.
Government relationship with Varoshiotes
The Greek Cypriot leadership has been advising Varoshiotes against going back under a Turkish Cypriot administration.
But while stopping short of preventing people explicitly from claiming property rights in the north, the Republic of Cyprus' public position has been the adherence to UN resolutions calling on the administration of the town to be handed over to the United Nations before the town could be opened up for residential living and commercial activity.
Turkey and Turkish Cypriots say the return of the town (administration in Greek Cypriot hands) was included in previous peace plans rejected by Greek Cypriots, with Tatar and other Turkish diplomats accusing the south of being insincere in seeking a comprehensive solution.
Many Varoshiotes who voted in favor of the Annan plan in 2004 said they did so in order to get back to their properties. But the plan was voted down overwhelmingly by Greek Cypriots, while it was up voted by a majority of Turkish Cypriots, many of whom saw the peace deal as their ticket out of isolation and into the European Union.