Greek Cypriots cry foul over Varosha move, Turkish Cypriots and Erdogan insist reopening is legal
Greek Cypriots are preparing a response to Turkish Cypriot plans to reopen part of Varosha, a risky proposition made official following an announcement by Turkish President Recep Tayyip Erdogan and Turkish Cypriot leader Ersin Tatar on Tuesday in the northern part of the island.
Tatar, an Ankara favorite who has officially proposed a two-state formula in solving the half-century-old Cyprus Problem, said Tuesday morning that authorities plan to lift the military status for part of the ghost town, adding that 3.5 percent of the area will be granted civilian status.
The announcement was made in north Nicosia during a two-day visit by Erdogan, coinciding with the anniversary of the summer events of 1974, viewed by Turkish Cypriots in the north as a peace operation when Turkish troops landed on the island in response to a Greek-inspired coup but condemned by Greek Cypriots in the south who say Turkey carried out an illegal invasion.
Varosha was abandoned in 1974 and had been a ghost city until last year, when Turkey and Turkish Cypriot authorities allowed visitors to access previously fenced off parts of the area as construction took place to open a beach strip and rebuild roads.
Last month local media said the Greek Cypriot side had summoned foreign legal experts to assist the Republic with tackling some of the issues regarding legal avenues on the issue of Varosha
Many Greek Cypriots who own property in Varosha also visited the area but had mixed feelings, with some saying they would engage with authorities in the north while the majority in the south including government and political establishment crying foul, saying the move on the town was an attempt to divide people over an issue that had been under negotiation for decades.
The Turkish Cypriot leader, who says a federal solution is no longer realistic, issued a called to Greek Cypriot property owners currently residing in the south to claim their rights in the north through an Immovable Property Committee. Possible outcomes through the current scheme include restitution, exchange, or compensation.
But Cypriot President Nicos Anastasiades says these plans to reopen Varosha constitute an illegal act as well as a violation of international law and UN resolutions.
"It is unacceptable, it's an effort to alter the status quo of Famagusta as determined by UN resolutions 550 and 789, hence our reaction will be proportional," the Greek Cypriot leader said.
UN Security Council Resolution 550 "considers attempts to settle any part of Varosha by people other than its inhabitants as inadmissible and calls for the transfer of that area to the administration of the United Nations."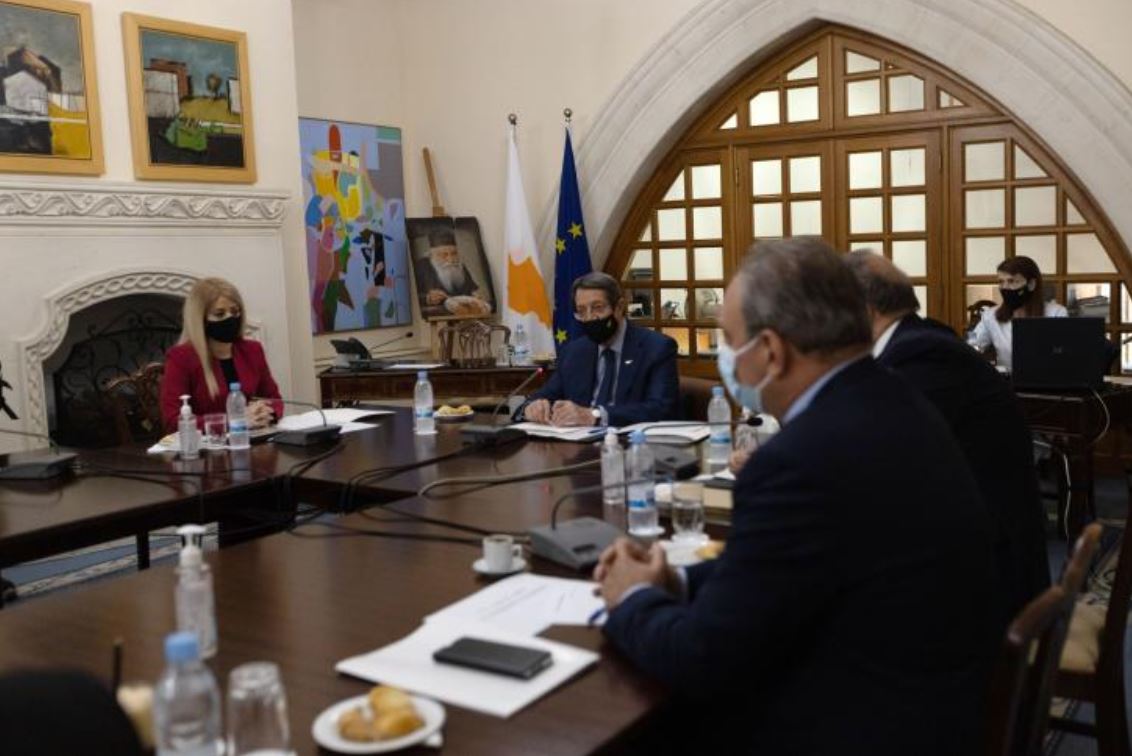 Last month, local media said the Greek Cypriot side had summoned foreign legal experts to assist the Republic with tackling some of the issues regarding legal avenues on the matter.
But Tatar stated on Tuesday that the process through the Immovable Property Committee would go forward and take place "with respect to property rights and the law."
Varosha had been destined to return under Greek Cypriot administration as part of a negotiated peace deal between the two sides in cooperation with the island's three guarantor powers, Greece, Turkey, and Great Britain.
But following the collapse of numerous peace negotiation efforts and a failure of a UN-backed federal plan based on political equality, Ankara said it would back the north in seeking other solutions, while also signaling they were no longer interested in negotiating Varosha. Tatar was then elected as leader of Turkish Cypriots on a campaign promise to negotiate on the basis of sovereign equality.
But the Greek Cypriot leader scolded Tatar over the move on Tuesday, saying "it would have been easier for me to set as preconditions the removal of guarantees, the ousting of occupying forces, land adjustments, and all things done against the Greek Cypriot community."
"So it's not about who can set preconditions or what will Turkish Cypriots get out of it, it's about what they are willing to accept on the basis of international law," Anastasiades said.
But the tone coming from the north as well as Ankara left little leeway for negotiations, with Nicosia in the south turning to European and international partners for support.
Athens issued a statement saying "Turkey must immediately stop its provocative and lawless behavior and comply with international law," according to a Greek foreign ministry statement.
European Commission President Ursula Von der Leyen said in Nicosia earlier this month that the 27 member-bloc which Cyprus joined in 2004 would "never, ever" accept such an arrangement.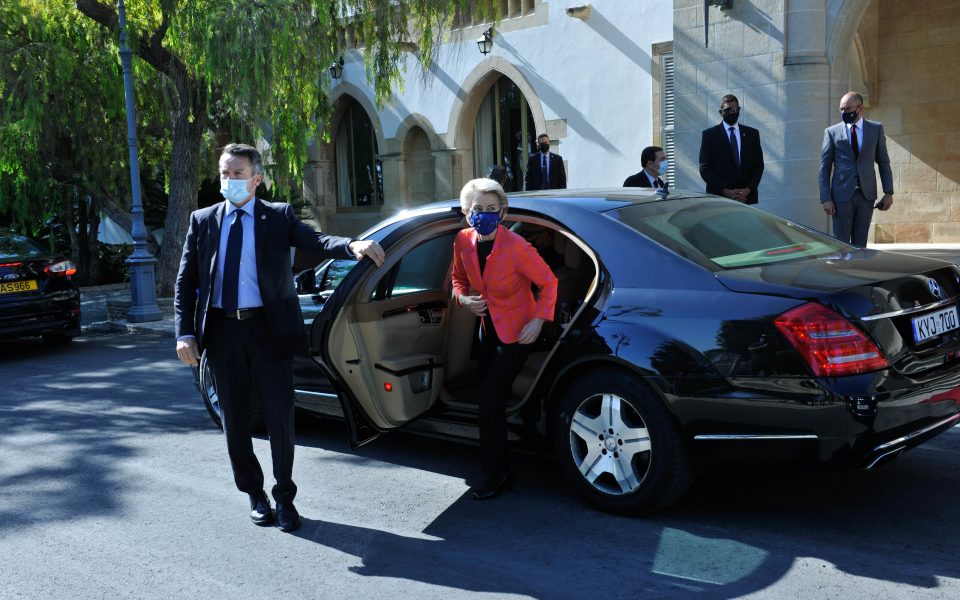 But Erdogan argued back with references to "enemies of Turkish Cypriots," saying "today they will all make speeches about Cyprus, we will listen to them," while also reiterating Tatar's call for a two-state solution in Cyprus and slamming Brussels for being too quick to reject the idea.
"A new negotiation process can only be carried out between the two states. We are right and we will defend our right to the end," Erdogan said.
Turkey and Turkish Cypriots have accused Europeans of not being impartial on the Cyprus Problem, with Brussels recently saying they would stand by their EU fellow member while also trying to improve relations with Ankara.
Cypriot President Nicos Anastasiades has convened for Wednesday an emergency session of the National Council in response to the announcements.
According to the Cyprus News Agency, the administration will hold the meeting "to assess the situation and make decisions on further steps."
Anastasiades has also instructed the foreign ministry to brief EU and the UN on the matter.