Cyprus and Israel commemorate 74th closure anniversary of British internment camps for Jews after WWII
Cyprus and Israel commemorated on Thursday the 74th anniversary of the closure of the concentration camps for Jewish refugees and Holocaust survivors, who fled Europe after World War II for Israel.
After World War II, thousands of Jews who survived the horror of the Holocaust boarded ships to go to Israel. However, the ships were stopped by the British and sent to Cyprus which was a British colony. There, Jewish holocaust survivors found temporary refuge on their way to their homeland after the WW2.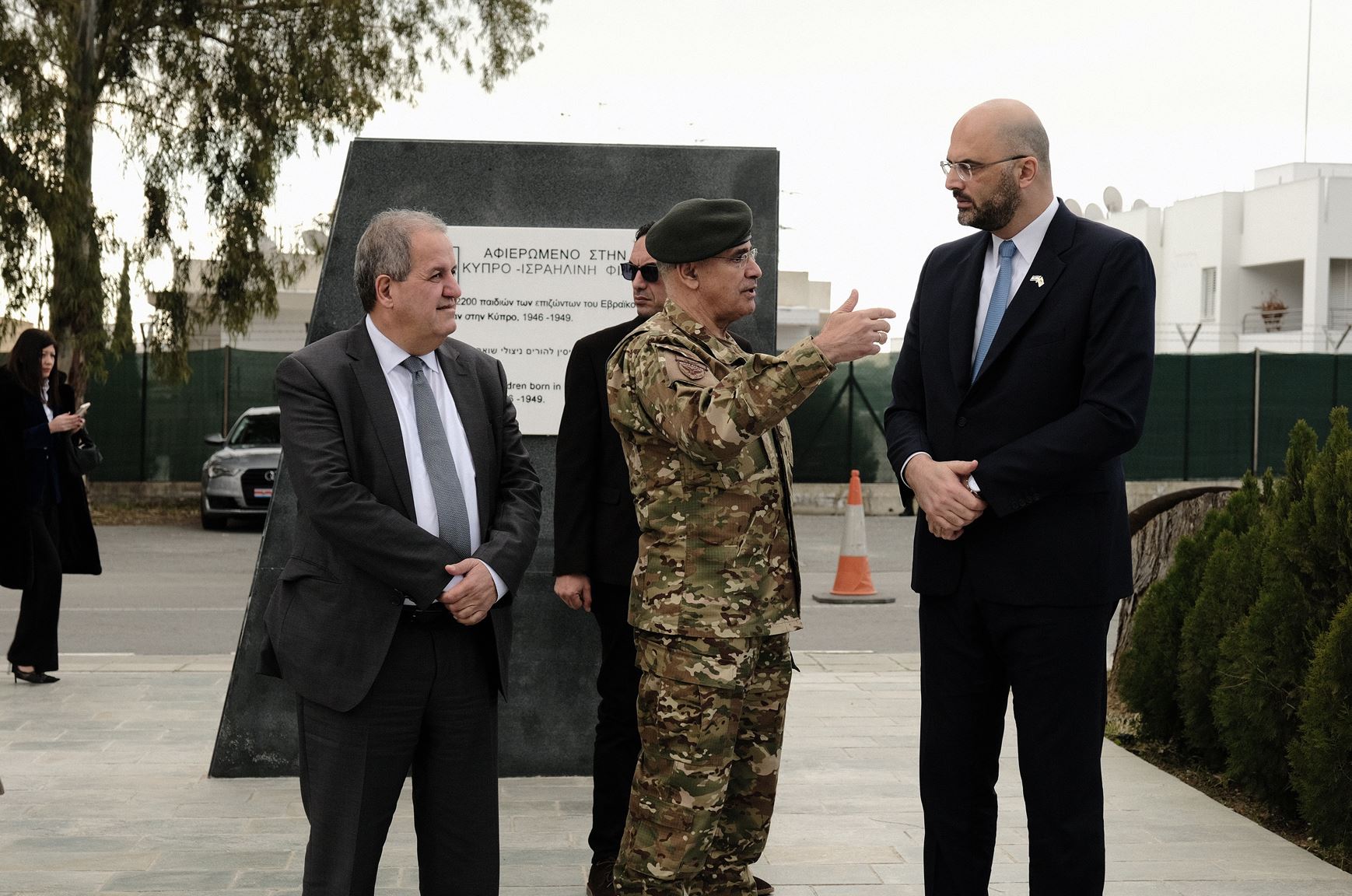 A total of 52,000 Jews were detained in Cyprus from 1946 to 1949 in three camps, in Karaolos, Xylotymbou and Dekelia. More than 2,000 babies were born in the former British Military Hospital, known as BMH, where today there is a military camp named "Vasiliou Kapota". There, replicas of the wards have been erected, as well as a monument dedicated to Cyprus - Israel friendship.
The event in Nicosia, to commemorate the 74th anniversary of the closing of the last concentration camp in 1949, was attended among others by Minster of Defence Charalambos Petrides, Minister of Foreign Affairs Ioannis Kasoulides, Ambassador of Israel Oren Anolik, Chief of the National Guard Lt. Gen. Demokritos Zervakis, Bishop of Mesaoria Grigorios, ambassadors and diplomats.
Speaking at the event, the Minister of Defence said that this monument serves as a permanent testament to the long-standing Cypriot-Israel friendship and close ties between the wo peoples that were forged in the period of 1946 – 1949 when Cypriots provided as much help as possible to those refugees stranded in the internment camps in Cyprus over a period of three years.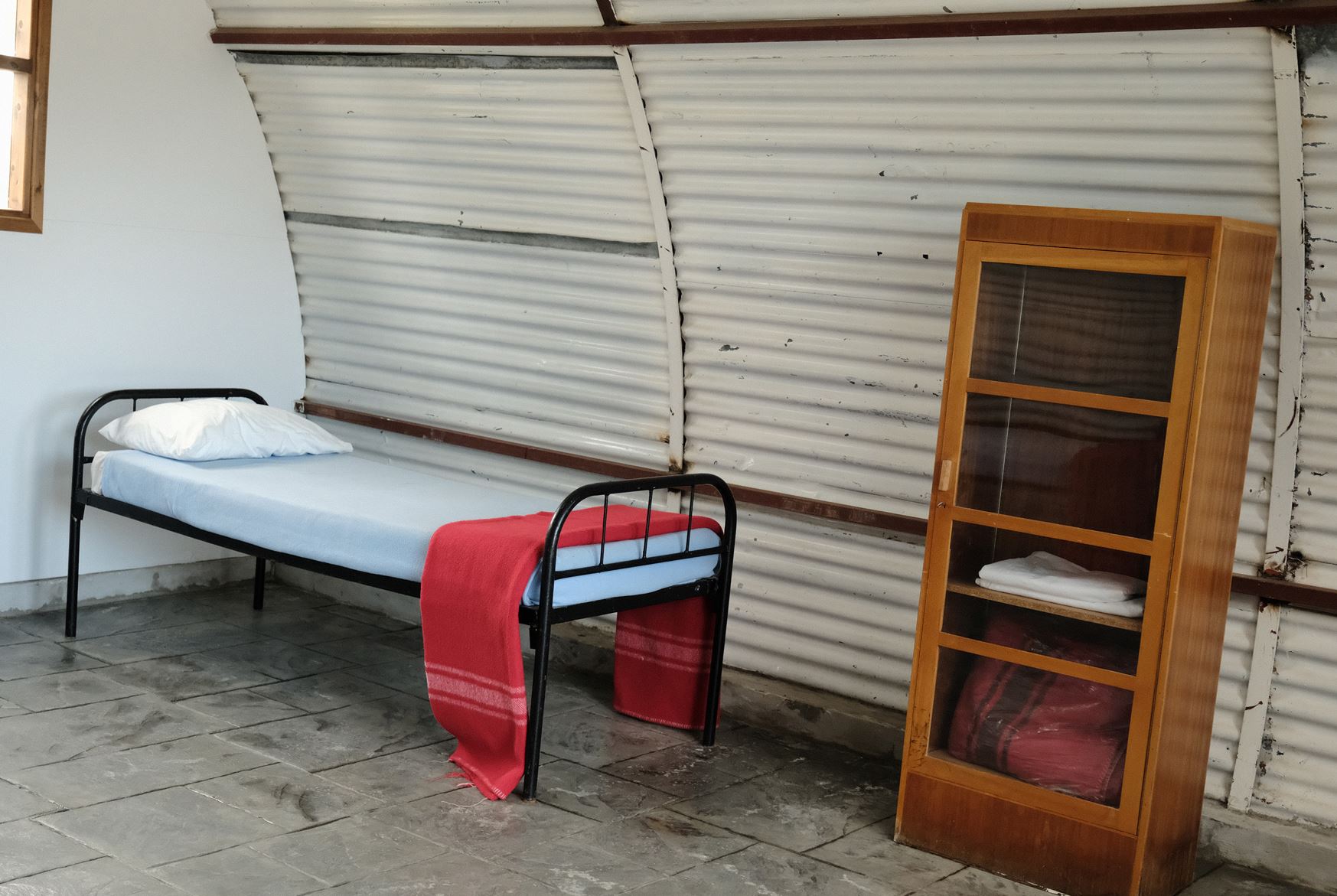 The last internment camp closed its gates in February 1949. Given the historical importance of this chapter we decided this memorial event to take place on an annual basis, he said.
Referring to the bilateral relations, he said "I take huge pride for the level depth and robustness of our defence and military partnership with the State of Israel. On a personal level allow me to say that my commitment to the Cypriot-Israeli defence cooperation has always been unwavering".
"I feel particularly pleased that we were able to advance significantly our strategic defence cooperation and partnership in all areas and levels, including high-level consultation and armaments," Petrides noted.
He added that "our defence cooperation with Israel is unique and thriving one which every year reaches new heights as demonstrated by the large-scale exercise Agapinor last June. We have a strategic defence cooperation based on mutual trust and shared interest for the security and prosperity of our region which I am hopeful will become stronger in the future".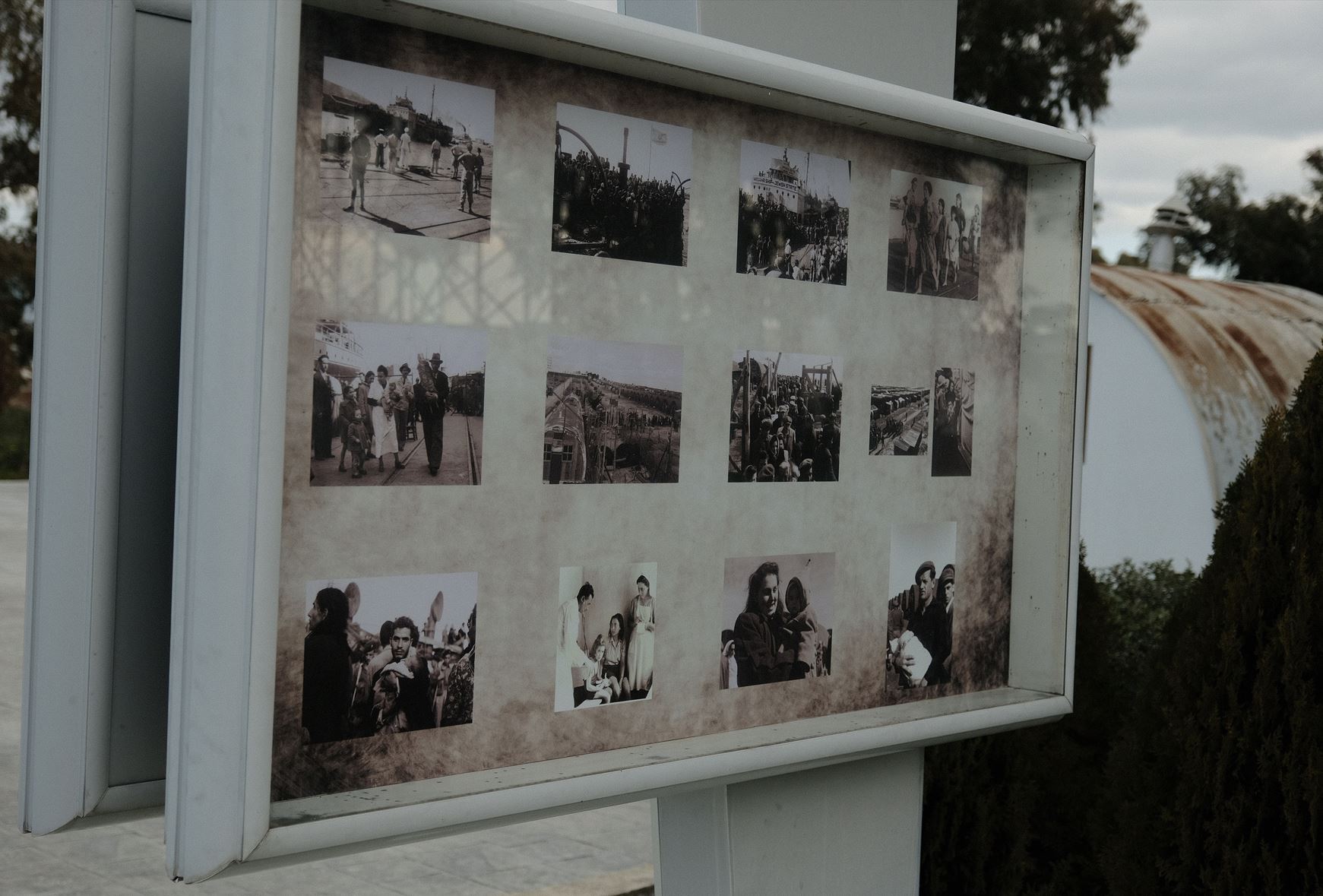 Meanwhile, in his address, the Minister of Foreign Affairs paid tribute to the victims and the survivors of the holocaust.
"We pay tribute and honour the innocent victims of the holocaust as well as the survivors of this horrific experience and the thousands against it. Let us proclaim it once more here today: Never again".
He said that over this three-year period Cypriots from all walks of life some of them on occasion at grave personal risk sought to be of assistance to Jewish refugees interned at the three camps which were established in Karaolos, Xylotympou and Dhekelia.
They not only demonstrated the keen sense of hospitality that is a characteristic of Cypriots but also what they strongly say was their moral duty, he said.
He recalled that more than 2,000 babies offspring of detained Jews were born at the former Military Hospital and said that preliminary work has begun to upgrade "this memorial site to a modest museum which we believe will prove of great value also for the Ministry of Education's programmes for students in teaching the youngest generations about the holocaust."
The Israeli Ambassador said that we are standing here today in the place where more than 2,000 Jewish babies were born to remember and honour the 52,000 Jews who were interned in the camps. We are also gathered here, he added, to honour the Cypriot people who stood by them in solidarity and support.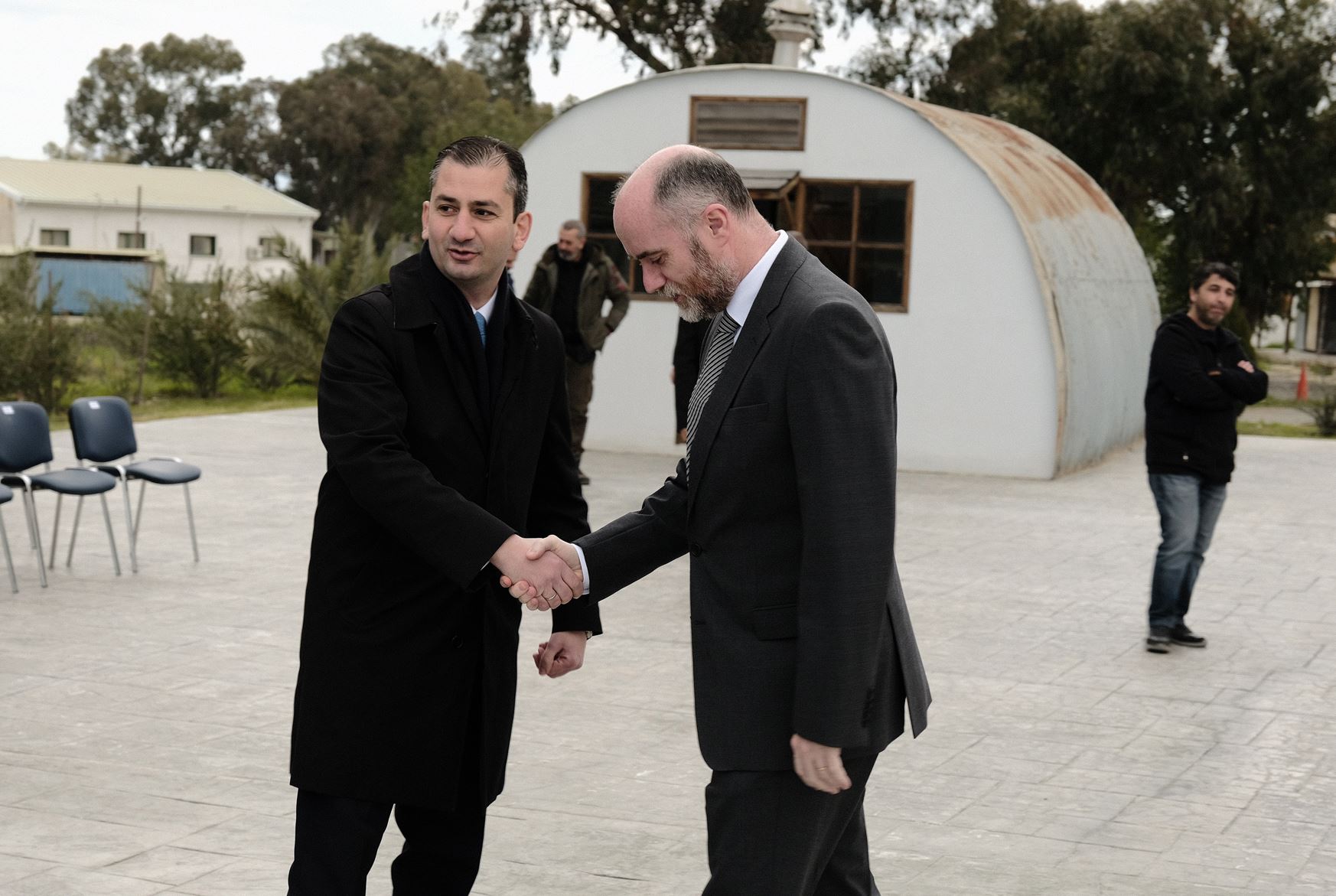 He said that the legendary Prodromos Papavasiliou was the person that organised and coordinated groups of people in Famagusta and Larnaca providing various forms assistance to the detainees, adding that his heroic efforts in assisting the Jewish people in the State of Israel will always be cherished and never be forgotten.
He gave a certificate of appreciation to Christakis Papavasiliou son of Prodromos Papavasiliou in honour of his father. Prodromos Papavasiliou's legacy will always be a towering landmark in the relation between our two nations, he said.
"Today we mark 74 years from the closing of the detention camps, let us not forget that the story of the camps laid the foundations of the historical ties between our peoples let us sense the relations between the two countries have flourished and developed," he stressed.
He thanked Petrides for turning this ceremony into an annual event and recognized and praised his leadership in promoting close and strategic relations between the security systems of Israel and Cyprus during his tenure as Minister of Defence. "I salute you for cherishing our common past and solidifying our joint future," he said.
Referring to Kasoulides, Anolik expressed his deepest appreciation for the excellent collaboration during his term as Minister of Foreign Affairs and he thanked him for being a strong supporter of the bilateral ties between the State of Israel and the Republic of Cyprus and expressed genuine appreciation regarding regional cooperation and his hard work to implement it.