Fatal solo car crash under investigation, driver had left birthday party, her body trapped inside burning vehicle
A woman was killed in a horrific car accident in Larnaca on Sunday, when the vehicle she was driving around midnight crashed into a tree and went up in flames.
(Click here for an update to the story)
Police said 32-year-old Elena Kyriacou from Livadia was driving through the Tersfanou area, Larnaca district, when she lost control of the steering wheel while moving along a rural road.
The incident took place some fifteen minutes past midnight near the local shooting range, when Kyriacou's vehicle crashed into a tree and ended up in an adjacent field, catching fire and trapping her inside.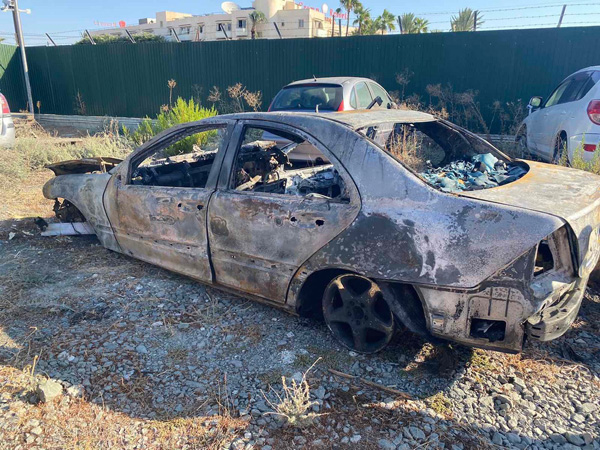 Fire fighters rushed to the scene and put out the fire, with Kyriacou's burned body then being pulled from the wreck and transported by ambulance to Larnaca General Hospital.
Police told Knews the incident appeared to be a single vehicle accident, while an investigation into the exact circumstances of the crash was still ongoing.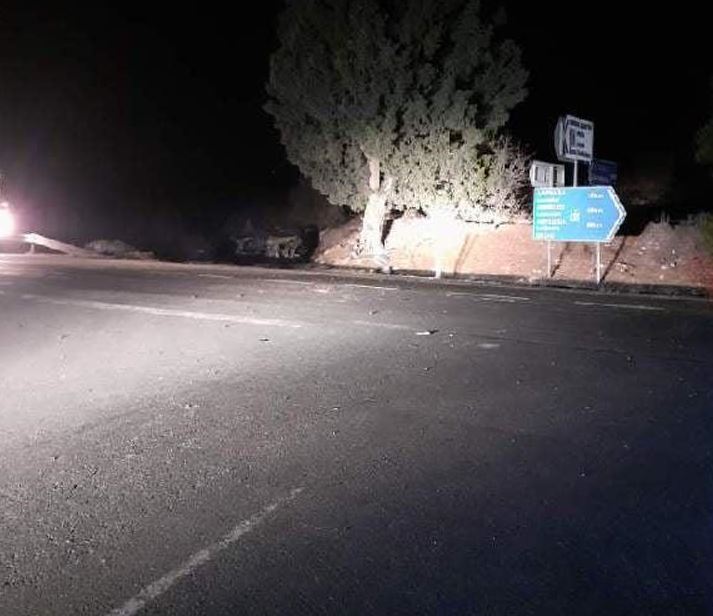 According to media speculation, based on preliminary findings, the driver failed to stop at a sign and crashed straight into a tree, several meters across from the stop line. It was also reported that Kyriacou had just left a birthday party and was on her way back home.
An autopsy is expected to reveal the exact cause of death including whether the driver was alive after the car caught fire.