British national crushed to death in single-vehicle accident near Kouklia, driver reportedly not wearing seat belt
An elderly man was killed in a road accident on Monday when his vehicle overturned and ended up in a ditch in Paphos district.
(Click here for an update to the story)
According to police, 76-year-old Ian Henri Pringle was driving along the old Paphos-Limassol road on Monday afternoon, when he lost control of the steering wheel near the Kouklia exit.
Pringle, described as a British national, was driving southbound on the B6 highway towards Cha-Potami around 4:30pm, when his car veered off under circumstances still pending investigation.
Police said the vehicle went off the road and initially struck the guardrail, then overturned and rolled over repeatedly until it ended up in a ditch inside an empty field.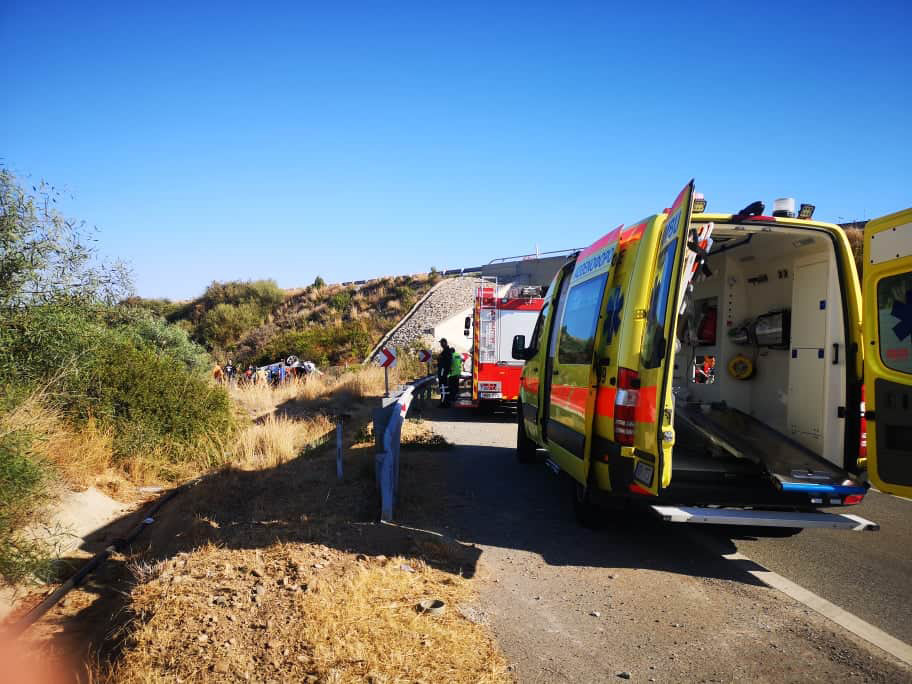 Fire fighters and first responders who rushed to the scene managed to pull the 76-year-old driver out of the wreckage, with local media saying the driver was crushed underneath the vehicle.
Pringle was rushed to the Emergency Room at Paphos General Hospital where doctors on duty pronounced him dead on arrival.
According to a local official with the Paphos Police Department, deputy director Nicos Tsappis, preliminary findings suggested that Pringle was not wearing a seat belt at the time of the incident.
CID Paphos is investigating while there was no information of any other vehicle involved in the fatal incident.