Young man to stand trial for vehicular manslaughter of girlfriend killed in last year's Souni midnight crash
A young man, whose pregnant girlfriend was killed last year after he crashed their car in rural Limassol, has been ordered to stand trial on manslaughter charges.
One year ago, 18-year-old front seat passenger Katerina Charalambous from Limassol was violently ejected from a vehicle after her 22-year-old boyfriend lost control of the steering wheel after midnight along the Kantou-Kivides road outside Souni.
The car skidded into an empty field and rolled over before crushing into an outer wall of a residence, causing a traumatic brain injury to the young mother of two, who was also five months pregnant. Reports said he was killed instantly.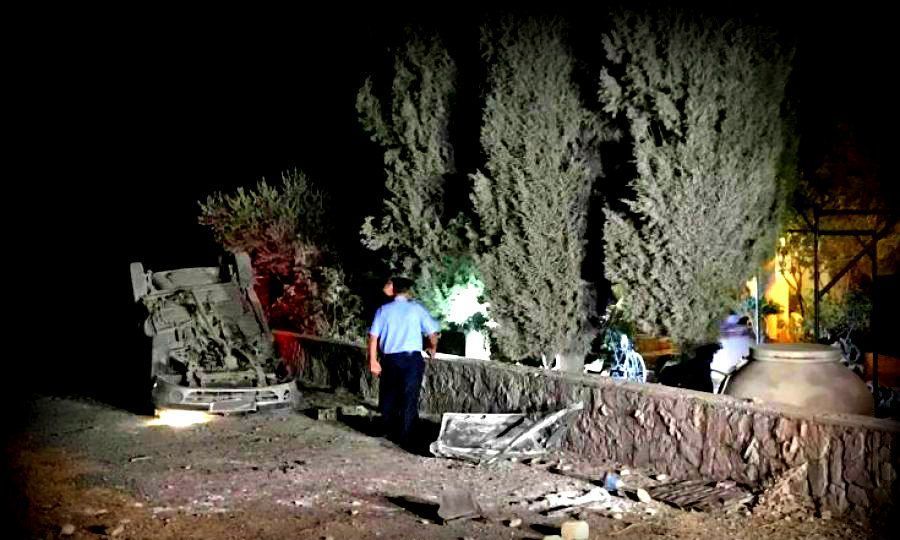 Local media said the driver, who was also ejected from the vehicle but walked away with minor injuries, is facing manslaughter charges. A judge on Tuesday ordered him behind bars until a criminal trial is over.
Based on preliminary police findings immediately after the accident, media reports said the driver was determined to have consumed alcohol before getting behind the wheel, while investigators said excessive speeding was a factor in the accident.
It later emerged that the suspect was found to have had another controlled substance in his blood stream at the time of the accident, while police said the two car occupants did not use their seatbelts.