Greek Cypriot court orders remains disinterred as families seek closure after summer events of 1974
New exhumations are taking place this week in Limassol after a court ordered the disinterment and reburial of four persons who were said to have been executed by EOKA during a Greek coup in Cyprus.
According to Philenews, relatives of four men who were killed on 16 July 1974 have requested through a judge that the remains of their loved ones be exhumed, with three families wishing to relocate the graves to their native village.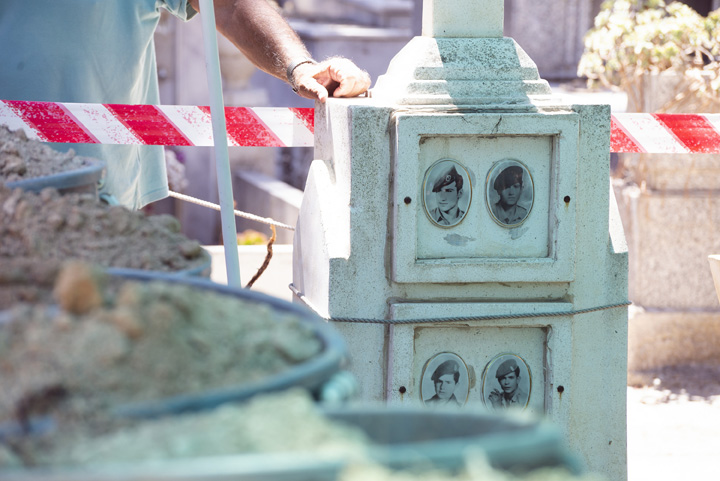 The remains being dug up this week at the Saint Nicholas Cemetery in Limassol were said to belong to Pambos and Anastasis Christofi, Pandelis Charalambous, and Christakis Kombos, all of whom perished during the summer events of 1974.
A day after a Greek-inspired, short-lived coup took place in Cyprus on 15 July 1974, members of a then-still active militant branch of EOKA intercepted a number of vehicles used to transport police officers who were loyal to the government. Greek Cypriot law enforcement members had assisted in the escape of then-president Archbishop Makarios, who survived an attack at the Presidential Palace in Nicosia.
A day after the coup took place, members of a then-still active EOKA militant branch intercepted vehicles used to transport police officers loyal to Makarios
Reports said the four men were held hostage and tortured before being executed and buried on site. Their graves were later relocated to Saint Nicholas.
Following DNA analysis, the remains of Kombos will be reburied at the cemetery, while funerals will be held for the three others who will be buried in Phicardou, their native mountain village in Nicosia district.
"After more than 40 years, all of us wished for our heroes to be taken to their village, where the burial can take place. This is tough on us. We are waiting to see what we have known from oral history, what lies a meter and a half beneath the soil," a relative told local media.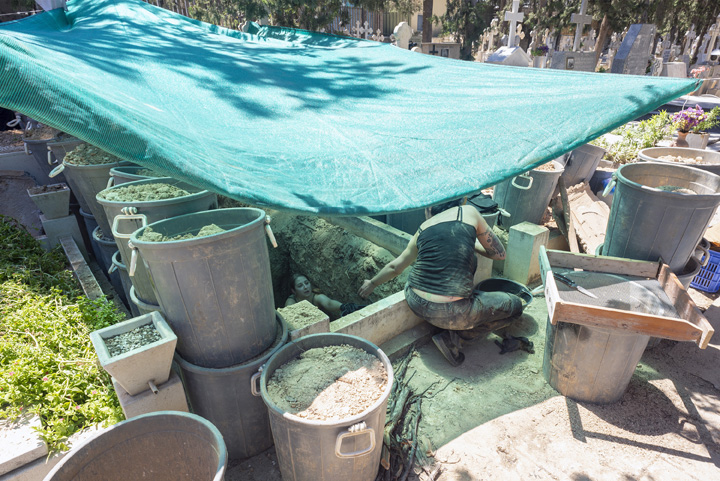 After an armed resistance by Greek Cypriot EOKA, the National Organization of Cypriot Struggle, members agreed to lay down arms as Cyprus was emerging out of British administration into an independent bicommunal state in 1960 that renounced union with Greece, known as "enosis."
But conflict between Greek Cypriots and Turkish Cypriots as well as interethnic violence never stopped on the island, with some members of the organization reemerging years later as "EOKA B" in an effort to revive the struggle for enosis.
Turkish troops landed on the island a week after the coup of 1974, with the island still remaining split along ethnic lines half a century later.